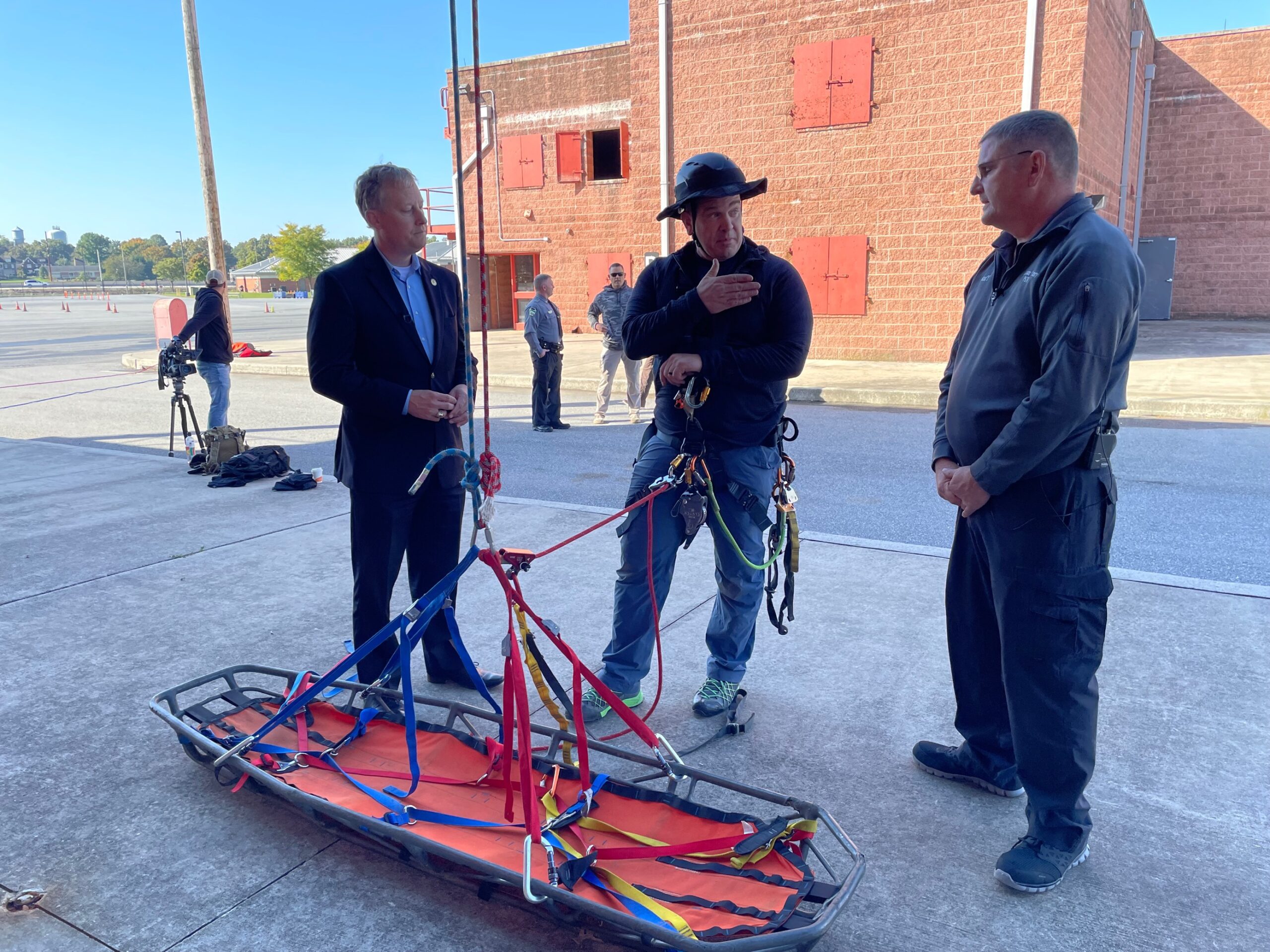 Upgrades and enhancements are coming to Lancaster County's centralized training site for local police, fire and medical emergency personnel.
The Lancaster County Public Safety Training Center has received a $550,000 grant through the federal American Rescue Plan Act. On Tuesday, state Sen. Ryan Aument, R-Lancaster, joined local police for a tour of the center highlighting the coming changes.
The grant will fund three major projects:
Acquisition of a Firearm Training Simulator (FATS), a virtual reality simulator for weapons and de-escalation training.
Renovation of the firing range and installation of a new target system.
Addition a Burn Room to enhance firefighter training by providing an additional venue for fire scenario drills.
"It's time for an upgrade," Aument said. The enhancements will bring Lancaster County's law enforcement and emergency response services to the next level, he said, and help them "recruit and retain the very best."
Director Todd Kirkpatrick called the plans a "big boost" for the center and its work.
The renovations are scheduled to start this winter and be finished by the end of 2023.
Photos
(Photos: Kyle Gamble | One United Lancaster)