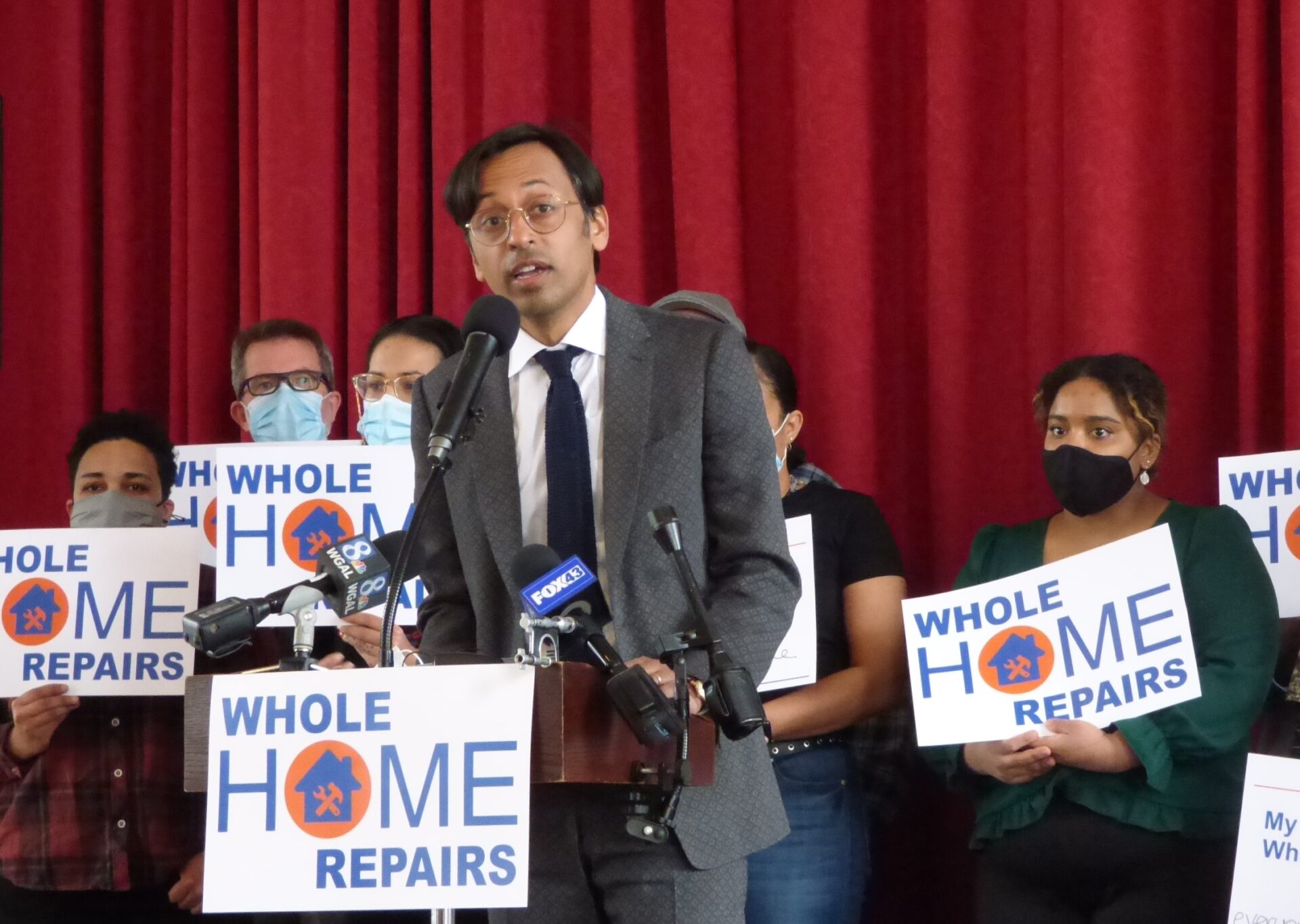 The prime sponsor of the Whole-Home Repairs Act is confident it would be a game-changer for Pennsylvania.
By passing it, "we can fight housing scarcity, community displacement and instability, and the deterioration of our homes, all at once," state Sen. Nikil Saval said.
Saval, a Democrat representing the 1st Senate District in Philadelphia, was at Crispus Attucks Community Center in southeast Lancaster on Tuesday afternoon, the second of a series of visits across Pennsylvania to promote his legislation, introduced this month as Senate Bill 1135.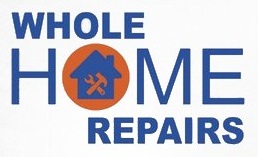 The Whole-Home Repairs Act would be a first in the U.S., Saval said. It would set up a comprehensive statewide repair program for low- to moderate-income homeowners and small-scale landlords who rent to low-income tenants.
It would offer case management assistance to property owners to coordinate repairs and "wraparound supports" to promote work force development in the home renovation trades.
The intent, Saval said, is to create "a one-stop shop for home repairs and weatherization while building out our work force and adding family sustaining jobs in growing fields."
The coordination aspect is important, Saval said. When programs are uncoordinated, homeowners face Catch-22s, such as not qualifying for a loan to fix a roof leak that has to be sealed to meet requirements for a window weatherization program.
Some municipalities, including Lancaster, have local critical repair programs. But others don't, and existing programs have limited funding.
Advocates say repair programs can effectively support housing stability. In Detroit, University of Michigan researchers reported on a program that provided grants averaging $6,000 to households whose median income was $25,000. One-fourth of participants reported that they would have had to abandon their homes permanently without the aid.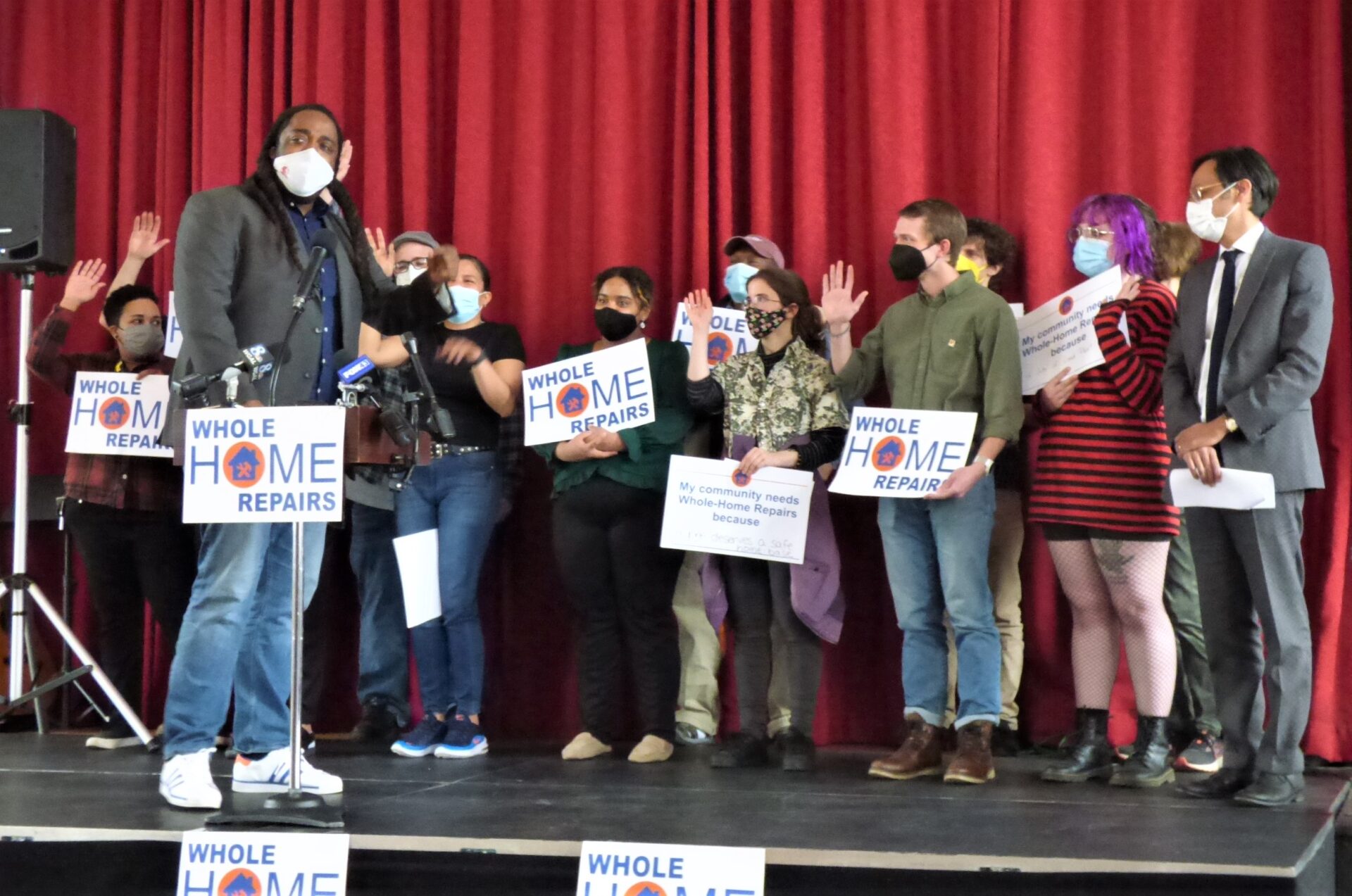 At Crispus Attucks, local renters and housing advocates spoke forcefully about the impact of high repair costs on the local market.
Particularly in the southeast, which has Lancaster's largest Black population, there is a history of homeowners on limited incomes losing their homes because they couldn't afford repairs, only to see the houses flipped and resold to more affluent buyers, City Council President Ismail Smith-Wade-El said.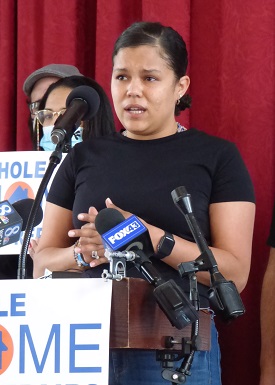 Alicia Cruz is fighting her landlord in court after he sued to evict her and make repairs she said she had been pleading for since moving in. The problems included nonfunctional plumbing and a room unusable due to mold, but Lancaster's rental market is so tight she can't find anywhere else, she said.
Many tenants are afraid to stand up for their rights, she said: "No one wants to go to court with a landlord."
Duncan Hopkins, an organizer with Lancaster Stands Up, said he was uprooted twice during the pandemic due to apartment repair issues. Landlords need to be able to make repairs without raising costs and worsening the affordability crisis, he said: "Right now, there are too many of us who can't afford to call Lancaster home."
The proposed repair program would be overseen by the Department of Community & Economic Development but run locally at the county level. Eligibility would be set at 80% of area median income for homeowners, and 60% of AMI for landlords' tenants, said Jane Allen, Saval's director of policy.
The program would provide property owners up to $50,000 for a wide range of repairs including roofing, windows, electric wiring, plumbing, mold abatement and furnace or water heater replacement.
Homeowners would receive the money as an upfront grant. Owner-occupied mobile homes would be eligible. For landlords, the money would initially be a loan, but it would be forgiven, essentially converting into a de facto loan, provided recipients keep up their properties, limit rent increases and don't push out existing tenants in good standing. To qualify, landlords could have no more than five properties and 15 units.
To pay for the program, Saval proposes using some of the state's American Rescue Plan Act funds, billions of dollars of which remain unallocated. He hasn't proposed a specific price tag, saying he wants to build support for it first, and position it to scale up over time.
The need for repairs "far outpaces available funding," he said. His office estimates more than 280,000 houses in Pennsylvania have "moderate to severe" problems that impact livability.
With ARPA funding, Pennsylvania has a projected surplus of $6 billion, he said, an assessment disputed by Republican legislators, who caution the state's structural deficit hasn't gone away.
Democrats are in the minority in the state Legislature, but Saval's bill has three Republican co-sponsors, including Chester County's state Sen. Pat Browne, who chairs the Appropriations Committee.
Another is state Rep. David Argall, who represents Schuylkill and northern Berks counties, coal regions that have been hit hard by depopulation and deindustrialization. He thinks the Whole-Home Repairs Act could help small towns in his district and throughout Pennsylvania deal with their backlogs of blighted properties, reports WHYY.
"It doesn't matter whether it's big or small. If the coal mine closed, if the steel mill closed, if the major, important employer left town, that town is going to have some challenges," he said.
The time is now, Saval said.
"This is a once in a lifetime opportunity to make a historic investment in our communities," he said.
Photos
(Photos: Tim Stuhldreher | One United Lancaster)