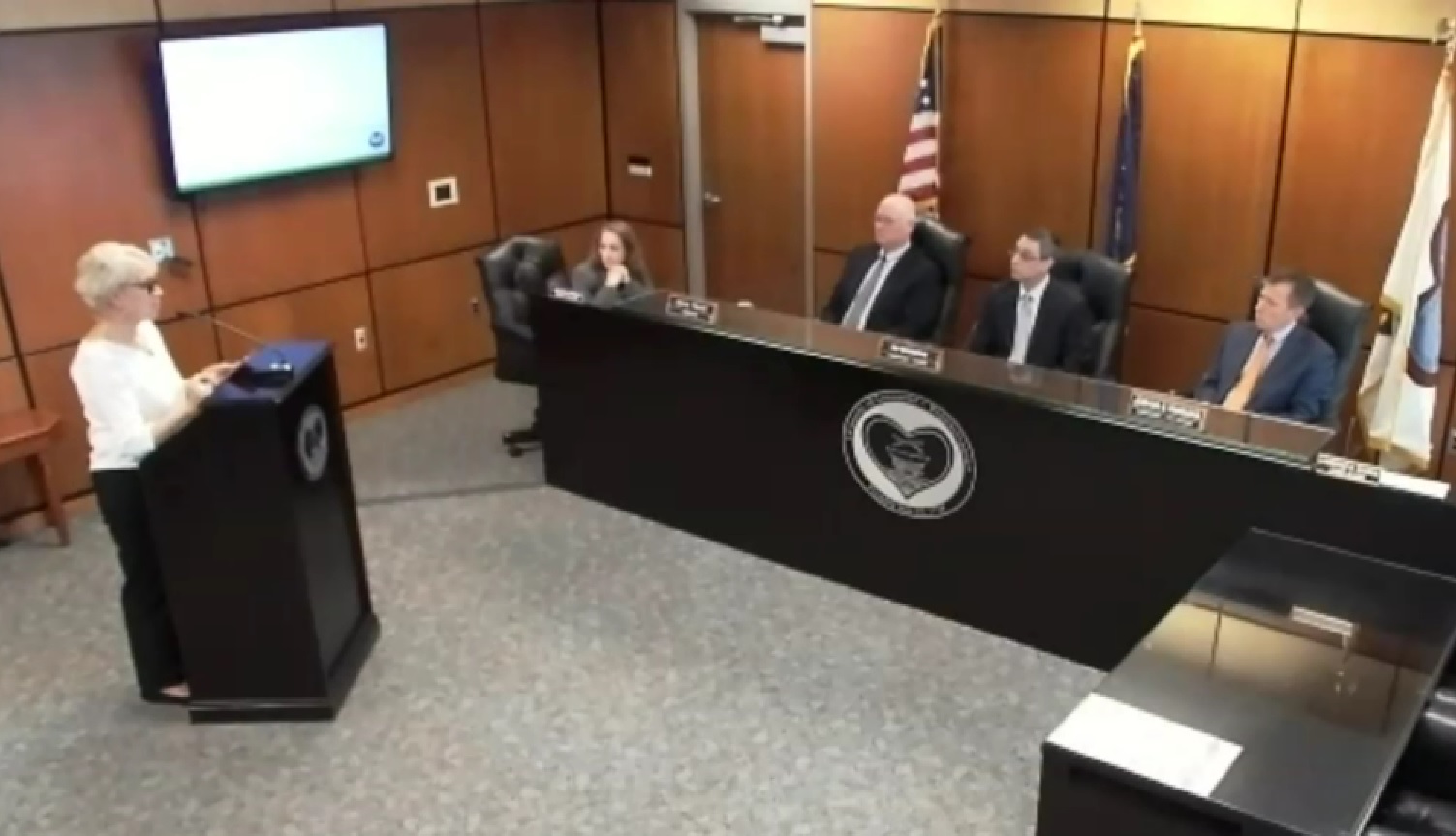 The American Civil Liberties Union is suing Lancaster County and its three commissioners in county court, contending that the commissioners violated Pennsylvania's Sunshine Act last month when, acting in their capacity as the county Board of Elections, they decided to remove the county's single drop box for mail-in ballots.
Related: Election board discontinues drop box for mail-in ballots
Doing so was an official action and therefore required advance public notice under the Sunshine Act, the ACLU of Pennsylvania said.
The suit asks the court to order the drop box reinstalled, and to issue a permanent injunction against it being removed.
During the board's April 13 meeting, commissioners Ray D'Agostino and Josh Parsons said the decision to remove the drop box did not require a formal vote. Instead, they said, the board's "consensus" — which Commissioner John Trescot made clear he did not join — would suffice. Parsons and D'Agostino are Republicans, Trescot is a Democrat.
As the lawsuit notes, D'Agostino responded to a follow-up question at the meeting from One United Lancaster by saying the board had indeed just made an administrative decision that it did not want a drop box.
The September 2020 decision to install the drop box in the County Government Center lobby and allow extended lobby hours was an official board action, and the choice to reverse it is, too, the lawsuit says.
"Regardless how Defendants D'Agostino and Parsons wish to characterize what they did," it says, "the Board took action to undo the Board's earlier official action, which under the plain language of the Sunshine Act cannot be dismissed as "administrative action" exempt for statutory notice, comment and voting requirements."
The ACLU's lawsuit is filed on behalf of two plaintiffs, Jon Foley Sherman and Brian Frey, who say they would have provided comment to the board, either in person or in writing, if they had known of the pending action.
A number of county residents did attend the April 13 meeting, arguing in favor of keeping the drop box and protesting when D'Agostino and Parsons made their decision known.
In a statement, D'Agostino called the ACLU's filing a publicity-seeking "frivolous suit" that is without basis in law and "should be immediately dismissed."
Referencing filing attorney Dwight Yoder, D'Agostino wrote: "[A]pparently no Pennsylvania county has ever been held to the standard he is proposing. ... [W]hat he wants here is for a court to make radical new law."
Republicans have been pushing to rescind mail-in voting and limit or eliminate drop boxes, contending they lead to voter fraud. Election experts say claims of widespread fraud are baseless, and the allegations have not held up in court.
Pennsylvania's election law makes it illegal for people to drop off each other's ballots, apart from a limited exception for individuals with disabilities, who must provide written authorization. Parsons said he wanted to remove the drop box to limit the possibility of people breaking the law, advertently or inadvertently, by dropping off others' ballots. D'Agostino suggested the action would improve the chain of custody for ballots and promote trust in election integrity.
(Editor's note: This article has been updated to add Commissioner D'Agostino's comments on the lawsuit.)