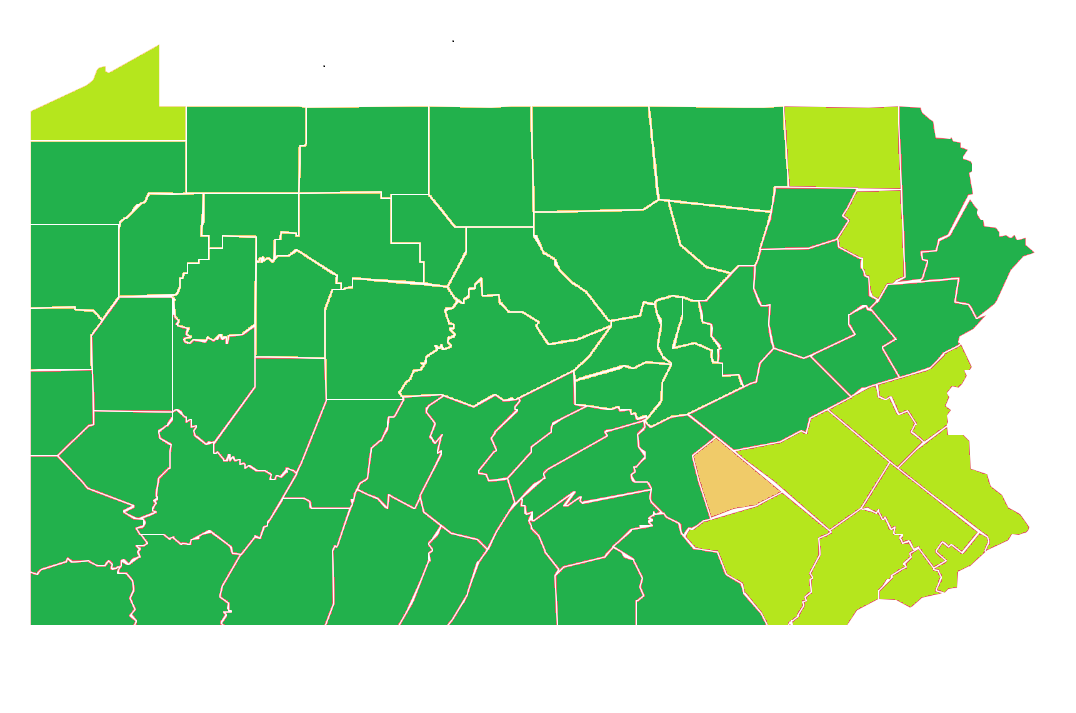 Lebanon County will move from Pennsylvania's yellow to green phase next Friday, July 3, Gov. Tom Wolf said.
As of Friday, Lebanon was the sole county still in Pennsylvania's "yellow" phase of Covid-19 restrictions. Twelve counties, including Lancaster County, shifted to green at midnight.
The Wolf administration had cited an uptick in cases as the reason for delaying Lebanon County's move to green. Many have pointed to the political context as well: Lebanon County's commissioners voted 2-1 in May to defy Gov. Wolf's shutdown order and reopen.
Wolf reminded Pennsylvanians that masks are mandatory at business establishments. Covid-19 cases are increasing in parts of the state, raising concerns that people are letting down their guard too much.