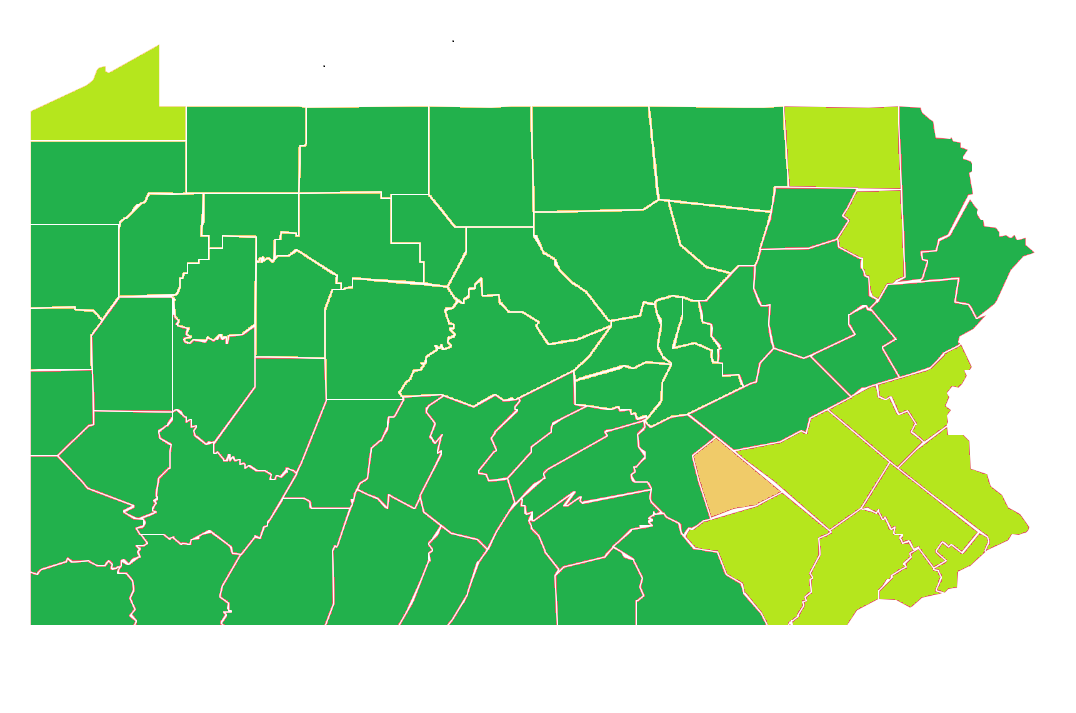 Lancaster County will be among 12 counties shifting from the yellow to the green phase of Covid-19 precautions next Friday, June 26, Gov. Tom Wolf said Friday.
Philadelphia and its surrounding counties also will move to green. The change will leave Lebanon County the sole "yellow" county.
The Wolf administration says the county has an uptick in cases and is unable to move to green.
Lebanon County's commissioners voted 2-1 in May to defy Gov. Wolf's shutdown order and reopen.
At the time, Lancaster County Republican officials said it was ready to reopen, too, but they stopped short of taking official action.
The 12 counties turning green on June 26 are: Berks, Bucks, Chester, Delaware, Erie, Lackawanna, Lancaster, Lehigh, Montgomery, Northampton, Philadelphia, and Susquehanna.