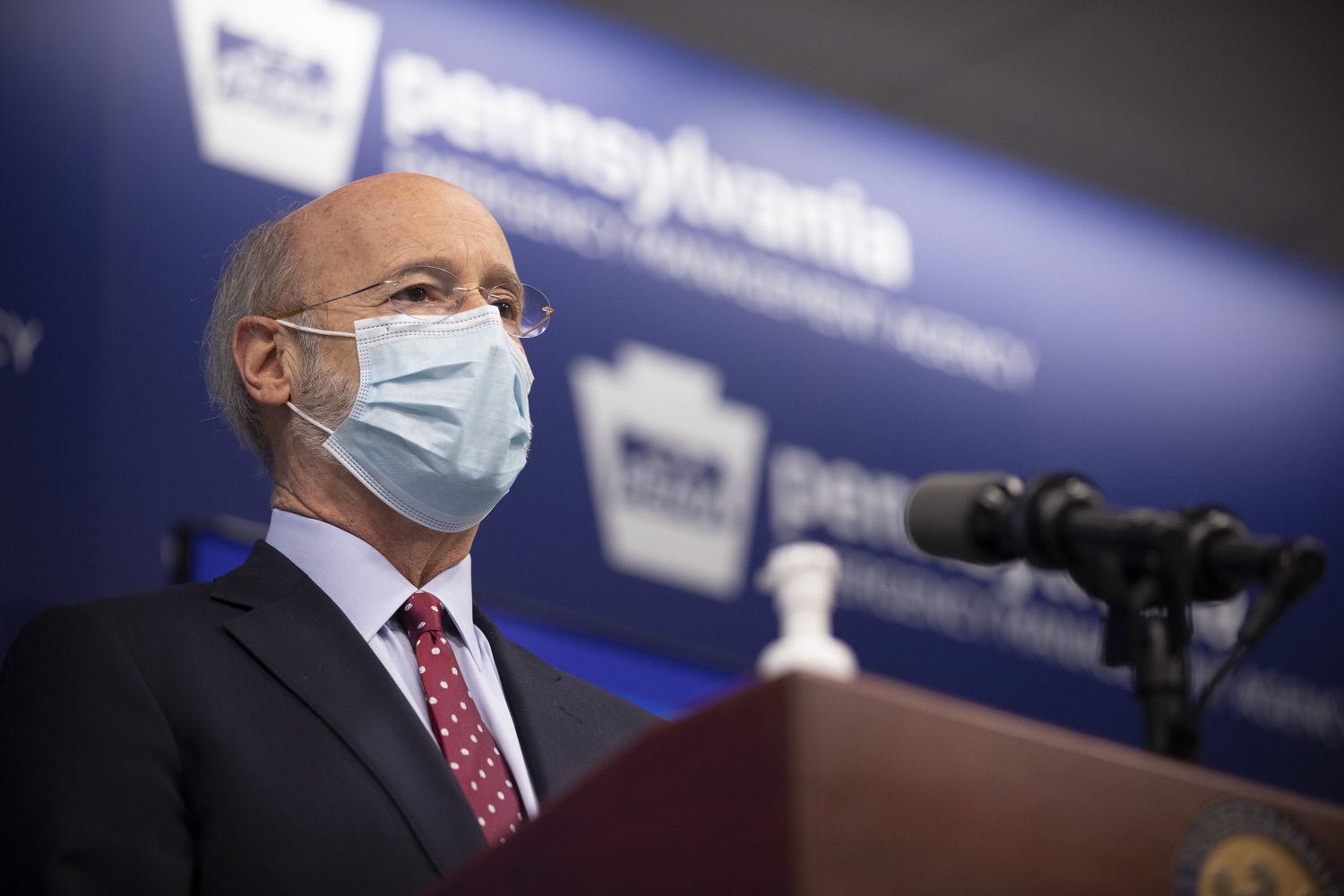 Gov. Tom Wolf warned Pennsylvanians on Monday that the coronavirus pandemic threatens to exceed the capacity of the state's hospitals to handle it, and hinted that additional public health restrictions may be pending.
"If we don't slow the spread of this dangerous virus now, the reality is that COVID-19 will overwhelm our hospitals and our health care workers," Wolf said. "That's dangerous for everyone who needs medical care in a hospital for any reason, because it stretches resources and staff to the breaking point."
Statewide, Covid-19 infections have doubled since the start of November, from just over 200,000 to more than 425,000. There are 5,300 Covid-19 inpatients in Pennsylvania hospitals.
In Lancaster County, new cases last week exceeded 400 per 100,000 population and the test positivity rate was 13.7% — both record highs. Covid-19 hospitalizations reached an average of 140 beds.
Hospitals are sharing resources and staff on a regional basis, but as things get worse, "there's really nothing left to share," Wolf said.
Last week, data for the Keystone Health Care Coalition region, which includes Lancaster County, looked to be on the verge of a staffing and bed crisis that would require hospitals to cut elective procedures by 50%. However, those metrics improved, and as of Monday the region was out of the danger zone.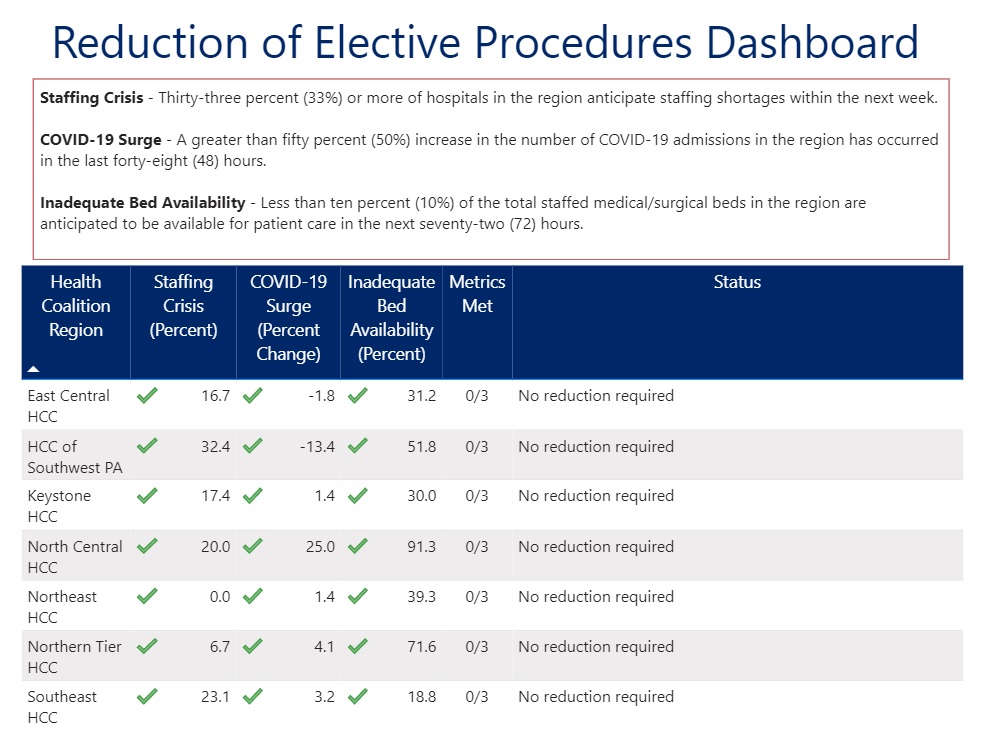 After a three-day stretch, Thursday through Saturday, with more than 11,000 new Covid-19 cases each day, Sunday's and Monday's numbers were much lower: 8,630 and 6,330. Weekend reporting typically lags, though, Health Secretary Dr. Rachel Levine said, and it's premature to draw any conclusions from those two days of numbers.
Levine and Wolf reiterated their call to Pennsylvanians to wear masks, wash hands, practice social distancing and avoid crowds large and small.
Pennsylvania is under a stay-at-home advisory, and has issued restrictions the size of gatherings. Travelers entering the state are supposed to provide evidence of a recent negative Covid-19 test or else quarantine temporarily.
Wolf said it will take the voluntary, concerted efforts of all Pennsylvanians to bend the curve and limit the virus' spread. But state officials will continue evaluating its restrictions in light of the data, he said, and "if we have to do more, we will."
Maureen Casey a nurse at the Penn State Hershey Medical Center, pleaded with Pennsylvanians to mask up. The coronavirus pandemic, she said, is like "waves on a shore, it just keeps coming."
Deputy Secretary for Health Preparedness and Community Protection Ray Barishansky urged anyone who hasn't yet gotten a flu shot to do so.
The flu season is off to a slow start, but that could change, and Pennsylvania can't afford to have a flu pandemic on top of the Covid-19 pandemic, he said.