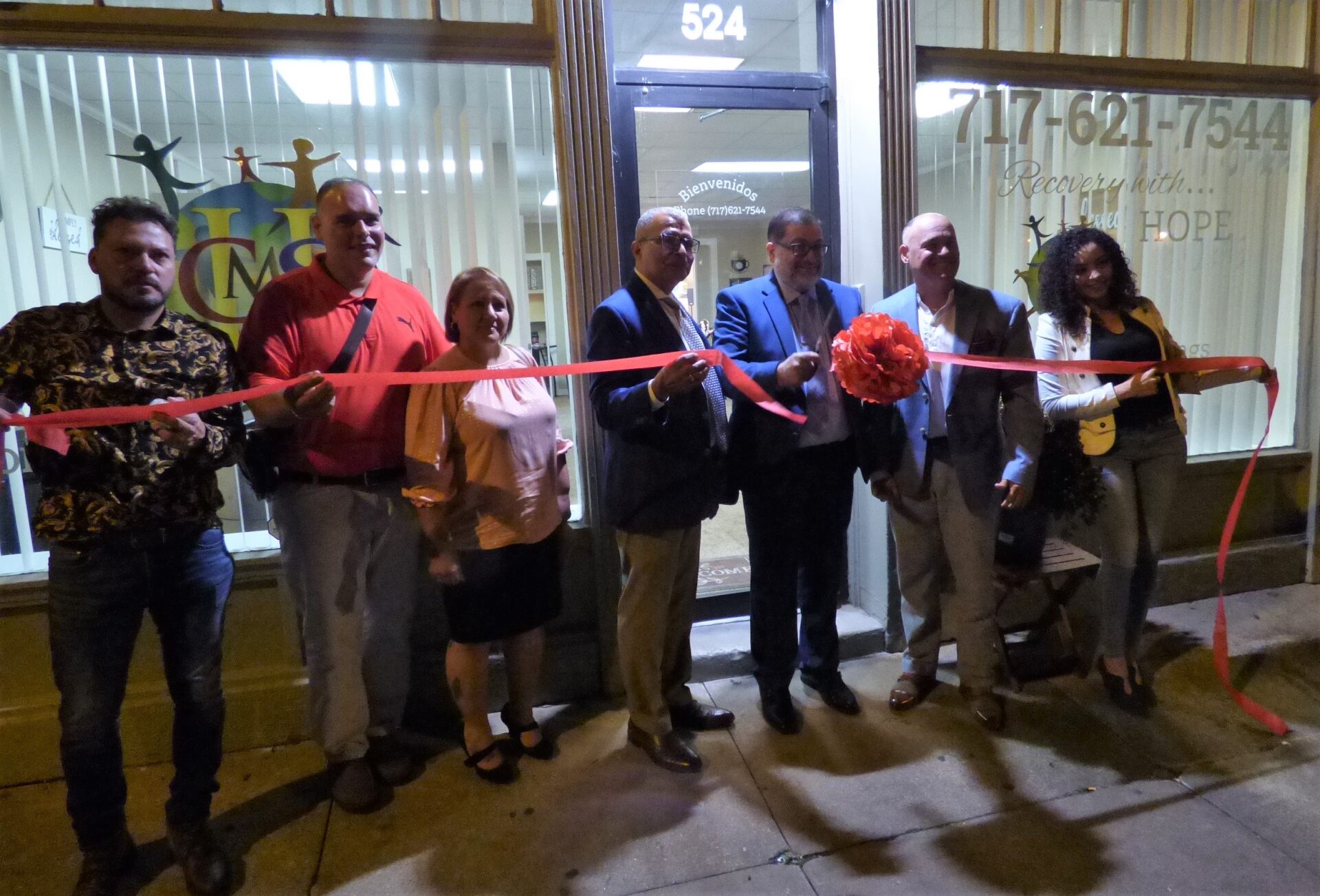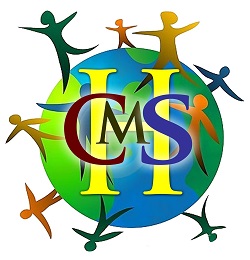 A small, faith-based Latino nonprofit is settling into new offices and looking forward to expanding its services.
"It's been a blessing to get here," the Rev. Manuel Roman said during a ribbon-cutting ceremony for Hope Ministries & Community Services at its offices at 524 E. King St. in Lancaster.
Led by founder and executive director Jose Oscar Vasquez, Hope Ministries hosts faith-based support groups and mentoring to help people recover from addiction, homelessness and mental illness. Next month, it will celebrate its 10th anniversary. "HOPE" is an acronym for "Helping Others Prosper Eternally."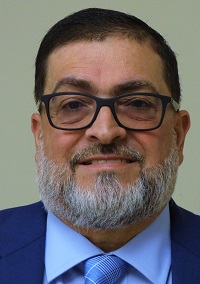 Early this year, the nonprofit moved into the 524 E. King St. location, which it is renting. Extensive remodeling over the ensuing months converted the former store into a venue for Hope Ministries' pastoral activities.
The address is within walking distance for much of Lancaster's southeast quadrant, where many of Hope Ministries' clients live.
The organization was intentional about moving to "where you have the real problem," said Norman Bristol Colon, a member of the board. Bristol Colon, an official with the state Department of Community and Economic Development, is the founder of Lancaster's First Thursday Latino; Hope Ministries' ribbon-cutting marked the resumption of First Thursday's monthly gatherings.
At the nonprofit's new location, "we see opportunity," Bristol Colon said. "Opportunity to make a difference, opportunity to save a life."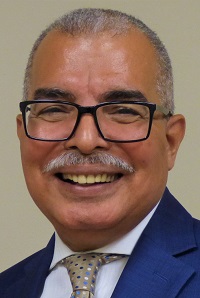 Puerta de Refugio
Hope Ministries began as a ministry at Iglesia Puerta de Refugio (Door of Refuge Church), where Roman, a Hope board member, serves as pastor.
At first, there was no expectation that Hope Ministries would become a stand-alone organization, Vasquez said. But moving in that direction made increasing sense as its programs expanded to meet community needs. In 2015, Hope Ministries received official recognition as a 501c3 nonprofit.
Before the pandemic, its services included recovery programs, addiction prevention programs for young people and Iglesia del Barrio (Neighborhood Church), a nondenominational, nontraditional church for individuals who, for whatever reason, would feel intimidated or put off by more conventional approach to religion.
All its services are free and offered in both English and Spanish. Counselors and other staff are volunteers, with other expenses paid through fundraising. It does not receive state funding.
For Vasquez, Hope Ministries is his second job; he works full-time as a drug and alcohol counselor for the Spanish American Civic Association.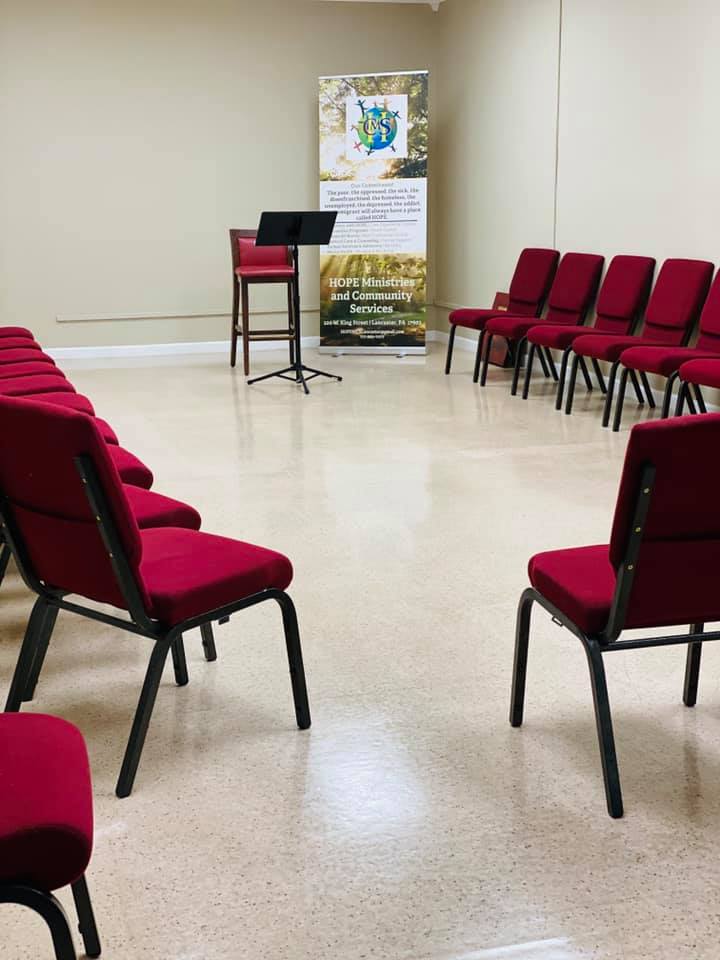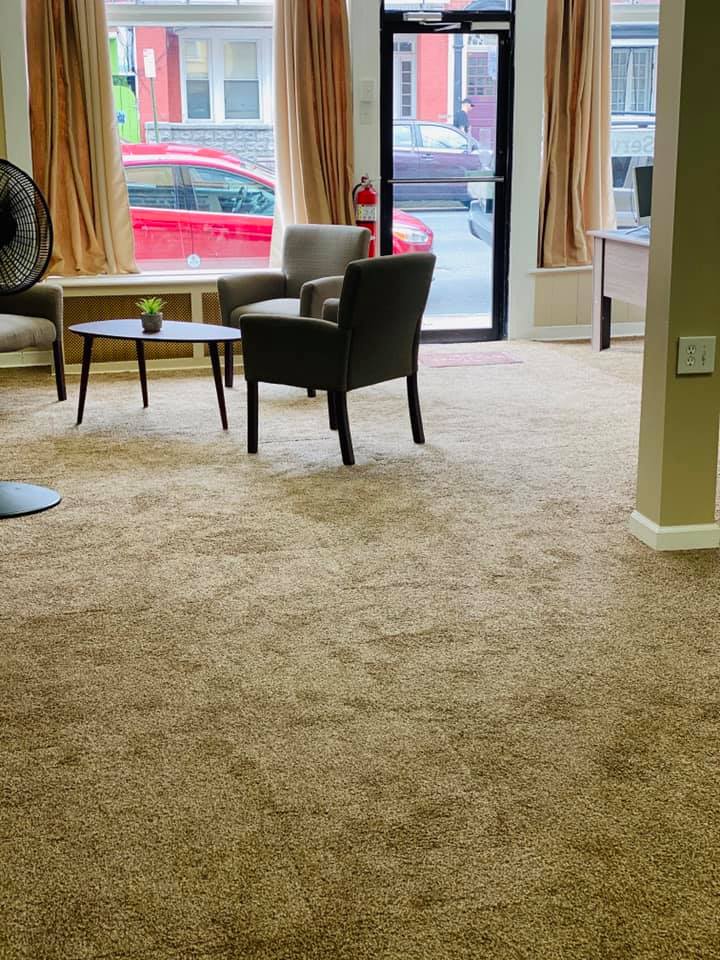 Continuity amid Covid-19
Hope Ministries had to make dramatic adjustments last spring when Pennsylvania shut down due to Covid-19. Iglesia del Barrio had to be suspended. Other services had to be reconfigured, but thanks to technology such as Zoom, the core counseling services were maintained, Vasquez said.
"Addiction doesn't stop," he said. "Homelessness doesn't stop."
Hope Ministries resumed in-person gatherings once it was deemed safe to do so. It now has a regular schedule of support groups that serve about 100 people a week. It is working on starting Iglesia del Barrio. Shortly, it plans to start the process of obtaining state licenses for drug & alcohol and mental health counseling.
It also hopes to open Casa Esperanza, a planned transitional residence for individuals in recovery. There's a huge need, Vasquez said: Unfortunately, Lancaster's soaring real estate prices have made acquiring a location even more difficult than before.
While most clients are Latino, Hope Ministries welcomes clients from all ethnicities and walks of life, Vasquez said.
And it goes the extra mile for them, he and his colleagues stressed. Staff members have driven clients to doctor's appointments and job interviews, money has been found for food or a bus pass or a new pair of shoes.
Hope's programs are holistic, recognizing that addiction affects not only individuals, but their families and communities, they said.
"We're unique," Roman said.