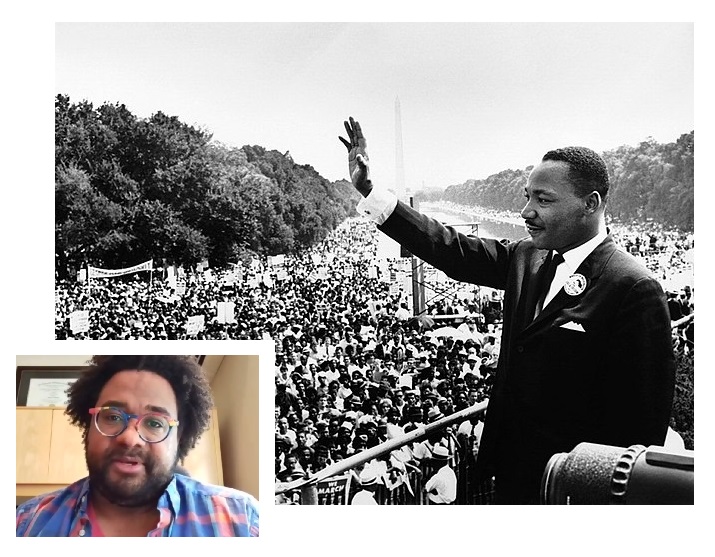 The Rev. Dr. Martin Luther King Jr. was more radical and more controversial in his day than most people realize, Kevin Ressler told his online audience Friday.
King's message has been softened and sanitized to make him acceptable to a mass audience, Ressler said, contending that truly understanding the civil rights icon's work requires a deeper knowledge of his actual words and actions, along with those of his fellow activists, as well as recognition of the intense hostility their movement provoked.
Ressler is president and CEO of United Way of Lancaster County and an adjunct professor of church and social change at Lancaster Theological Seminary. His Zoom presentation was part of the United Way's "Conversations About OUR Communities" series and was complemented by interactive breakout sessions.
One key point: Throughout King's lifetime, a majority of White Americans disapproved of his leadership. In December 1966, a Harris poll found 50% of Whites thought King was hurting the civil rights cause, versus 36% who thought he was helping. By 1968, three-quarters of Whites disapproved of him; in a poll conducted after his assassination that year, 31% of respondents said he "brought it on himself."
Many Black Americans had reservations about him as well. They were apprehensive about the potential for rioting and violence or contended that King's efforts to secure the vote did little to improve their day-to-day lives, Ressler said.
As the 1960s progressed, King became more radicalized — he never abandoned nonviolence, but his rhetoric became sharper, he became more willing to employ confrontational tactics and he broadened the scope of his criticisms.
In 1967, he delivered a speech condemning the Vietnam War as an injustice both to the Vietnamese people and the poor Americans of all races sent to fight in it. His devoted more attention to poverty, leading to the launch of the Poor People's Campaign, and to renewed accusations that he was a communist.
In late March 1968, violence erupted during a protest King was leading in support of striking sanitation workers in Memphis. A few days later, he returned to the city, planning to lead a peaceful march, but on April 4, a day after delivering his "Mountaintop" speech, he was shot and killed.
From King to Black Lives Matter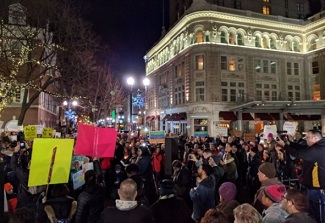 In the decades since, the movement for civil rights and the forces arrayed against it continue to battle, Ressler said. In recent years, Lancaster County has seen protests in support of and against immigration; a 2017 Ku Klux Klan rally in the county's southern end was countered by a large counter-protest in downtown Lancaster in support of tolerance and racial justice.
Ressler, a passionate community advocate, has been a featured speaker at many local social justice demonstrations. He made mention in his presentation of a "die in" at Park City Center that he helped organize following the death of Michael Brown.
After outlining top-down "power elite" and bottom-up "people power" approaches to social change, Ressler brought up an example: Wage and salary equity. Audience members broke into small groups to discuss how best to advance the ideal of equal pay for equal work.
"Now you're a leader," he said when everyone reconvened.
That's how you start a movement, he said: By identifying a salient social problem and opening a conversation with others about how to fix it.
"The challenge for you all is to continue doing this," he said. "... You can make change in your community, and you should, and I hope you will."