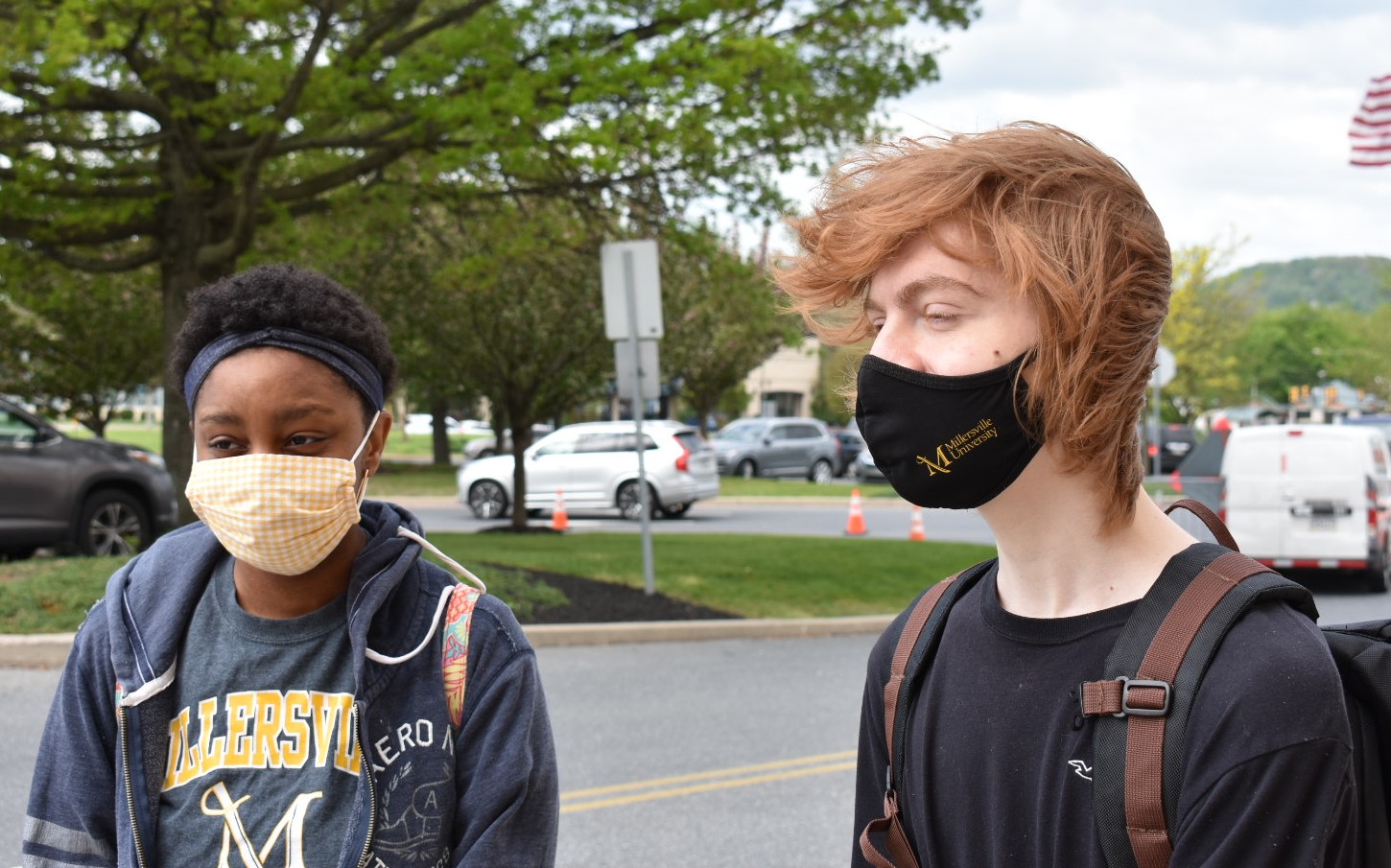 Friday was "College Day" at the Vaccinate Lancaster Covid-19 community vaccination center.
More than a dozen institutions from Lancaster and neighboring counties took part. Three of them provided transportation to the vaccination center at Park City: Millersville University, Pennsylvania College of Art & Design, and Thaddeus Stevens College of Technology.
Organizers were expecting "a couple hundred students" throughout the day, Vaccinate Lancaster spokesman Brett Marcy said.
Signing up was easy, said Jasmine Smith, an art education major in Millersville University. She just scanned a QR code on a poster with her phone and it took her directly to the signup page.
She and Matthew Teare, a Millersville meteorology major, took the first of the university's three scheduled buses to the vaccine center. Teare said he was "just excited to help stop the pandemic, even in a little way."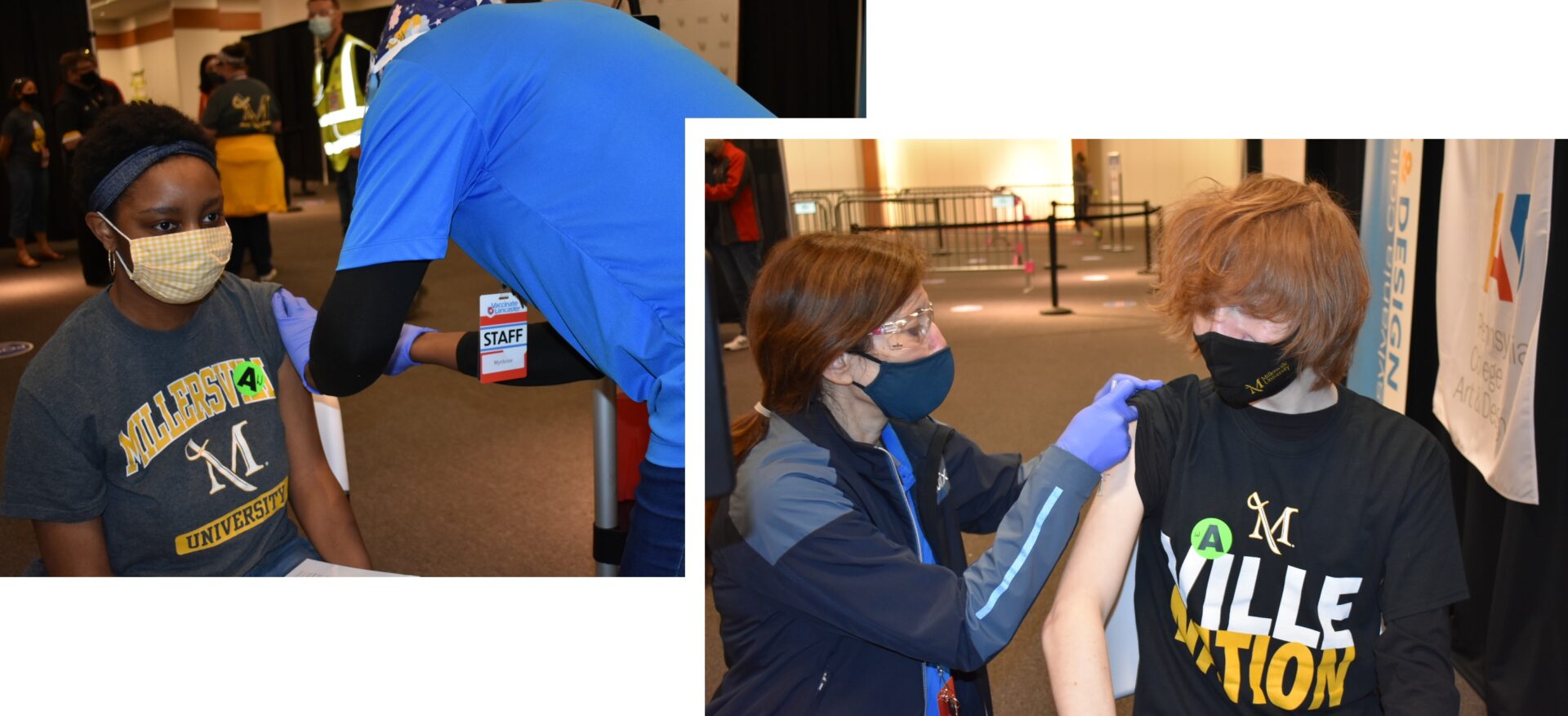 The Vaccinate Lancaster Coalition, the consortium behind the vaccine center, began planning College Day a few weeks ago in an effort to increase the vaccination rates for younger adults, which are lower than the overall population's, Marcy said.
Appealing to students to get vaccinated now is part of an effort to assure that they have enough time to get their second dose before the end of the semester, he said.
Even if they have to get their second shot elsewhere, they should get their first shot now, said Amanda Shirk, general manager of Rock Lititz, which set up the vaccine center and is handling logistics there.
Millersville spokeswoman Janet Kacskos said the university's Incident Management Team, which meets three times a week to discuss campus' Covid-19 response, made a big push to publicize College Day, posting flyers all over campus, sending out text messages and posting on Millersville's social media.
Smith and Teare said that even if they experience side effects from the vaccine, it's worth it.
"It's better than getting Covid," Teare said.
College Day: Participating institutions
Central Penn College
Eastern Mennonite University
Elizabethtown College
Franklin & Marshall College
HACC
Lancaster Bible College
Lancaster County Career & Technical Center
Lancaster County Workforce Development Board
Lancaster Theological Seminary
Lebanon Valley College
Millersville University
Pennsylvania College of Art & Design
Pennsylvania College of Health Sciences
Thaddeus Stevens College of Technology
YTI Career Institute