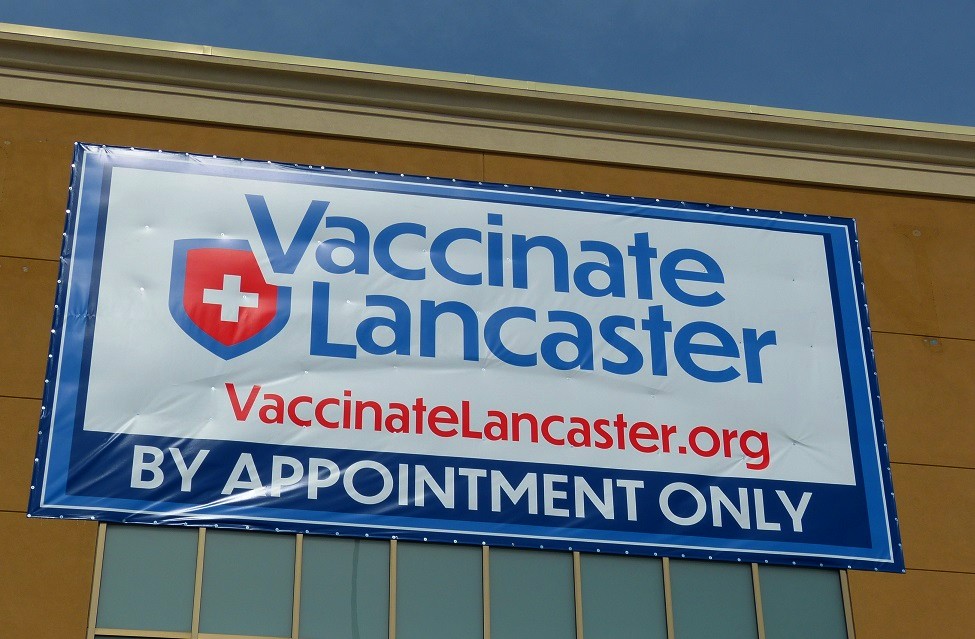 The Covid-19 vaccine supply shortages seen just weeks ago are a thing of the past, judging from the latest information from the Vaccinate Lancaster community vaccination center at Park City.
The site is receiving 23,117 first doses from the state this week, spokesman Scott Gilbert said. As of Monday evening, more than 12,172 of those doses, or more than half, were still available for patient appointments.
The site also received 17,552 second doses, of which just over 1,000 had not yet been scheduled for appointments.
The clinic, which opened March 10, is set up to administer 6,000 doses per day. It administered its 100,000th dose on Sunday, LNP newspaper reported.
Countywide, just over 300,000 vaccinations have been administered, according to the state's vaccination dashboard.
It indicates Lancaster County has 81,555 partially covered and 116,166 fully covered residents, for a total of 197,721. That's equal to about 36% of the total population and 45% of the population over age 16, who are eligible for vaccination.
Vaccinate Lancaster: Registration
To register online for an appointment at Lancaster County's community vaccination center at Park City Center mall, visit VaccinateLancaster.org
To register by phone:

First dose: Call (717) 588-1020
For a second dose: Call (717) 588-1026
Call center hours are 7 a.m. to 5 p.m., M-F; and 8:30 a.m. to 12:30 p.m. Saturdays