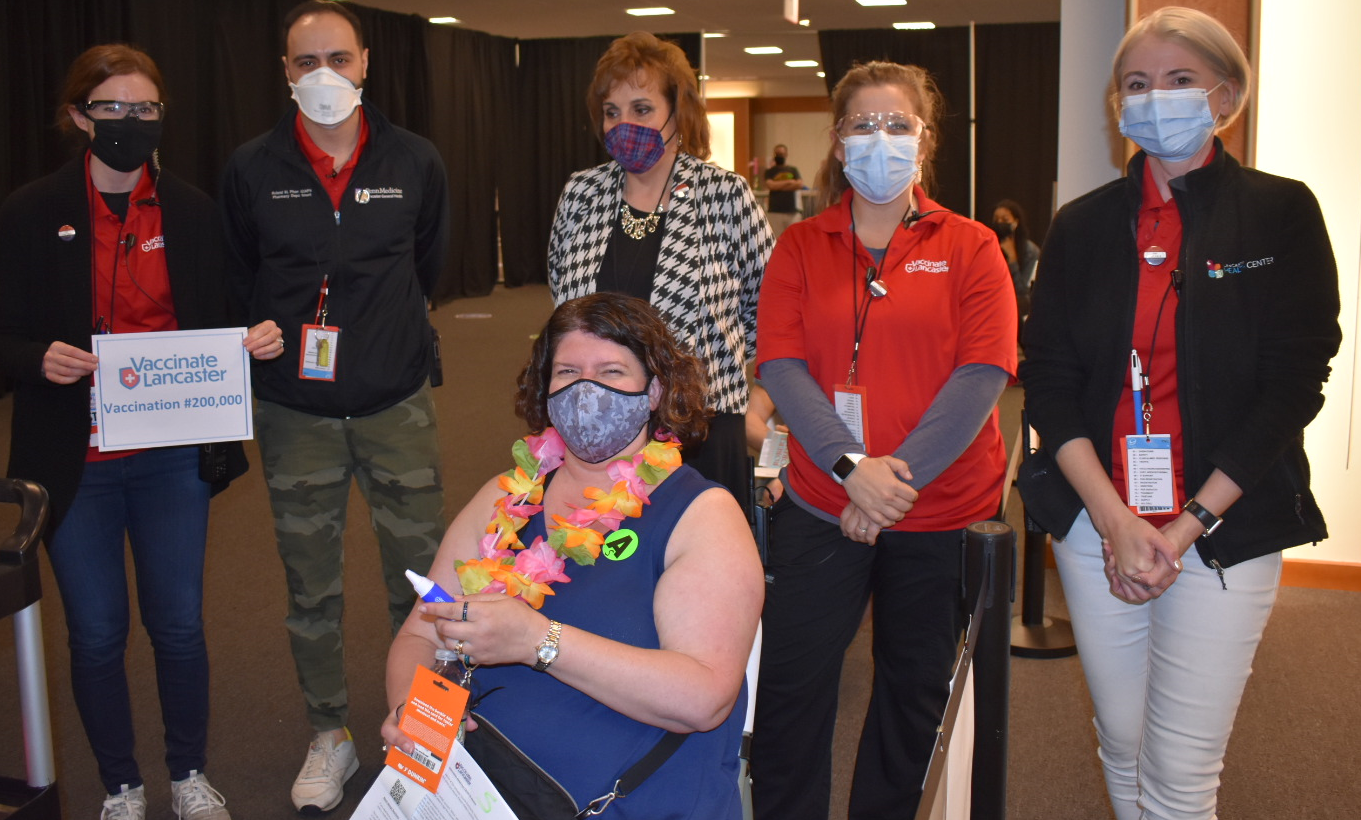 The Vaccinate Lancaster Covid-19 community vaccination center at Park City administered its 200,000th dose on Saturday.
The recipient, Sheri Yohe of Lancaster, 47, received a gift card and a round of applause from the center's staff.
The milestone came as the center celebrated Armed Forces Day, welcoming members of the military. It was also the first weekend of eligibility for children ages 12 to 15 to be vaccinated.
They became eligible on Thursday, leading to an uptick in vaccination numbers, which have been slumping for weeks.
On Friday, Lancaster County administered 1,665 first doses, the highest number all month, and more than twice the daily average of the first part of the week. At peak, there were close to 4,000 doses per day being administered countywide.