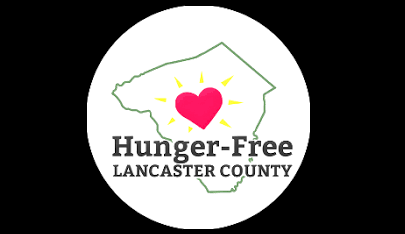 All Lancaster County school districts will serve free lunches to all of their students through the end of the 2021-22 school year under the U.S. Department of Agriculture's "Seamless Summer Option" program.
This program was put into place during the early stages of the COVID-19 virus, and extended twice, most recently in April 2021. The program was originally designed to allow school districts to provide free meals to children during the summer; it was expanded to meet the public health needs faced by schools during the pandemic.
"The federal government's extended free meal program is another way for our school children to stay safe and keep their families healthy while attending classes in person this year," said Kevin Ressler, President and CEO of the United Way of Lancaster County, a partner in Hunger-Free Lancaster County and chair of its Equity, Diversity, and Inclusion Action Team.
Ressler said that the families of school children in the county are also well served by this extended program.
"While many Lancaster families are back to work and counting the days until the first day of school, many, particularly in the Black and Brown communities, have been shown in studies to be the first laid off at the beginning of the pandemic and the last to be brought back during recovery. They are still waiting for stability to return," he said.
The rationale provided by the U.S. Department of Agriculture is that the extended program waivers "facilitate the safe provision of meals by eliminating the need to collect meal payments, including cash payments, at meal sites," speeding up meal service, reducing contact and potential exposure to COVID–19, and allows the Centers for Disease Control and Prevention greater ability to influence safe school meal service.
Lancaster County's school districts
Cocalico School District
Columbia Borough School District
Conestoga Valley School District
Ephrata School District
Elanco School District
Elizabethtown Area School District
Hempfield School District
Lampeter- Strasburg School District
Manheim Central School District
Manheim Township School District
Penn Manor School District
Pequea Valley School District
School District of Lancaster
Solanco School District
Warwick School District
Under the Seamless Summer Option, the federal government made free lunches available to all school children during the summer months. Under the program's normal rules, in districts that do not meet the poverty rate criteria for universal free lunch, eligibility is based on family income and must be certified to the district before students may get free meals.
Prior to the outbreak of the coronavirus, only two of the county's school districts could (and did) offer universal free school lunches – School District of Lancaster and Columbia Borough School District.
In addition to the universal free lunches, the waivers also specifically include:
⦁ Non-Congregate Feeding, which allows meals to be served outside of group settings (meals can be distributed at a site where families pick up the meals, as well as be delivered to children's homes);
⦁ Meal Service Times, which provide flexibility to the meal service time requirements by allowing service outside of standard mealtimes; and
⦁ Parents and Guardians to Pick Up Meals for Children, which allows a parent or guardian to pick up meals to take home to children.