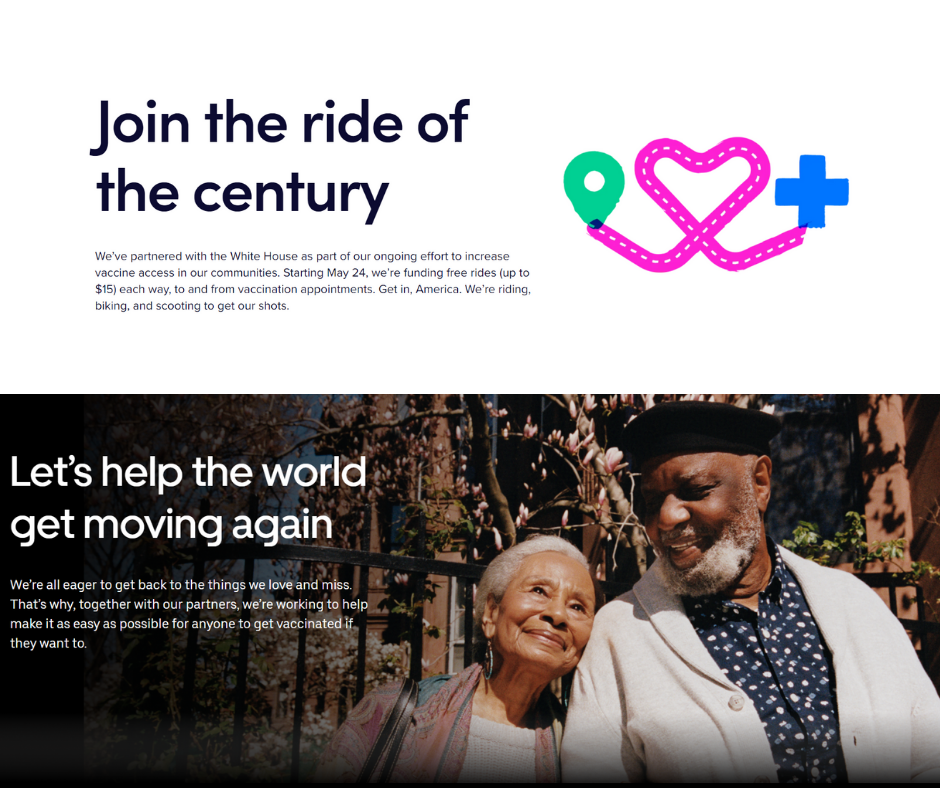 Ridesharing companies Uber and Lyft announced this week that they are offering free rides to and from Covid-19 vaccination appointments.
In partnership with the White House, Uber and Lyft are offering codes ( Uber | Lyft ) for eligible rides through their apps. The service began Monday and will continue through Sunday, July 4.
For Lyft, customers have access to two free rides, each valued at $15 or less. Uber offers slightly more, with access to four free rides, each valued at $25 or less.
To claim the free rides, customers must follow the prompts on the app or website to select their closest Covid-19 vaccination site and book their ride.
Uber and Lyft are both available in Lancaster County.
Before the companies' announcement, free rides to vaccine appointments had been available through the Red Rose Transit Authority.  Its paratransit service, Red Rose Access, can schedule vaccination trips with one day's advance notice.
Red Rose's bus service to Park City Center has been free since the Vaccinate Lancaster community vaccination center opened there in March.