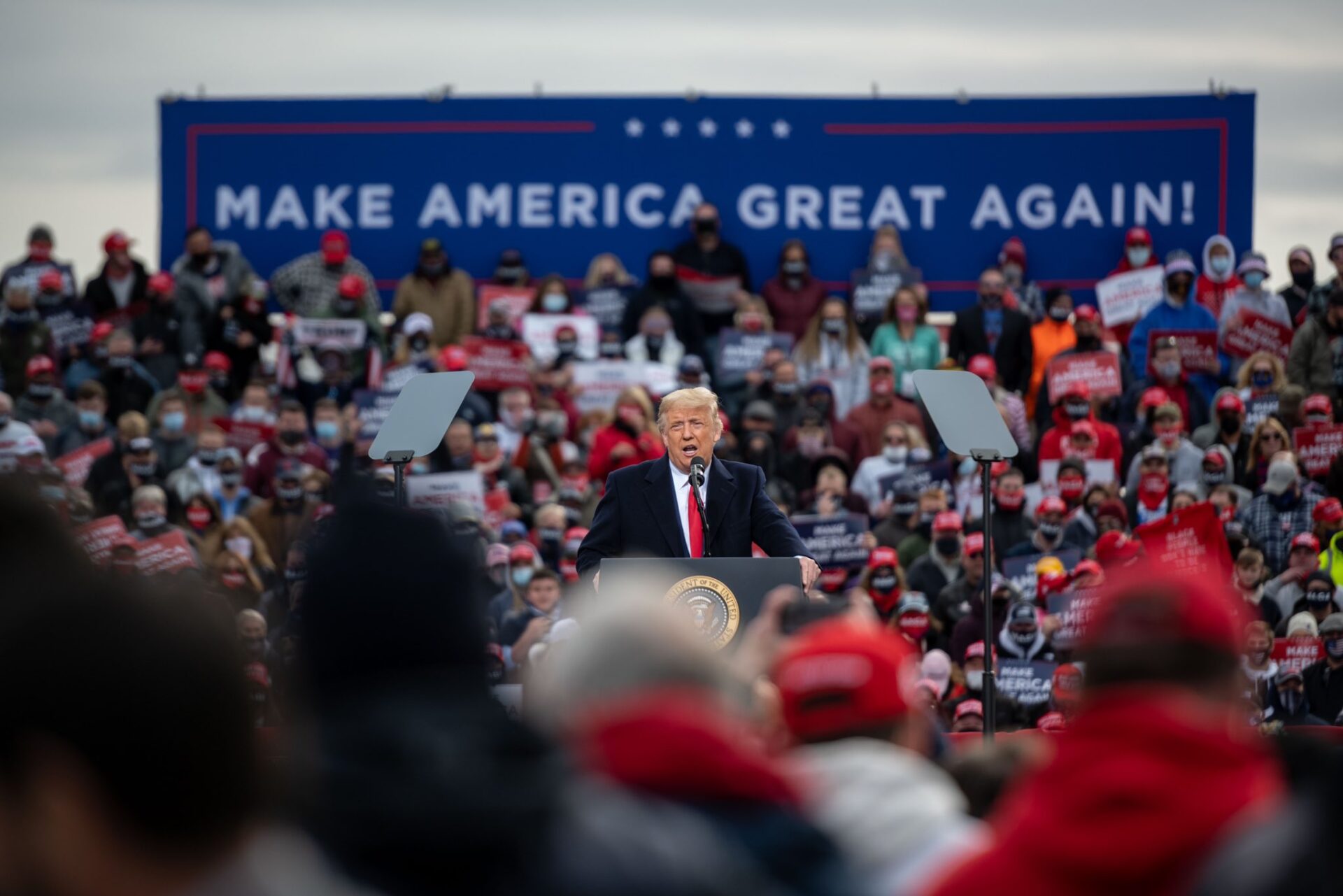 President Donald Trump's campaign said Wednesday it is filing a lawsuit to stop ballot counting in Pennsylvania.
The campaign says it is seeking a halt until it is granted "meaningful access" to ballot counting, reports the Associated Press. The campaign says it filed a similar lawsuit in Michigan and is seeking a recount in Wisconsin.
In a statement to supporters, the campaign claimed, "Bad things are happening in Pennsylvania. Democrats are scheming to disenfranchise and dilute Republican votes."
That's a baseless allegation, the AP said: "There have been no reports of fraud or any type of ballot concerns out of Pennsylvania."
The campaign's statement also refers to what it terms the state Supreme Court's "unlawful extension" allowing counties to accept mail-in ballots up to three days after the election.
The state court, five of whose seven members are Democrats, said in its ruling that there were valid concerns that voters who sent in ballots on time could be disenfranchised due to postal service delays.
The U.S. Supreme Court, which has a 6-3 conservative majority, has signaled it may intervene.
In a statement, Gov. Tom Wolf called the Trump campaign's action "disgraceful."
"Pennsylvania is going to count every vote and make sure that everyone has their voice heard," Wolf said.
Meanwhile, PennLive.com is reporting that 10 undelivered ballots were found at a "Lancaster processing center" during a court-ordered sweep of U.S. Postal Service facilities. Another three were found in Johnstown.
The postal service says they were referred for delivery.
PennLive says there is mail-in ballot mail delivery was slower in central Pennsylvania and Philadelphia than elsewhere. Only 60% of ballots here were delivered within five days, versus 93% nationwide.
The slowdown, PennLive notes, is "the result of a series of decisions made by the Trump administration this summer."