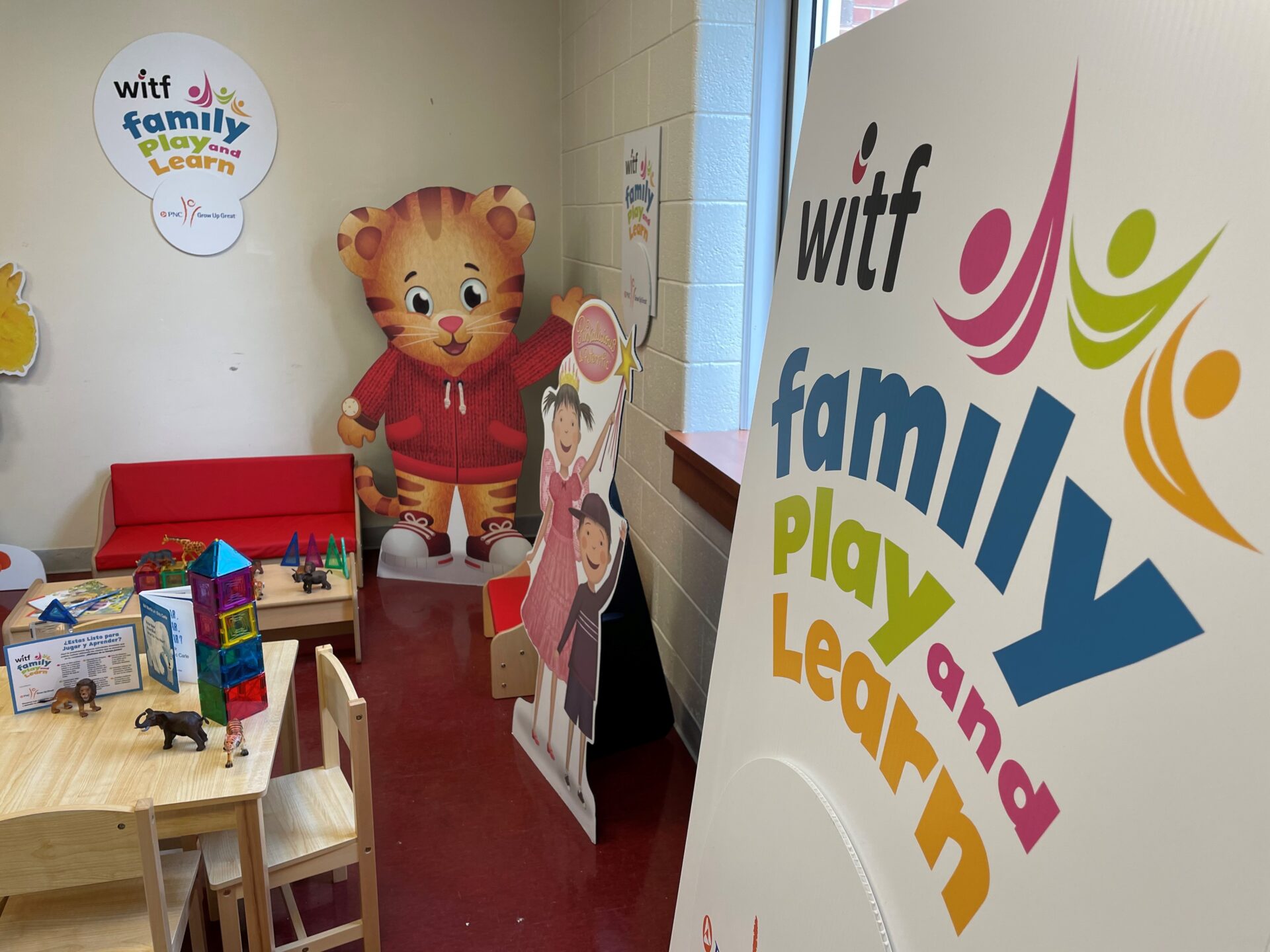 Two early childhood learning centers officially opened Thursday in Lancaster, at Crispus Attucks Community Center and Bright Side Opportunities Center.
The "WITF Family Play and Learn" literacy and play spaces are free. They are designed to offer young children access to reading, vocabulary development, science and math resources during what otherwise would be unstructured waiting time at community centers.
WITF, the Harrisburg-based public broadcaster, opened the first WITF Family Play and Learn at the CASA office in York. The two Lancaster sites, plus a third in York at York City Community of Hope, were developed through a partnership between WITF and the PNC Foundation, which provided a $75,000 grant.
Each location offers an open area with child-sized furniture. Bins containing pre-sanitized educational toys can be checked out, as can a PBS KIDS Playtime Pad, which is preloaded with educational games and videos.
On Thursday, One United Lancaster stopped by the ribbon cutting at Bright Side Opportunities Center:
Bright Side Opportunities Center focuses its efforts on providing opportunities for people to thrive emotionally, physically, and intellectually.
Willonda McCloud, Bright Side's president and CEO, said, "This has allowed us to enter into a space that we were not able to enter into before. With the 'Play and Learn' kit, we have endless possibilities."
Ron Hetrick, President and CEO of WITF, said, "We know exposing children to these educational resources early on improves literacy skills and outcomes in the future."
Jim Hoehn, PNC Reginal President for Central PA said, "It is about success of kids in our future, and it's really about positive partnerships within our community."
WITF and the PNC Foundation hope to announce three more Family Play and Learn locations later this year.
When it is safe for children to gather and share toys, WITF will add more to each site. Plans for the future include adding a miniature puppet theater, a wide selection of books, blocks and art supplies.
More information about WITF Family Play and Learn locations can be found at witf.org.