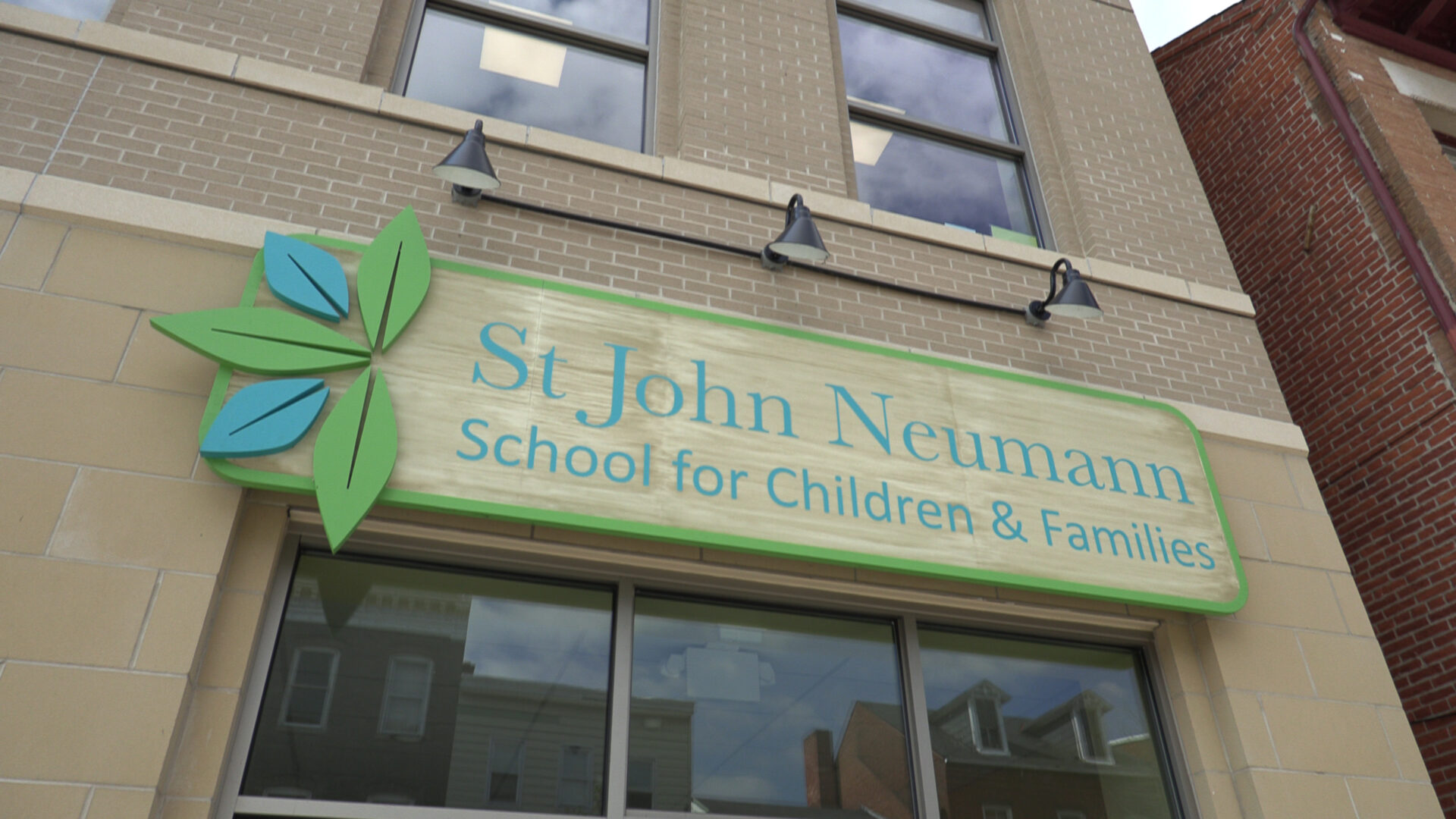 After almost five years of planning, a new early learning facility has opened in Columbia.
CHI St. Joseph Children's Health recently welcomed the first students to the St. John Neumann School for Children & Families.
Located in a renovated building at 401 Locust St. in the heart of the borough, St. John Neumann School represents CHI St. Joseph's vision for a childcare and pre-K program with a family focus.
Planning started in 2016, when the local board of directors asked the team in Lancaster County to re-imagine childcare/early childhood education as well as the role that a health system could and should play in assuring this essential service to everyone.
"This program is intended to support kids and families with children age 6 weeks to kindergarten enrollment," said Philip Goropoulos, St. John Neumann School's president.
The project cost about $7 million. The school portion of the building is about 18,000 square feet, and includes eight classrooms, space for exercising children's motor skills, a kitchen, meeting space and administrative offices. It is staffed by 24 full-time employees and is designed to accommodate up to 112 students.
"The school is filled with elements of the community because we want the families to feel as if they are part of a community, not just part of Columbia," Goropoulos said. "The school itself is a community and we build that structure and sense."
The community-based board challenged the school to create an enhanced learning and childcare experience that:
Provided children with an outstanding learning experience.
Incorporated health and wellbeing into everyday activities and learning in all the classrooms every day – not just during special health segments and programs.
Recognized good nutrition as an essential building block for child and family success.
Addressed the gap in childcare and early childhood learning in Columbia with an affordable option for families.
Paid all teachers and staff a living wage representative of the essential work they do.
St. John Neumann School opened on March 29 with limited capacity due to the pandemic. It is now operating at 50%, and plans to increase by 10% per month, provided there is no major Covid-19 resurgence, Goropoulos said.
For more information, visit the St. John Neumann School website.