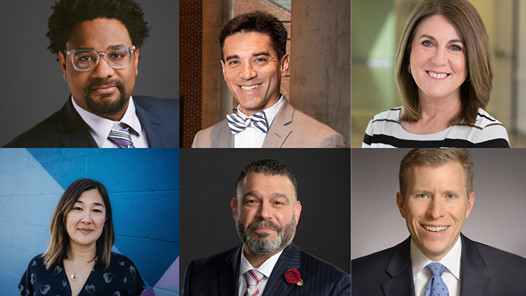 The Lancaster Chamber 2021 State of the County event will feature a half-dozen experts from Lancaster County commenting on key topics.
The virtual event will be held via Zoom from 2:30 p.m. to 4:00 p.m. on Monday, March 22. The cost is $20 for Chamber Members and $30 for nonmembers. Register by emailing register@lancasterchamber.org.
The featured speakers are as follows:
Naomi Young, Director of the Center for Regional Analysis with Economic Development Company of Lancaster County, will provide an outlook on the current state of the economy and an assessment of factors impacting 2021.
Commissioner Josh Parsons, County of Lancaster, will speak on local government, with a focus on the role that Lancaster County plays in leading the community through the pandemic.
Pedro Rivera, President of Thaddeus Stevens College of Technology, will talk about learning how we can support educational institutions as they move forward in the pandemic-era and post-pandemic.
Kevin Ressler, President and CEO of the United Way of Lancaster County, will share the pulse of the non-profit community, and its impact on and advancement of our community.
Dr. Mike Diller, Director of the Employee Assistance Program at WellSpan, will reflect on current community trends on the well-being of people, specificall how prolonged strains on mental health are impacting the workforce.
Jan Bergen, former President & CEO of Penn Medicine Lancaster General Health, will talk about the state of healthcare, both as it relates to Covid-19 and more broadly how healthcare is evolving/changing.
Each speaker will spend between five and 10 minutes on their designated topic. The event will end with a moderated question and answer time, with questions submitted by attendees.
For Lancaster Chamber membership information, email twallace@lancasterchamber.com.
The event is sponsored by Truist.