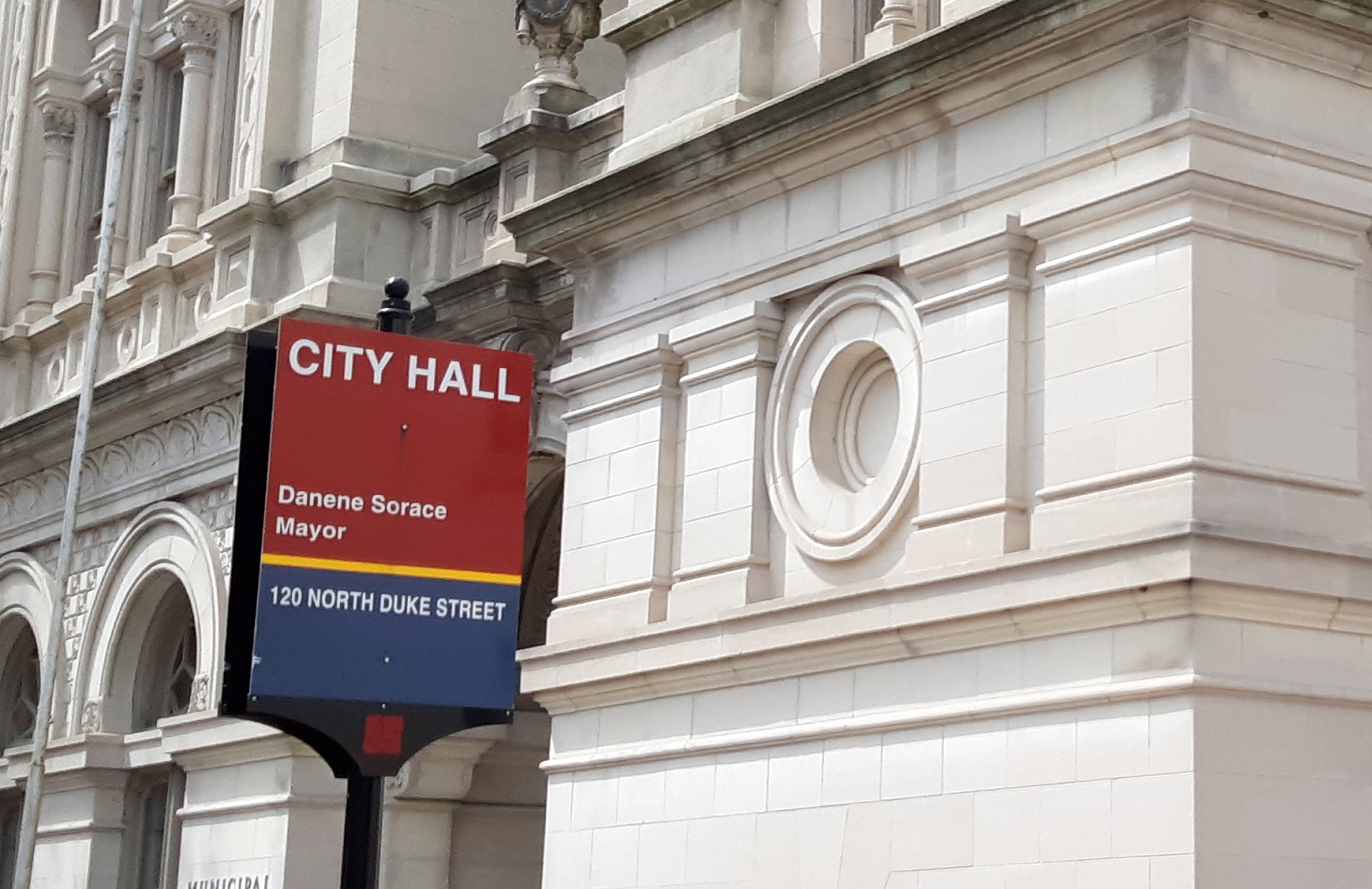 Lancaster property tax rate will remain unchanged in 2022, but that's only because of the Biden administration's American Rescue Plan Act and savings from the city's recent bond refinancing, Mayor Danene Sorace told City Council in her budget address Tuesday evening.
A few minutes later, City Council formally introduced the budget for its first reading, a procedural step kicking off review and adoption of the spending plan by the end of the year.
'Fundamental imbalance'
The city's property tax rate has been 11.7 mills since 2019. The four-year stretch from then through 2022 will be the longest period without an increase since at least 2008, the mayor said.
One mill is equal to $1 per $1,000 of assessed property value.
Sorace explained that Lancaster is eligible for $3.2 million from ARPA to replace revenue lost in 2021 as a result of the pandemic, and that it saved $1.7 million from the bond refinancing. That $4.9 million offsets a deficit for 2021 that the city had budgeted to cover by drawing down reserves.
In 2022, the city is budgeting $4.5 million in ARPA revenue replacement funds, along with $2.2 million in reserves.
Without ARPA, the city's structural deficit remains as intractable as ever, the mayor said: Projected expenses are up 4% in 2022, but revenues are expected to rise just 2%.
"We have a fundamental imbalance between expenses and revenues," Sorace said. "... So while ARPA is buying us time, we must look ahead and plan for the day we won't have ARPA to backfill our budget."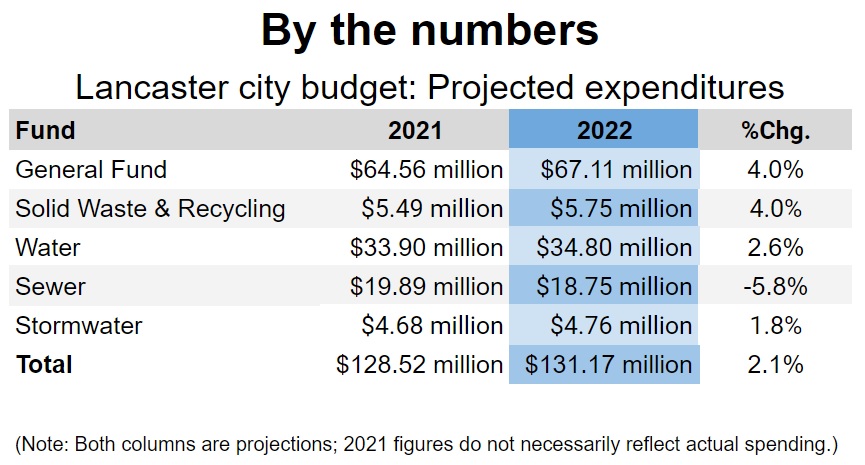 The city's overall spending plan consists of the general fund — encompassing core services including administration, police, fire and public works — and four so-called "enterprise" funds that are funded through fees — water, sewer, trash & recycling, and stormwater management.
The proposed 2022 general fund budget is to $67.1 million, up by 4% from 2021. The main cost drivers are health care, pensions and operating costs.
New positions in city IT
Another factor is the addition of some new positions, particularly in the city's information technology department. That's because city is planning to end its shared-services agreement with county government and bring its information technology functions in-house sometime in 2022, director of administrative services Patrick Hopkins said. The city's data needs have changed since the agreement with the county began, and it's no longer a good fit, he said.
The city is not planning to raise wastewater or stormwater rates, but solid waste & recycling fees will increase by $4 per quarter, or a little under 6%. That's due directly to higher hauling and disposal fees, Sorace said.
The budget does not propose changing water rates, but the city is anticipating higher revenues in 2022 once the Public Utility Commission rules on its pending application to raise rates on its suburban customers. Once that happens, the city plans to adjust in-city water rates to match.
What's next?
Council is scheduled to discuss the budget at its regular committee meeting at 6 p.m. Monday, Dec. 6, and at a special Finance Committee meeting beginning at 10 a.m. Saturday, Dec. 11. A vote to adopt the document is scheduled for Council's regular meeting at 6:30 p.m. Tuesday, Dec. 21.
The full budget may be found on Lancaster's Department of Administrative Services web page.
(Editor's Note: This story previously referenced the 2021 ARPA revenue replacement allocation, but not the 2022 allocation. It has been updated to include both.)