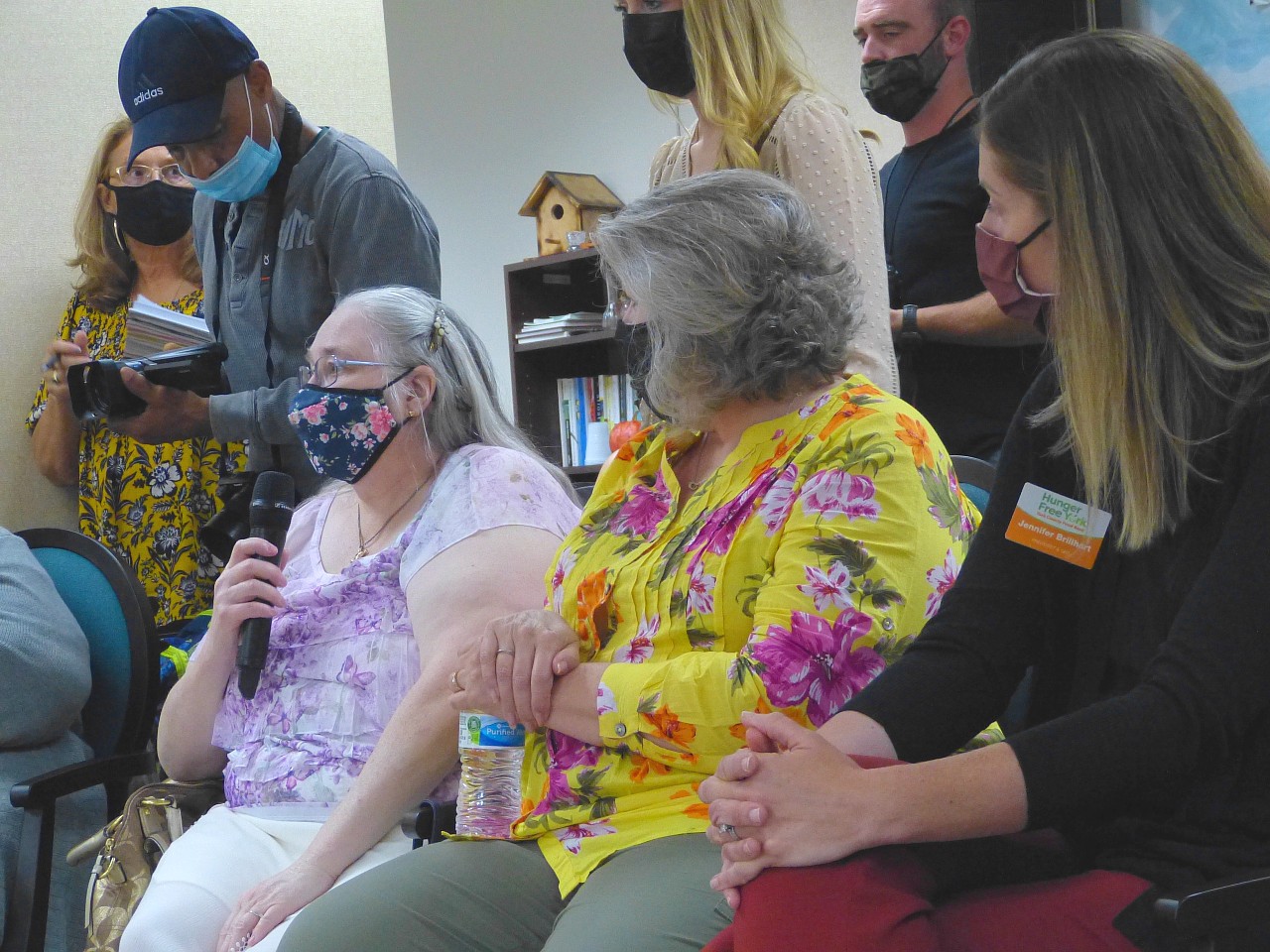 The senior citizens who met Wednesday with Pennsylvania First Lady Frances Wolf and other state officials had plenty of kind words for the state's food assistance programs. But the Senior Food Box contents could use some tweaking, they suggested.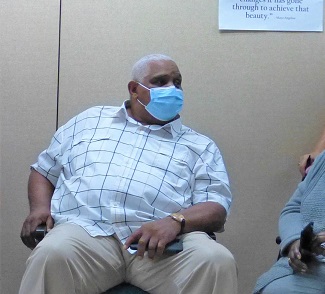 "They can cut back on that cheese," senior Larry Richardson said. "A lot of it goes to waste."
The addition of fresh meat and vegetables makes the boxes much more appealing, other seniors and advocates said. And offering shredded or sliced cheese instead of blocks would make it easier for seniors to use.
Wolf, Agriculture Secretary Russell Redding, Aging Secretary Robert Torres and Caryn Long Earl, director of the Bureau of Food Assistance, visited the Crispus Attucks Active Living Center in York on Thursday to hear from local seniors about the pros and cons of the state's food assistance: What works, what could be improved, and what could make the programs accessible to more people.
"One of the best things that we can do is to hear from our senior community directly, without any intermediaries, so that we can make the adjustments that we need to for our programming," First Lady Wolf said.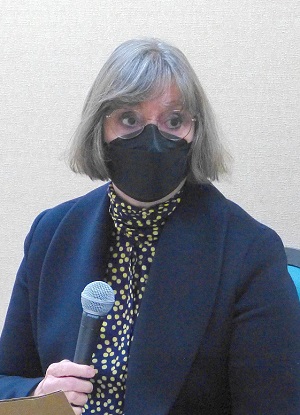 The state recently renamed the Senior Food Box Program — it was formerly the "Commodity Supplemental Food Program — and dropped the requirement for applicants to prove they are below the program's income limits, instead accepting an individual's declaration of eligibility as sufficient.
Still, only 35,000 seniors are enrolled, although an estimated 300,000 are eligible.
Senior Justin Wire said the food products she receives are often high in sugar, which is a problem for her as a diabetic.
Jennifer Brillhart, executive director of the York County Food Bank, said the organization has worked on heart-healthy and diabetic food boxes, but acknowledged "it's an area for improvement."
Help available for seniors in need
Pennsylvania Senior Food Box Program: Available for anyone age 60 or above whose household income is at or below 130% of the U.S. poverty level. (That totals $16,744 annually for a household of one, or $22,646 for a household of two.) To apply, call 800-468-2433 to be directed to the regional food bank distributing the Senior Food Box in their county. Or go online and fill out the Senior Food Box Application Form.
Senior Farmers Market Nutrition Program: Available for anyone age 60 or above whose household income is at or below 185% of the U.S. poverty level. (That totals $23,828 annually for a household of one, or $32,227 for a household of two.) In Lancaster County, seniors can contact the Office of Aging for information on how to receive vouchers. (An application is also available online.)
Supplemental Nutrition Assistance Program (SNAP): Formerly known as food stamps, SNAP aids low-income Pennsylvanians, allowing them to purchase produce and groceries. People can apply for SNAP online at any time or by phone at 1-866-550-4355. Those who prefer to submit a paper application can print from the website, pick one up at a County Assistance Office (CAO), or request an application by phone at 1-800-692-7462.
(Source: Pa.gov)
Sheila Christopher is executive director of Hunger-Free PA, a network of food banks and charity food providers that partners with the state on the Senior Food Box program. The U.S. Department of Agriculture regulates what the boxes can contain, and that sharply limits local providers' options, Christopher said, calling it "bureaucracy at its best." Supply shortages further limited what could be provided during the pandemic, she said.
The seniors said many of their peers remain unaware that the state assistance programs exist. They suggested promotion on radio and TV and phone hotline to sign up, since many seniors lack easy Internet access.
Wolf, Redding and Torres promised they would continue working to make senior food assistance better. Wolf thanked the participants, saying they'd offered "markers" officials can use to gauge success.
"All your comments have made a difference," she said.
Photo gallery