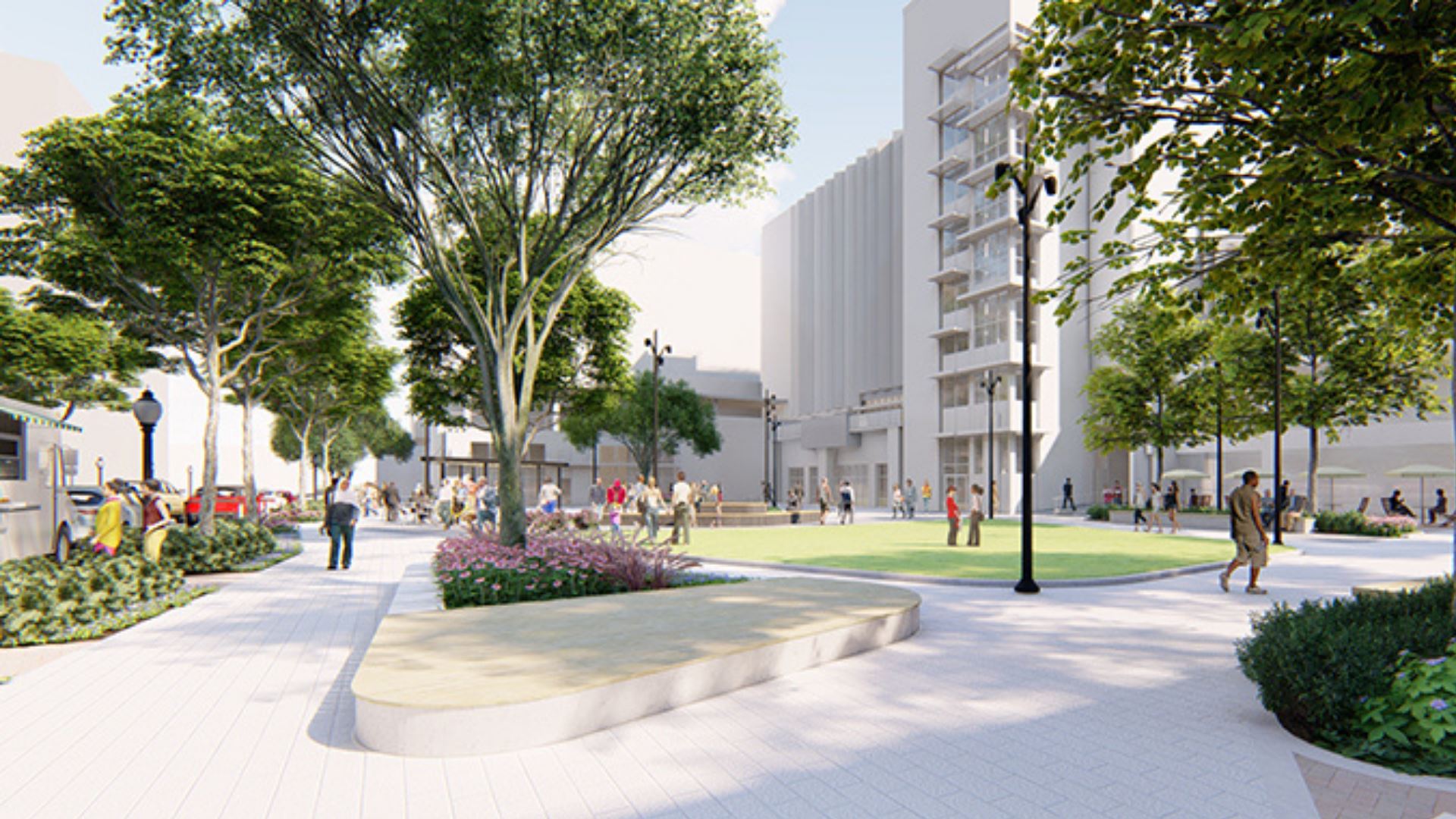 The community is invited to the Ware Center on Friday evening to see the options developed for the largest and most controversial public art project in Lancaster in recent memory.
Roberto Behar and Rosario Marquardt, of Miami-based R&R Studios, will present their vision for the art that will go on the facade of the parking garage and library now under construction in Ewell Plaza, across from Binns Park in the 100 block of North Queen Street. The event begins at 5:30 p.m.
Afterward, the ideas will be posted on the city's Engage Lancaster platform so members of the public can vote for which one they prefer.
If you go
What: Presentation of final design options for Christian Street Garage facade art overlooking Ewell Plaza
When: 5 p.m. Friday, Aug. 27
Where: The Ware Center, 42 N. Prince St., Lancaster
Cost: Free
The new Lancaster Public Library building and the Christian Street Garage sitting above it will cap the multi-million dollar revitalization of Ewell Plaza, formerly Lancaster Square. The process involved the conversion of the former Bulova Building into 101NQ and the renovation of the Holiday Inn Lancaster. City officials hope the result is an "ideal public space," an accessible, welcoming 21st-century plaza.
Lancaster Public Art Advisory board selected R&R Studios for the facade art project in 2019. The selection proved controversial, with many city residents objecting to the studio's pop-art, candy-stripe aesthetic and contending the commission should have gone to a Lancaster-based artist.
Acknowledging the criticisms, City Council endorsed retaining R&R, but only on condition that it follow a detailed "community engagement plan," of which Friday's forum is one component.
This spring, Behar and Marquardt visited Lancaster to gain preliminary input. They met with community residents on May 22 and May 24. Meanwhile, 189 people responded to a survey on their hopes for Ewell Plaza and its look.
The Lancaster Parking Authority is in charge of the garage and library project, which is projected to be finished in November. The design of the facade is to be finalized in September. The construction budget prices it at about $600,000.