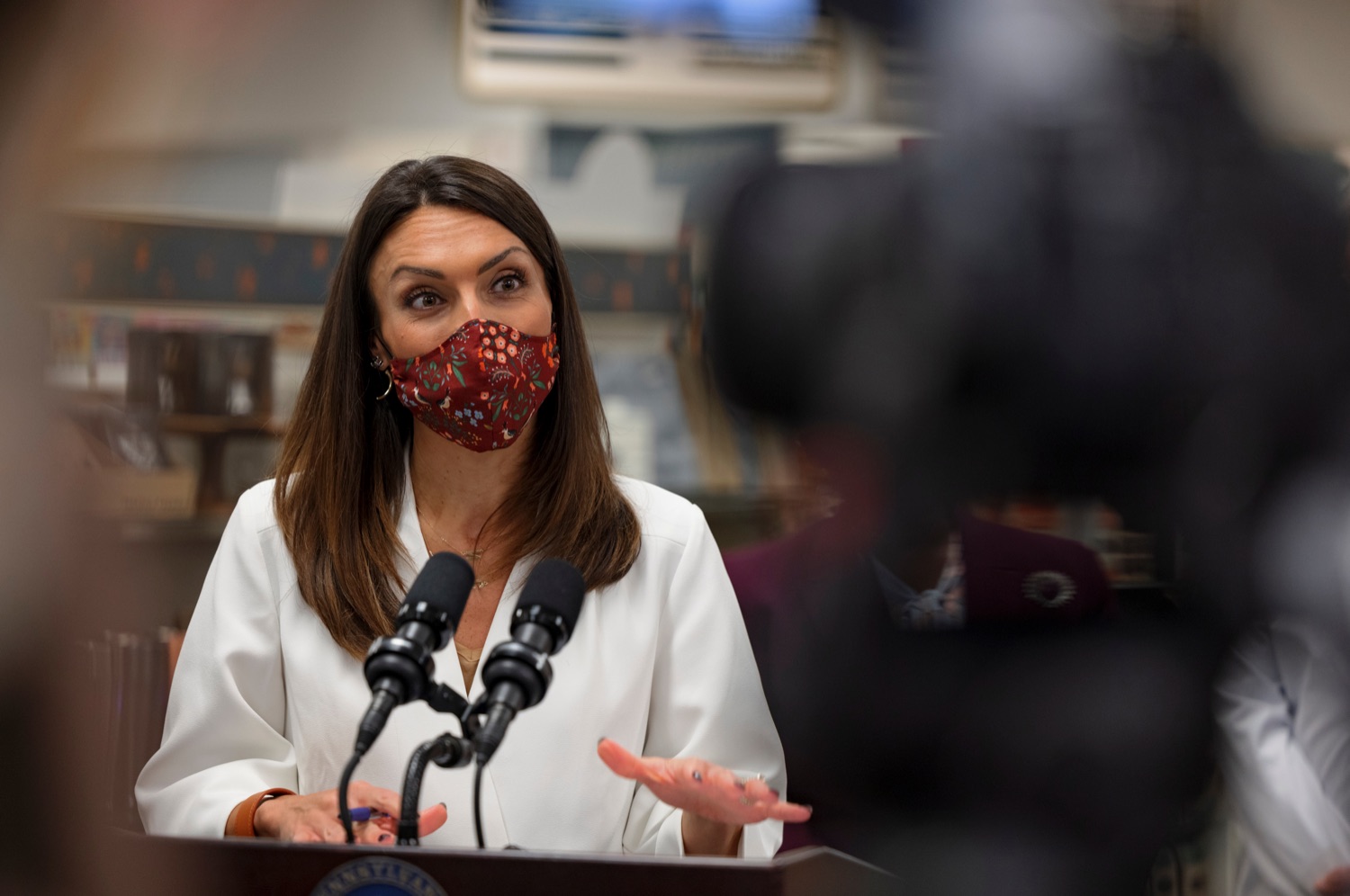 Anticipating that federal agencies are about to authorize Covid-19 vaccine booster shots for older and higher-risk individuals, Pennsylvania's acting Health Secretary Alison Beam signed an order Tuesday directing providers to prepare to administer them.
In line with her previous directives, Beam's order instructs providers to provide appointment scheduling both online and via call centers that are properly staffed during normal business hours. In addition, Beam's order advises them to notify patients they vaccinated of their eligibility for boosters and offer them appointments.
Providers are to work with Area Agencies on Aging and managed care organizations to schedule clients, the order says.
"Pennsylvania is well prepared to start providing vaccine booster shots just as soon as the CDC provides the approval and guidelines on who can get it," Beam said at a news conference at Hershey Pharmacy on Tuesday.
At issue are booster shots for patients who received the Pfizer vaccine. A U.S. Food & Drug Administration advisory committee on Friday rejected giving boosters to the general public, but endorsed them for individuals age 65 and over or at high risk.
The issue now goes to the U.S. Centers for Disease Control & Prevention's Advisory Committee on Immunization Practices. It is meeting on Wednesday and Thursday and is expected to issue guidance thereafter.
The FDA previously authorized booster shots for the Pfizer and Moderna vaccines for immunocompromised patients.
Johnson & Johnson said Tuesday that clinical trial data indicates a booster given two months after J&J's one-shot vaccine significantly increases protection.