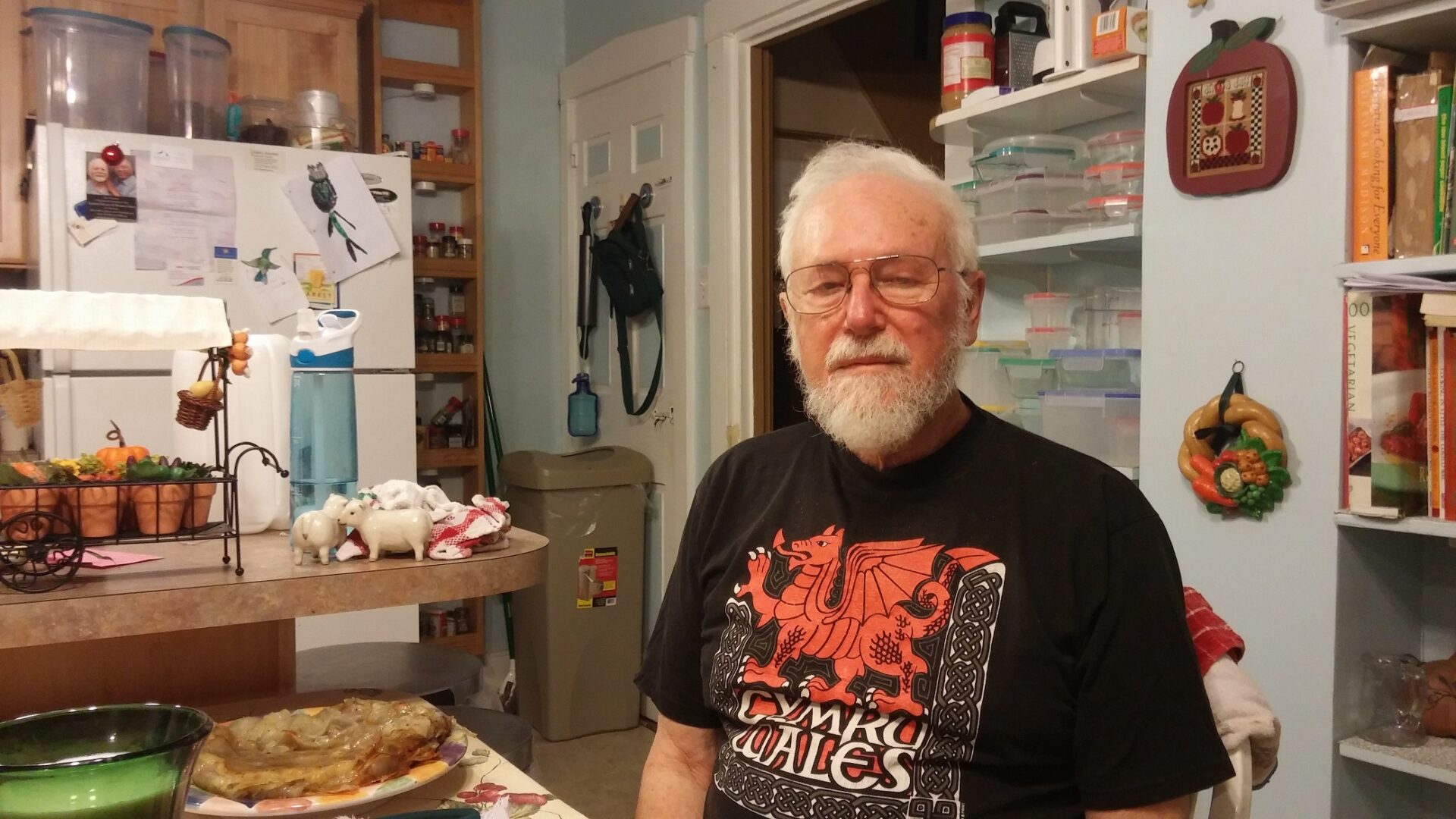 With more seniors choosing to age in place at home rather than moving into long-term care facilities, and with the cost of rent and home ownership a daunting prospect for younger generations, alternative housing options may soon gain more popularity.
One arrangement that is attracting interest involves mixing ages among non-related housemates. Jim and Pat Kalish, a retired senior couple, currently live in such a situation.
The Kalishes already had experience with a mixed generational household before moving from Washington, D.C., to the Lancaster area.
As a single father prior to marrying Pat, Jim traveled to China in the 1970s. Upon returning, he opened his home to several Chinese students. This experience of sharing a living space with people who were both younger and unrelated to him "was very positive," he said.
"They were able to help me with my own kids. I think that a generational thing is very important, and I was, at that time, not an oldster," Jim said.
When the Kalishes came to Lancaster in 2005, their search for a home hinged on the desire to find a place that was within walking distance of downtown and had enough space to share with housemates.
They succeeded in purchasing a townhome and spent the next three years on renovations. Around 2008, they moved into the first floor and have been living in a mixed-generation household since.
Their first housemate was an assistant professor at Franklin & Marshall College, who stayed for two years.
That was followed by a number of students from both F&M and the Pennsylvania College of Health Sciences, all found through church friends and word of mouth. Their stays lasted anywhere from five months to a year and a half.
"We were looking for younger people," said Jim, who is in his mid-eighties. "We enjoy them. It keeps us alive."
A few years ago, the Kalishes felt the need to find someone who would stay longer and allow their relationship the chance to become more like that of a family.
This required a slightly different approach, and involved "going through a series of questions, making sure the values were in tune with each other; that we would honor each other's space and yet be willing to help," Jim explained.
For more information
The National Shared Housing Resource Center, a network of independent nonprofit homesharing programs, has information for households and organizations considering shared housing.
Municipal zoning codes often set limits on occupancy by unrelated individuals and how residential properties may be divided. If you are in doubt, consult your local government office.
Their most recent search resulted in inviting Gabby Kennedy, then a chaplain at Lancaster General Hospital, to live with them. She has been with them for three years, and about a year ago her partner, Craig, moved in as well.
Having the two of them there has provided additional benefits, such as the ability to get to places beyond downtown, as both Gabby and Craig have cars and can offer the Kalishes transportation.
The Kalishes enjoy sharing life with other people while remaining independent. Their house has separate living quarters and separate entrances for each household, but also allows and encourages everyone to share in chores and upkeep of common areas, such as the kitchen and dining room. The property also has a backyard that is available for use.
There are various forms of house-sharing, Jim explained. In some, a third party handles interviewing prospective residents and arranges the joint-purchase of a property.
Jim believes a lot of people may be hesitant at first to share their home, because of a need for privacy.
In the Kalishes' case, they are the sole owners of the house and have an arrangement with their housemates, rather than dividing the finances. They are also responsible for screening who they choose to live with them.
Gabby is not a medical provider and Jim acknowledged that bringing in home health care may have to enter the picture eventually.
"If at some point I'm not able to do the accounting or the everyday paperwork, Craig could come in and do some of that," he said. "We would deduct from their share to the house for it, and they were aware of that in the beginning. We trust them to do all that in the case that they need to."
Jim thinks there are many individuals and households who would benefit from shared housing. He suggested the movement needs a local champion: One or more institutions actively working to promote and facilitate it in Lancaster County.
At present, he said, the area is "way behind the times" with regard to such arrangements.
For people of modest means, shared housing promotes affordability in the midst of rising house prices and rental costs. It's also an attractive option for people who need temporary housing: people transitioning in their relationship status, returning from overseas, or who just need a short-term place to stay.
In addition, there's value in bringing together diverse residents and allowing them to share and learn from each other.
"This is not a substitute for an early retirement facility," Jim said. "It's something much better, in our opinion."