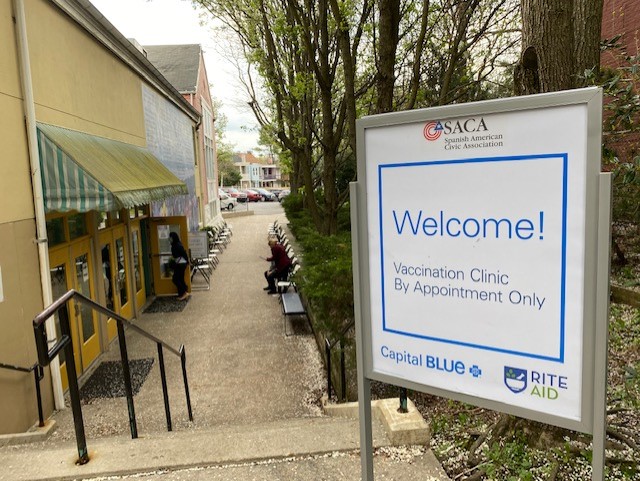 The Spanish American Civic Association started off its three-day Covid-19 vaccination clinic on Thursday, with more than 100 doses administered to residents of Lancaster city's southeast.
As of 3 p.m., the pop-up clinic at 545 Pershing St. had given first doses of the Pfizer vaccine to 109 people, with almost 900 available for the next two days, according to Sandra Valdez, SACA's chief operating officer.
The doses are available from 9 a.m. to 5 p.m. Thursday through Saturday, either by walk-up or appointment. Spanish translation and interpretation are also available.
According to Valdez, about half of the doses given Thursday were walk-up appointments, with most  happening before noon.
Photo Gallery:
There were 13 SACA volunteers available to help people through the vaccination process. Shots were  administered by staff from Rite Aid and Capital Blue.
Those vaccinated during the clinic's run will be scheduled for their second shot in three weeks. Patients are requested to bring identification and insurance cards, but they not necessary to receive a vaccine.
To schedule a vaccination appointment or for more information, call (717) 295-7989.