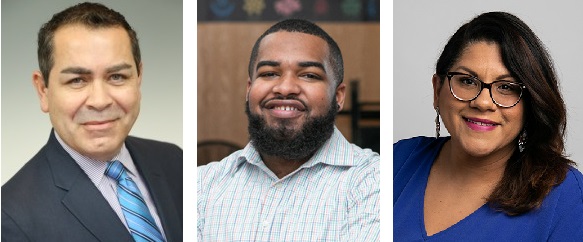 (Editor's note: This article is part of One United Lancaster's Responding to Covid series.) 
The Community Action Partnership of Lancaster County and the Spanish American Civic Association are two of Lancaster County's most active and multifaceted nonprofits.
They and their clients have faced immense challenges during the coronavirus pandemic, and they have responded with creativity and determination.
Vanessa Philbert, CAP's chief executive officer, refers to "la brega," a Spanish word meaning "struggle."
"If there's anything Black and Brown communities know about ... they know how to survive hard times," she said. "They know how to survive in the struggle, because they've been doing it for decades."
About CAP and SACA
The Community Action Partnership of Lancaster County (CAP) is the county's largest anti-poverty nonprofit, with a budget of close to $40 million and more than 300 employees serving tens of thousands of people every year. It has four program categories: education & childhood development, health & nutrition, household stability, and safety & empowerment. In 2018, it took over management of the Crispus Attucks Community Center, a cultural center and social service provider for Lancaster's Black community.
The mission of the Spanish American Civic Association (SACA) is the betterment of Lancaster's Latino population. It and its various subsidiary entities are involved in community health, education, social services, real estate, media and more. It has a budget of a little over $7 million and around 70 employees.
One United Lancaster recently spoke with Philbert and Joshua Hunter, program director at Crispus Attucks since October; and separately with Jose Lopez, who became SACA's president in July. The following has been edited for length and clarity.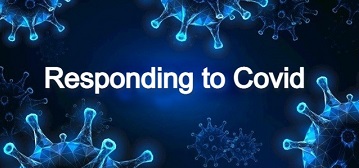 Philbert: Covid presented opportunities for us to mobilize in ways that looked and felt a little different than our usual service flow. We obviously had to think about mitigation and safety efforts.
Lopez: We did what we had to do. We had to shut down some of our operations and have employees work from home.
SACA began providing many services by phone and online, including behavioral and mental health counseling and certain senior support services.
It shifted Tec Centro, its job training program, to remote learning, reducing in-person practicums to a minimum and implementing Covid-19 safety protocols. SACA converted its meal programs to a grab-and-go model, with meal delivery to those who needed it. Meal service has nearly doubled, to more than 200 meals a day.
CAP, likewise, made changes in all its service areas.
Philbert: Our education and child development team has really leaned into innovation. Some of our classrooms are still in-person, on site. That means we had to get really creative and thoughtful about our space and our routines: Keeping our elements clean, creating smart work flow. It also means we had to go hybrid and provide virtual learning opportunities. We did lots of home education packets. We also provided additional meals for families who would usually be receiving meals through our programming.
The health & nutrition team oversees CAP's food distribution operation, which supports about 40 food pantries countywide. CAP found ways to reduce paperwork and set up hotspots where staff would drop off food boxes.
Philbert: We also had a signup, so if an individual was interested in food pantry services, but was quarantined or had to isolate due to Covid, we would do a door drop-off.
Hunter: We've seen the food need rise, so instead of doing our food distribution twice a month, we now do it every single Wednesday.
On Tuesdays and Thursdays, we cook a meal; then provide it to the community (as a takeout). They come in, let us know how many mouths they have to feed, they're given that amount of meals.
There are young folks coming in who tell us, they have to decide between putting food on the table or paying a bill. ...
I should stress that we wouldn't be able to accomplish half of the things we accomplish without our volunteers.

Philbert: On household stability, I think one of the big innovations there has been our navigation team and utility teams stepping up to provide emergency rental assistance.
Our last team is our safety & empowerment team. Our safe house usually houses anywhere between 30 to 40 adults and children at a given time. We have maintained a 50% capacity, and are housing anyone else who needs emergency shelter through hotelling. ...
We were able to make some changes to our space at the safe house to give families more room. They can create little safe bubbles for themselves and their kiddos while they're staying with us.
The pandemic did not deter SACA from pursuing its latest construction project: It's in the middle of building a suite of townhouses on Chesapeake Street for first-time homebuyers. Next week, the expansion of SACA's Tec Centro job training center, Tec Centro West, will begin holding classes in the former Winters Family Advocacy Center on Laurel Street.
Besides maintaining and enhancing social services, both CAP and SACA have made great efforts to provide their communities with reliable, accurate information about Covid-19.
Lopez: Our radio station (WLCH, 91.3 FM) has been a tremendous vehicle that we've utilized to provide information to the community. One of our morning programs, Cafe con Leche, is one of the top programs that we have. It's hosting conversations on a daily basis.
When you're in poverty, most people have poor health to begin with; and Covid preys on people that have poor health. So we've tried our best to educate our community.
Philbert: CAP has a really good social media presence. We try to do a lot on that platform. But we know there's another group that needs to be able to walk in, in person, and ask a question.
Hunter: We're that safe space. They feel comfortable with coming and having those conversations with us. ... We recently were able to get a few laptops over at the center; so if you have an issue, we can sit down and walk through how to get you eligible for food stamps or these different services that are out there. ... Some of them don't know which avenue to take, and we've been able to assist them.
Lopez: Now one of the major emphases is getting people to understand the need of getting a vaccine when it's their turn. We're trying to encourage people to get the vaccine. People are hesitant. We talk with them on a consistent basis. We're trying to change the narrative, trying to get them to realize that it's something that needs to happen.

Looking ahead, there is cause for optimism, but also a recognition that the pandemic has revealed deep-seated problems and inequities.
Hunter: We're starting to get back to our programming. We want to get back to serving all of our youth. We want to continue to be that resource center, still be able to provide for the community in any capacity we can.
Lopez: We're looking to better times ahead. The American Recovery Act, I think, is going to be a useful thing for the community.
Philbert: In the future, I think we need to do more checking in, getting clear about how needs are going to evolve to be over time, especially as some of these supports lessen over the next six to nine months as we get back to whatever normal looks like.
My hope would be that, as a community, we would be able to continue to be curious, to ask people what their needs are, to be innovative about how to meet those needs, and that we would honor the effort and the energy that those folks put into living their everyday lives.
Lopez: This year has been challenging. If we can make it through this, we can do anything.