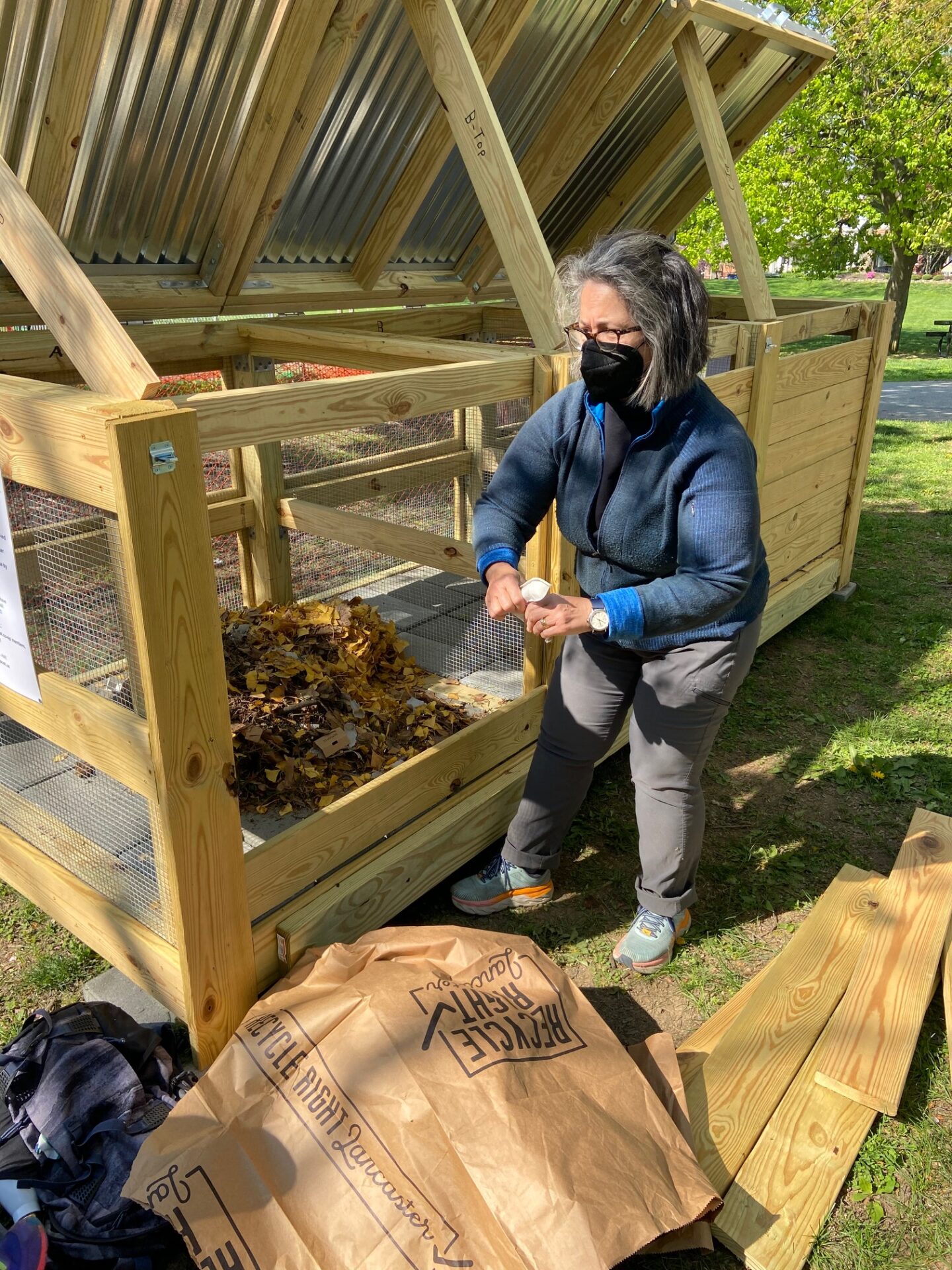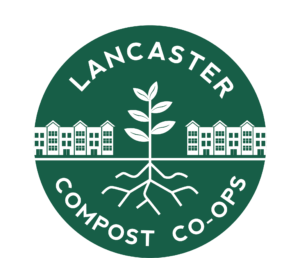 "I've always wanted to compost, but never found anything," Lancaster city resident Sophie Dodge said.
That's why she recently attended an orientation session for Lancaster Compost Co-Ops, a city-based residential composting cooperative launched by a team of community members during Earth Week this spring.
Two sites
The project lead is Eve Bratman, an assistant professor of Environmental Studies at Franklin & Marshall College. Initial costs were underwritten by an $11,000 grant from F&M's Center for Sustained Engagement with Lancaster.
Co-Ops participants can drop off kitchen scraps, yard waste and other organic material. There are two locations:  Musser Park, and the Lancaster Recycling Facility on New Holland Avenue. Each bin is large enough for about 90 participants to use.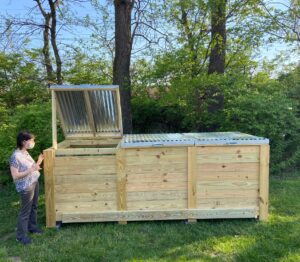 "In exchange for that privilege of dropping off their food waste, the co-op members are expected to contribute volunteer time to maintaining the bin," Bratman said.
The work mainly consists of turning the compost and redistributing it into different sections of the bin as it decays.
Each household has the responsibility of working on the compost bin for about one hour per month.
"This will allow a much more democratic way of engaging with waste," Bratman said.
The project benefits Lancaster city by reducing the volume of the solid waste it must pay to dispose of, said Mike Devaney, Manager of the city's Bureau of Solid Waste & Recycling.
For more information
To learn more about the Lancaster Compost Co-Ops, visit the organization's website It has registration links for upcoming orientation sessions at the bottom of the home page.
You can also write to LancasterCompost@gmail.com.
Each location has a "compost captain," whose role includes coordinating workdays and plans with co-op members and communicating with administration to keep the bin healthily balanced, said Bratman.
The compost captain of the Musser Park location, Antonia Hinnenkamp, has lived in the neighborhood for over 30 years, and describes herself as a "neighbor and gardener."
Hinnenkamp said the acceptable types of waste allowed are more stringent than commercial composting for multiple reasons. Some items, like compostable bags, are prohibited because they would take much longer than food scraps to decompose.
Some Musser Park neighbors are concerned the bins might attract rodents or other pests. To minimize that risk, waste containing meat or dairy products is prohibited. Moreover, the bins are rodent-proof and kept sealed, Hinnenkamp said.
People become members through attending a short orientation at either bin site, then signing a member agreement.
The orientation includes a demonstration of how to best drop off one's compost, and details on the waste allowed in the bin. The bins are secured by a lock code that co-op members are given, so they are able to drop off their compost any time.
Community hubs
Bratman emphasized that the Co-Ops does not aim to run like a composting business, which charges members to pick up their compost, and offers it for sale to the public.
The decision on what to do with processed compost, either distribute it to members for free or sell it, belongs to the Co-Ops participants, said Bratman.
The initiative "will alleviate some of the greenhouse gas contributions to our city's overall waste load," Bratman said. At least one-third of municipal waste is compostable, she said.
In addition, Bratman hopes the Co-Ops will offer "hubs for community organizing, local and environmental stewardship."
Dodge said her and her boyfriend were "both interested in getting our scraps out of the landfill."
"I love that all these people from the community are coming together to do something." Dodge said.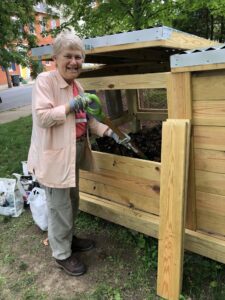 Cities that have more "cushion, luxury in their budget" than Lancaster could create "city-wide compost pick-up system[s]" and buy necessary things like a fleet of garbage trucks and composting cans for residents, said Bratman.
Since Lancaster City does not have the resources for that type of system, the "current default" has been for homeowners to compost in their backyards, said Bratman.  However, that is unworkable for the many residents who do not have sufficient yard space.
City resident Kristen Thomas said she had previously avoided creating her own composting system because she lacked the space, and didn't want to deal with animals.
"This would be a really good way for me to compost, because I can just bring everything here, and I don't have to have it on my property," she said.
Lancaster Compost Co-Ops has been in the works since 2018. It was inspired by projects Bratman's students were creating in classes.
Preparations included conversations with various local organizations and businesses, including the City of Lancaster, Regenerate Lancaster, and Urban Edge Farm / Susquehanna Sustainable Enterprises.