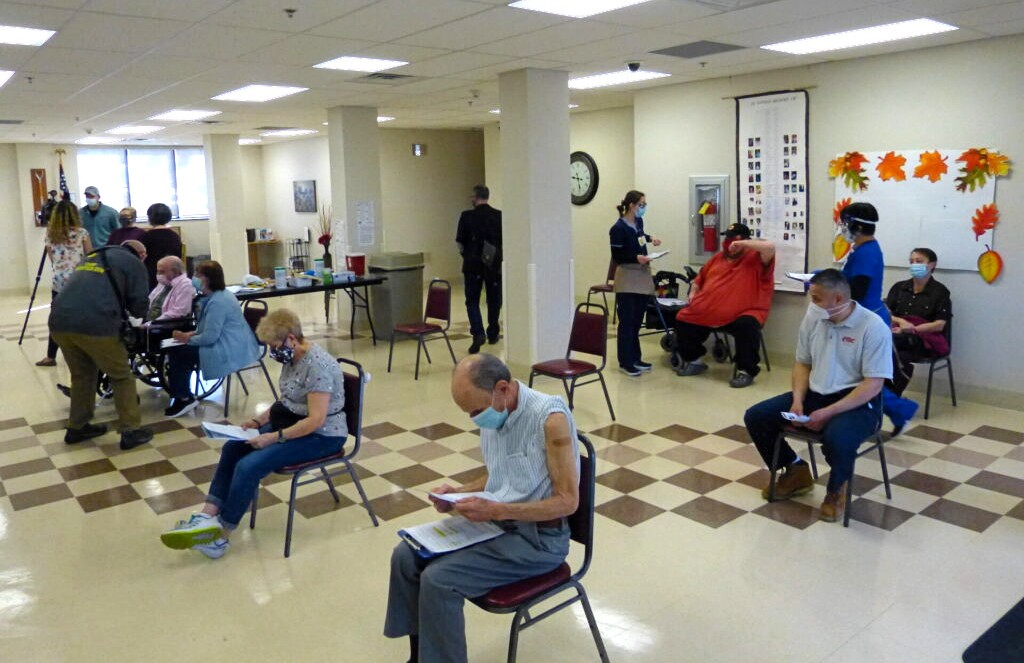 Penn Medicine Lancaster General Health held a Covid-19 vaccination clinic on Tuesday at Ruoff Tower Apartments, a senior-living facility in Lancaster.
The pop-up clinic was the largest that Penn Medicine has done in Lancaster city so far. Staff vaccinated 130 individuals from Ruoff Tower and other residences operated by HDC Mid-Atlantic, a non-profit provider and manager of affordable rental properties.
Appointments started at 10 a.m., with LG Health staff managing the vaccinations and monitoring recovery until 6 p.m. The clinic was hosted in the senior-living facility's common room to offer an easy way for residents and staff to receive the Moderna vaccine, said Nicole Bumgardner, LG Health's Health Promotion Specialist.
Photo Gallery:
The previous two pop-up clinics were hosted by Brightside Opportunity Center and San Juan Bautista Catholic Church in past weeks, with about 300 people vaccinated at each event, said Bumgardner.
Amanda Larrison, who works in the contact tracing department at LG Health and was filling vaccine syringes during the clinic, said more pop-up clinics are planned in the coming weeks, including a clinic at Church World Service in Lancaster city to target refugees.
The main goal is to meet people where they are, she said. Other possible clinics include one for the Plain population in the county and one in the southern part of the county.