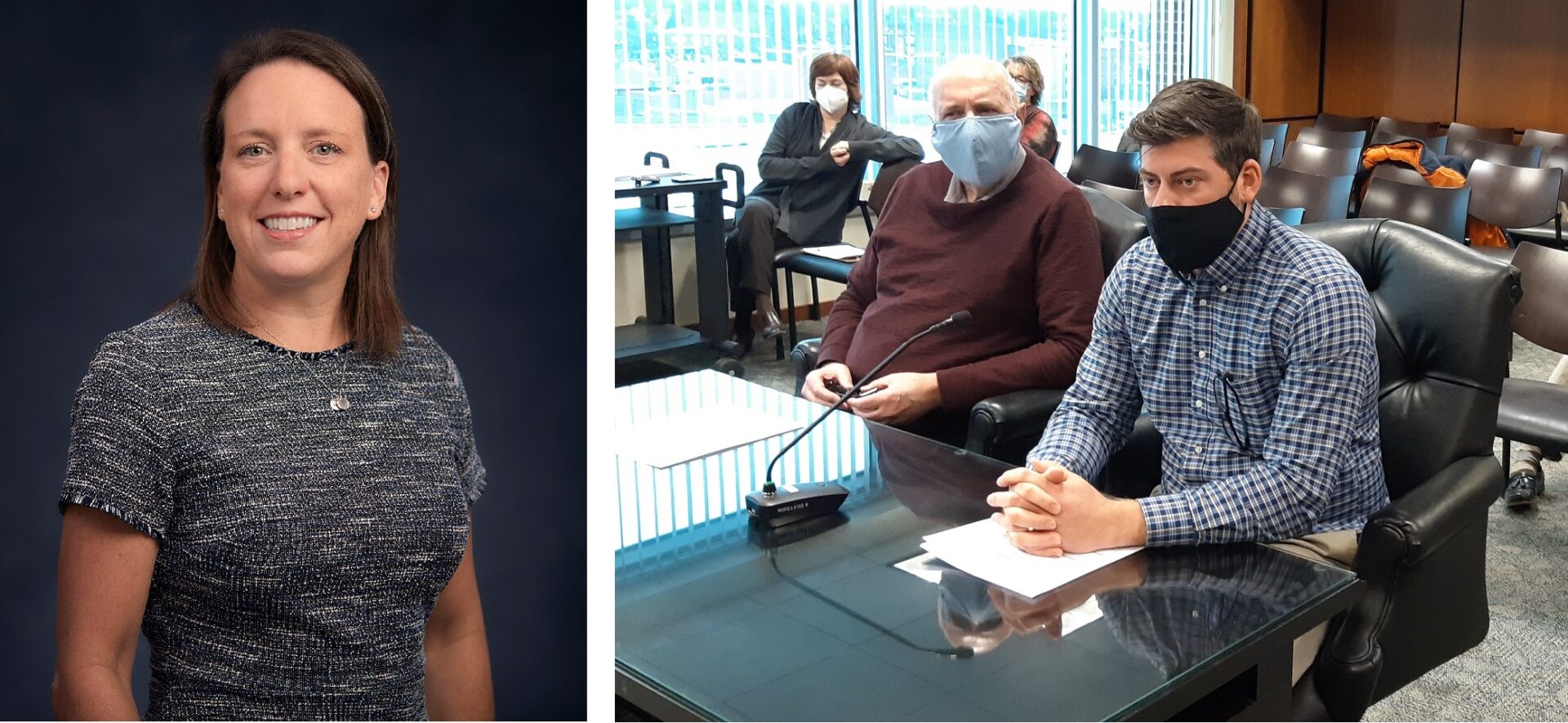 A federal judge's ruling this week striking down the national eviction moratorium "bodes a dangerous path ahead," Pennsylvania's acting Human Services Secretary Meg Snead said Friday.
"A wave of evictions would be disastrous to our local economies that have already been strained by this pandemic and would bring about another public health crisis," Snead said.
Snead was referring to a ruling Wednesday in Washington D.C., by U.S. District Judge Dabney Friedrich that the Centers for Disease Control & Prevention lacked authority to issue the eviction moratorium.
The moratorium protects renters who can't pay their rent due to the economic impact of the coronavirus pandemic. The CDC enacted it as a public health measure, saying it is needed to keep people from spreading the virus by doubling up on housing or moving into shelters.
Congress extended the moratorium as part of its Covid-19 relief legislation passed in December. Landlord groups have complained that the ruling has pushed many property owners deep into the red.
The Biden administration is appealing Friedrich's decision. The judge has postponed her ruling from taking effect at least until this coming Wednesday, allowing time for the administration to file its appeal paperwork.
Lancaster County court officials are monitoring the situation, administrator Russ Glass said.
"At least for now, the eviction of tenants who fell under the protection of the CDC order will not commence," he said, "but as the situation upfolds and we are provided with additional guidance, we will update our procedures if necessary."
Acting Secretary Snead urged renters who are behind on rent or utility payments to apply to the Emergency Rental Assistance Program, or ERAP. In Lancaster County, it is administered under the Lancaster County Redevelopment Authority in partnership with the Eviction Prevention Network, a coalition of nonprofit organizations.
Sneed cited a study that indicating about 30% of adult Pennsylvania renters are behind on their payments.
"During a period of great danger to health and well-being and unprecedented loss of employment and income, the eviction moratorium has allowed people to remain housed," she said.
She called ERAP "a lifeline" for tenants and landlords.
"Do not wait," she said. "Start the application process now."