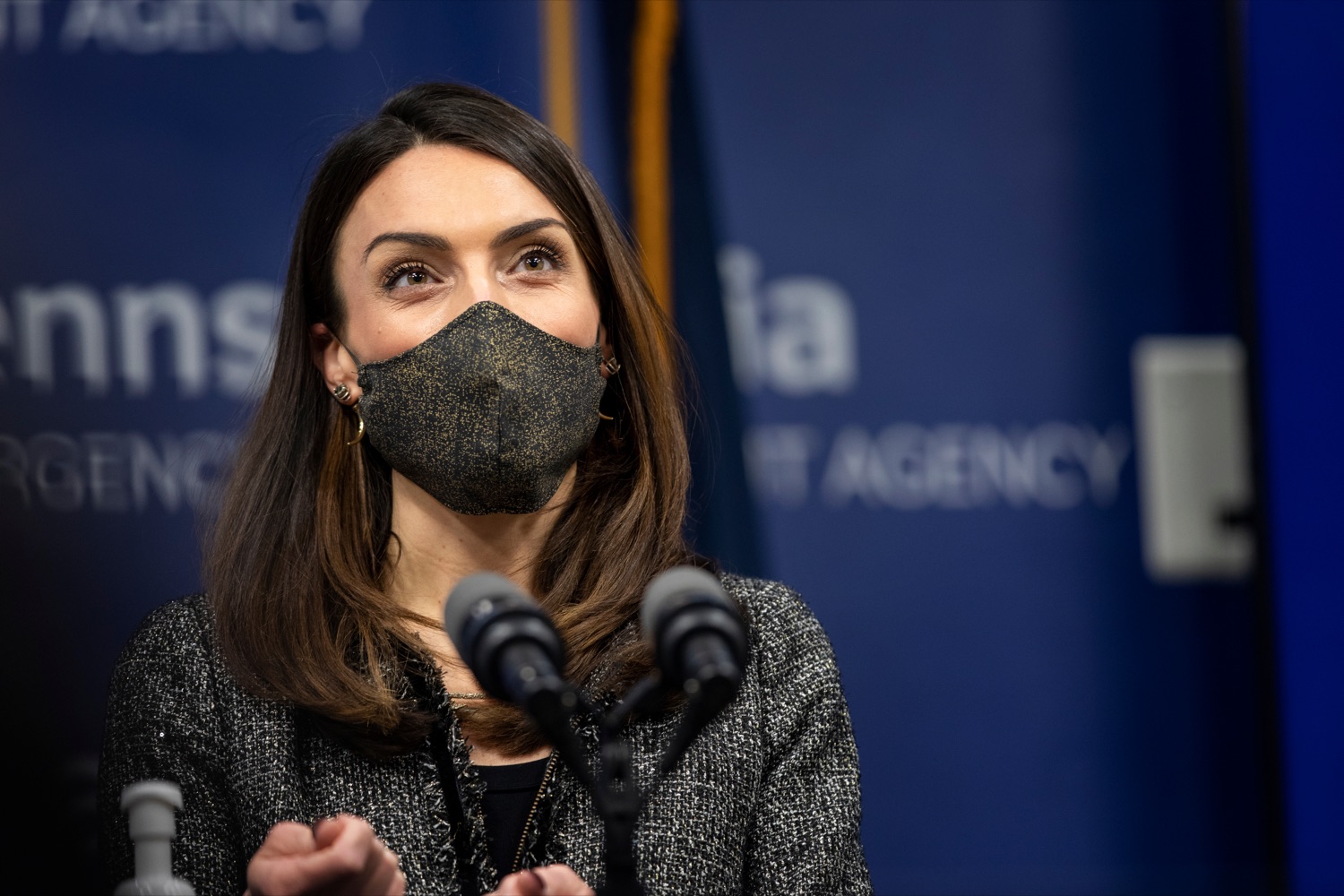 In an effort to improve a Covid-19 vaccination effort seen as underperforming and chaotic, Pennsylvania will pivot to allocating its limited supply of doses to those providers that can get them into arms the fastest, acting Health Secretary Alison Beam said Friday.
Beam said the state has "narrowed" its network of vaccine providers in line for vaccine allocation from more than 1,700 to just 200 to 300. They are mainly health systems, federally qualified health centers, pharmacies, and county and municipal health departments, as opposed to other categories such as primary care physicians' offices.
Beam said she understood Pennsylvanians' frustration with the rollout so far and called the shift the "most efficient way" to speed vaccination.
The acting health secretary on Friday signed an order mandating the following:
Providers must administer at least 80% of the vaccine they receive for first doses within seven days (there is an exception in case of bad weather or other circumstances outside a provider's control);
Providers must have both an online scheduling system and a phone system staffed by in-person representatives empowered to set up appointments;
Providers must report vaccination data promptly, including recipients' race and ethnicity;
Providers must remain in compliance with the state's vaccination plan and the current rollout phase.
Providers who don't comply may have their vaccine allotments reduced or suspended, the order says.
Over the next week, providers will focus on bringing their data reporting up to par, Beam said. Thereafter, providers will be expected to request vaccine allocations in line with what they can handle, she said.
Department of Heath spokesman Barry Ciccocioppo said the provisions of Beam's order would be enforced beginning next week and that "as long as providers are meeting the requirements of the order they will receive vaccine."
Pennsylvania's vaccine rollout has been widely criticized. About 4 million Pennsylvanians are eligible for vaccination, a number that vastly exceeds the doses available; moreover, the state has not set up a centralized appointment system, so patients seeking vaccination are contacting every provider they can, jamming up phone lines and online registration systems.
Beam said the state still thinks it's best for appointments to be made with individual providers, because providers want to track patients existing health record systems and avoid duplication. But she said the state aims to be responsive to "other stakeholders who may want more technology in this space."
As of Friday morning, 1,167,402 Pennsylvanians had received partial vaccinations and 356,108 were fully vaccinated, Health Department Senior Advisor Lindsey Mauldin said.
Mauldin said nearly 70,000 Pennsylvanians have signed up for notification using the state's Your Turn tool. Of those, more than 80% were eligible for vaccination, "so we recognize that this system has been useful for them."
Editor's note: This article has been updated to add Health Department spokesman Barry Ciccocioppo's comments.