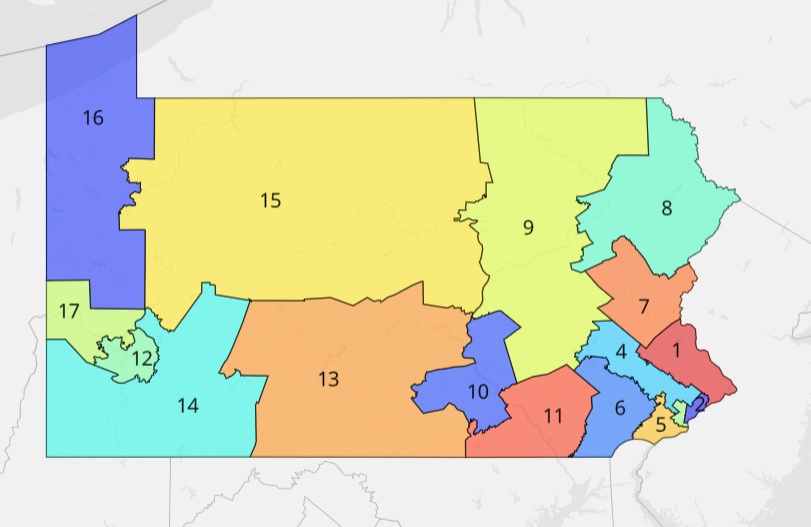 In a 4-3 decision, the Pennsylvania Supreme Court has chosen a Congressional redistricting map.
In an order issued Wednesday morning, the court picked the so-called "Carter map," submitted by a group of Democratic plaintiffs. It adopted a "least-change approach," following existing district boundaries as much as possible, reports the Philadelphia Inquirer.
The court revealed the choice in an order issued Wednesday morning. An opinion had not been released as of early that afternoon. The four justices in the majority are Democrats; one Democrat joined two Republican colleagues in dissent.
Due to its relatively small population gains compared with other states, Pennsylvania lost a Congressional district following the 2020 census, reducing its delegation from 18 to 17.
The Carter map keeps the entirety of Lancaster County, along with southern York County, in the 11th District, a solidly Republican stronghold represented by Republican Lloyd Smucker.
Overall, eight of the map's districts lean Republican, six lean Democratic and three are toss-ups, reports the Associated Press, citing the website FiveThirtyEight.
The court let Pennsylvania's May 17 primary date stand but adjusted the timetable for candidates to gather petition signatures.
The ruling ends challenges to Congressional redistricting in state courts. A challenge in federal court remains pending, reports the Capital-Star.
With its action, the court overruled a conservative Commonwealth Court judge, Patricia McCullough, who had picked a map drawn by House Republicans. That map passed the House and Senate by party-line votes, then was vetoed by Gov. Tom Wolf.
In a statement, Wolf, a Democrat, praised Wednesday's ruling.
"With today's decision, we could again send to Washington members of Congress elected in districts that are fairly drawn without favor to one party or the other," he said.
Republicans blasted the decision.
In a statement, House Speaker Bryan Cutler, R-Lancaster, and House Majority Leader Kerry Benninghoff, R-Centre-Mifflin, said the court showed "once and for all" it does not abide by the state or federal constitution.
"Sadly, candidates and voters must now submit to a unilateral court that sees itself above every person in our Commonwealth."
The criticisms echo those Republicans made in 2018, when it redrew Pennsylvania's Congressional districts after declaring the prior map to be an unconstitutional Republican gerrymander.
That change shifted Pennsylvania's delegation from a Republican majority to a 9-9 Republican-Democratic split. Democrats significantly outnumber Republicans in the state — by about 4 million, the AP says — but they are concentrated in urban areas, particularly Pittsburgh and Philadelphia.
Republicans contend that redrawing districts so as to offset that concentration qualifies as partisan gerrymandering, an argument McCullough endorsed in her opinion.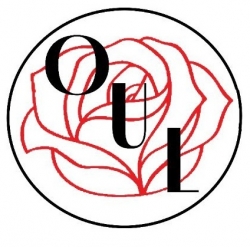 Latest posts by One United Lancaster
(see all)