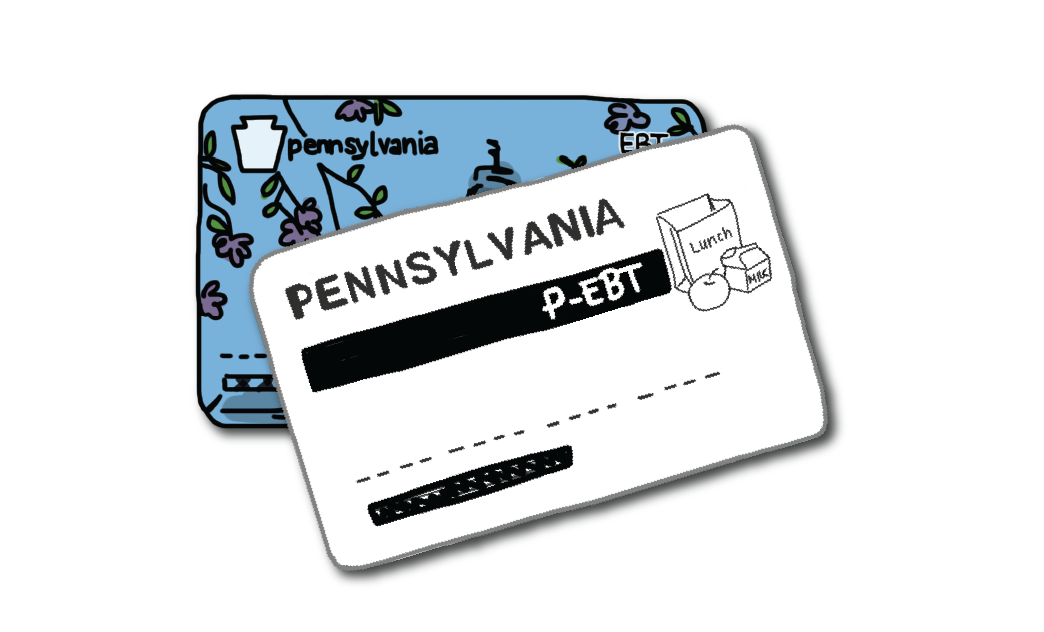 The Pennsylvania Department of Human Services has launched a dedicated hotline for families having difficulties with the Pandemic Electronic Benefits Transfer program, or P-EBT.
The hotline, (484) 363-2137, is open from 8:30 a.m. to 4:30 p.m. Monday through Friday.
P-EBT cards were issued to families whose children were eligible for free or reduced-price school meals, but were kept out of school by the coronavirus pandemic. There is no application to fill out: The department is issuing P-EBT cards automatically based on information provided by school districts.
The program follows the same rules as the Supplemental Nutrition Assistance Program, or SNAP. The cards are being issued retroactively to cover meals missed during the 2020-21 school year.
More than one million Pennsylvania children were eligible for P-EBT. The department said more than 757,000 cards have been activated, but that it has also received about 30,000 requests to reissue cards that were lost or never delivered.
The department is reissuing about 35,000 cards in Luzerne County and more than a dozen school districts where there are high rates of cards not delivered or activated. None of the school districts are in Lancaster County.
The department said it is hiring and training additional hotline staff, but that wait times may be long at first.
Families can also contact the department about P-EBT through this online form.
Acting Human Services Secretary Meg Snead said she recognizes that delays in the P-EBT programs have caused difficulties for families.
"We are quickly working to reissue lost or missing cards," she said, "and we hope this hotline will help parents resolve card issues with greater ease."