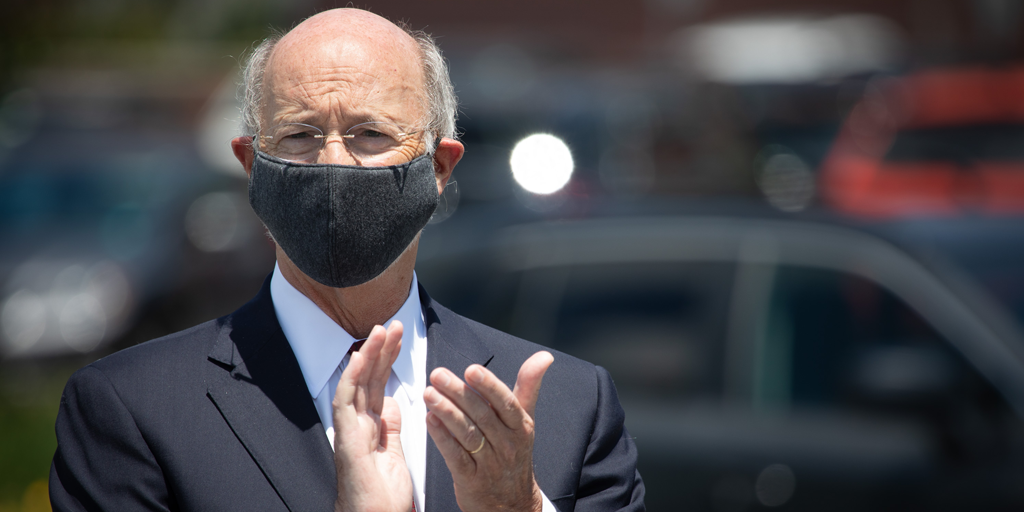 Pennsylvania's Covid-19 mask mandate became significantly stricter Wednesday.
Health Secretary Dr. Rachel Levine signed an order requiring masks or face coverings in all indoor places where people gather, and in all outdoor situations where people cannot remain at least six feet apart.
The order took effect immediately. There are limited carve-outs for individuals with medical conditions and children under age 2.
"This mask-wearing order is essential to stopping the recent increase in COVID-19 cases we have seen in Pennsylvania," Gov. Tom Wolf said in a statement.
Those increases are due to people not wearing masks or practicing social distancing, he said.
Public health officials say even homemade masks are effective in preventing transmission of Covid-19, blocking the droplets in exhaled breath that carry the virus.