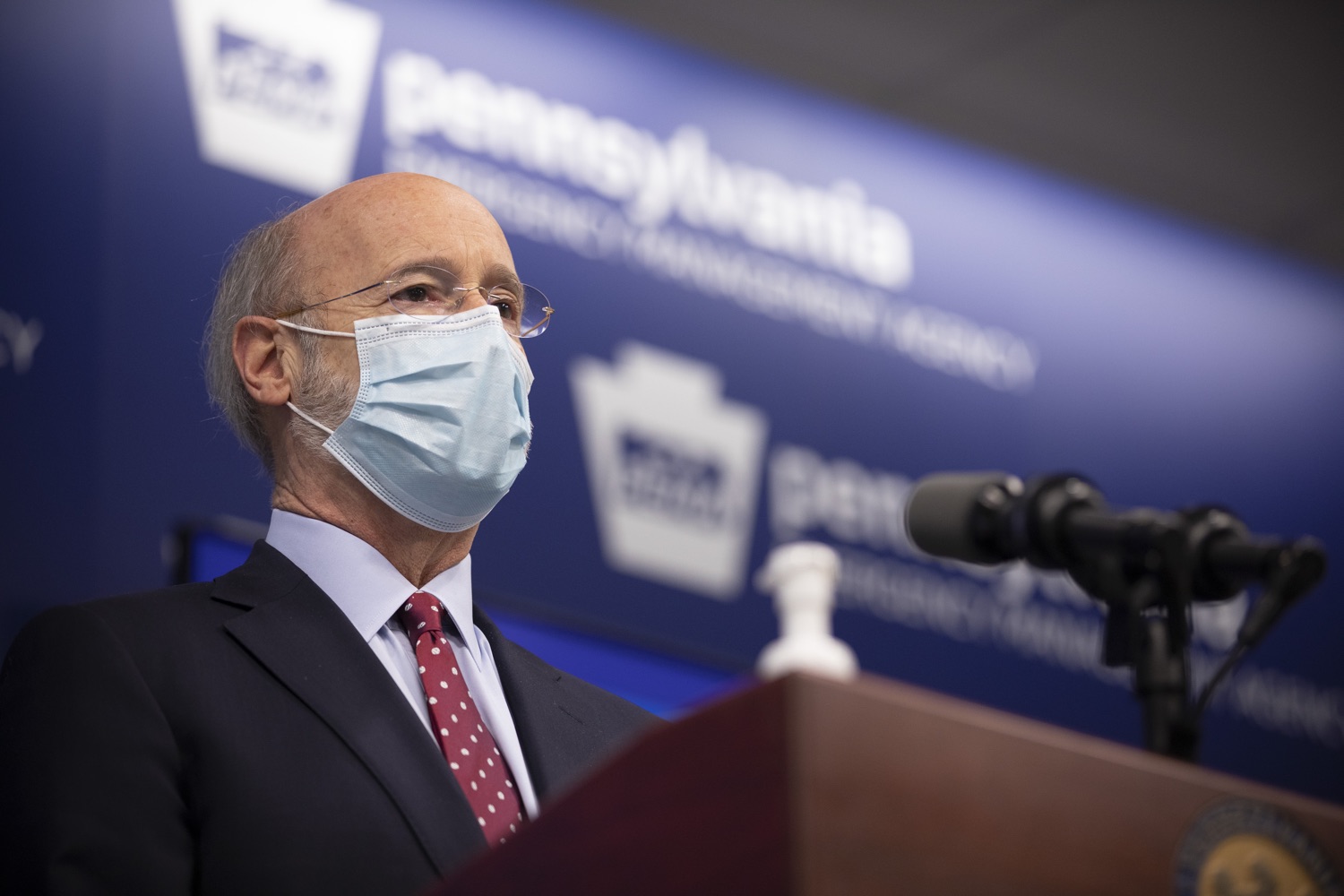 Effective today, Pennsylvania is modestly easing its Covid-19 indoor and outdoor occupancy limits and is eliminating its out-of-state travel restrictions, Gov. Tom Wolf announced.
Indoor venues may now allow up to 15% occupancy, regardless of venue size, provided that occupants can remain 6 feet apart, the governor said. Outdoor events may allow 20% occupancy, again provided that 6-foot distancing is maintained.
"Core public health measures" such as mask-wearing and hand hygiene remain in effect, the governor said.
In addition, travelers entering Pennsylvania from out of state need no longer provide a negative Covid-19 test or quarantine for 14 days.
The restrictions are being eased due to the progress in vaccination and the decline in Covid-19 case numbers.
Previously, indoor occupancy had been capped at either 10% or 5%, depending on venue size, up to a maximum of 500 people no matter what. Outdoor occupancy had been capped at 5% to 15%, up to a maximum of 2,500 people.
Wolf said the state is taking "a measured approach."
"The reason we are seeing cases drop can be attributed, in part, to people following the mitigation efforts we have in place," he said. "Mask-wearing, social distancing and hand hygiene are making a difference and need to continue even as we see more and more people fully vaccinated.
"We need to balance protecting public health with leading the state to a robust economic recovery."
The Department of Health says Pennsylvania has averaged 101.3 Covid-19 cases per 100,000 population over the past several days, right on the edge of the 100-per-100,000 standard for "substantial community transmission." The state's test positivity rate is 6.3%, not far from the recommended 5% rule of thumb that indicates testing is keeping pace with infection levels.
More than 2.3 million Covid-19 vaccinations have been administered, and 14% of the population under Heath Department jurisdiction has received at least one dose, or 16.9% if individuals under age 16 are excluded.