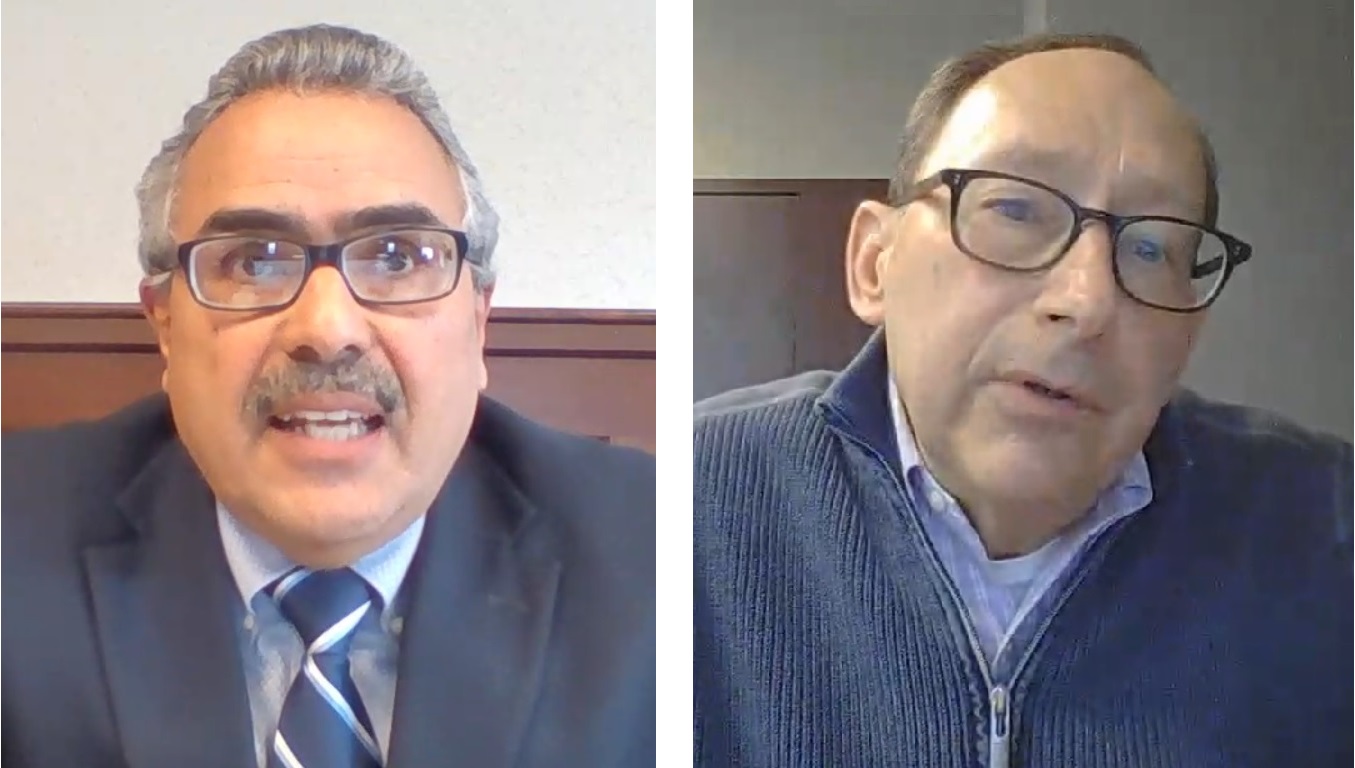 Thousands of older Pennsylvanians who were struggling to get Covid-19 vaccination appointments have now secured them, thanks to an order last week requiring providers to collaborate with Area Agencies on Aging, officials said Thursday.
"Within less than a week, we went from having a list of 825 older adults to having no waiting list at all," Lancaster County Office of Aging Executive Director Lon Wible said during an online media briefing.
There have been similar success stories across the state, Secretary of Aging Robert Torres said.
"These are precisely the older adults we need to reach," he said.
Acting Health Secretary Alison Beam issued the order last Thursday, March 25. It allowed the state's 52 Area Agencies on Aging, including Lancaster's Office of Aging, to offer more direct help to clients seeking vaccination.
Prior to Beam's action, the Office of Aging had been fielding 50 to 100 calls a day, Wible said. The office had been making "incremental success" in making appointments, but still had that backlog of 800+ names.
That changed quickly, Wible said:
On Friday, Hillcrest Pharmacy, WellSpan Ephrata Hospital and Union Community Care's New Holland branch all contacted Wible's office with offers to accept referrals and schedule appointments;
Also on Friday, existing partner NCS Pharmacy reached out and arranged a vaccine clinic for seniors for this coming Saturday;
On Monday, the call center serving the community vaccination center at Park City Center mall offered to call seniors who lacked the means to schedule appointments online.
On Wednesday, Wible said, the Office of Aging sent the vaccination center its last 86 names on its list. Since then, it's been able to refer calls seeking appointments directly to the center and other providers.
Wible's peers in several other counties described similar turnarounds.
"We have seen amazing progress in the past week," said Mary Roselle, executive director of the Area Agency on Aging for Luzerne & Wyoming Counties.
Wible said his office is now starting to focus on vaccinating homebound seniors through a partnership with the Lancaster Emergency Management Agency. About 30 such individuals have been reached so far, and about 130 more are pending, Wible said.
According to Pennsylvania's vaccination data, 1.49 million residents over age 65 had received at least one vaccine dose as of this week, or just under 75% of the total senior population of about 2 million. (The total excludes Philadelphia, which receives its own vaccine allocations separately.)
In Lancaster County, 63,162 senior citizens, or two-thirds of the total, have been at least partly vaccinated.