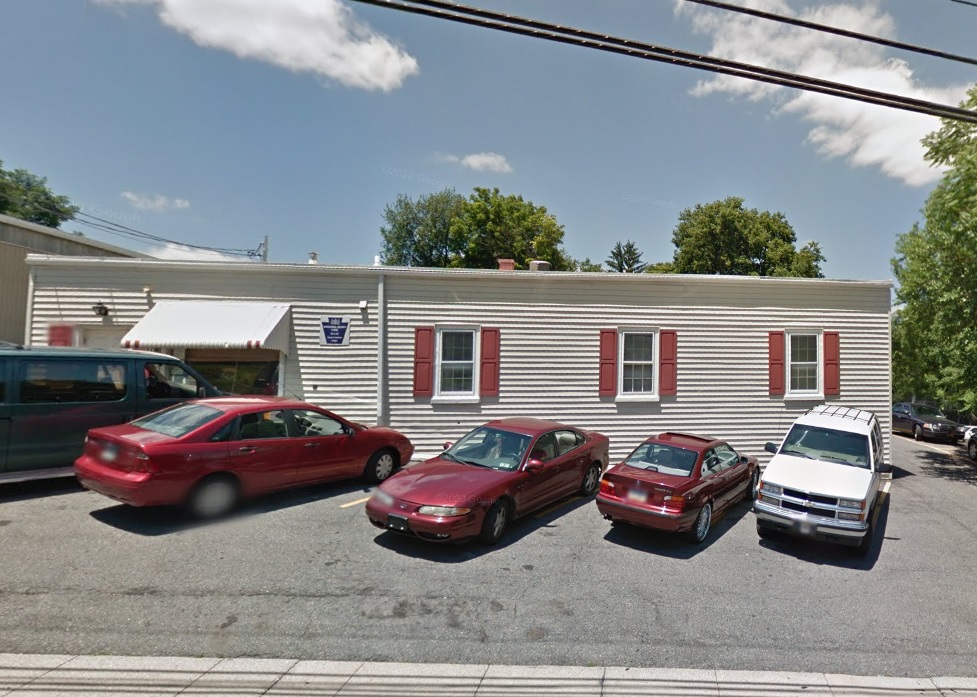 Local community leaders are raising alarms about proposed changes to Lancaster County's magisterial district judge system that they say could disenfranchise Lancaster city residents.
Every 10 years, following the U.S. Census, Pennsylvania's Supreme Court must review the makeup of the state's MDJ districts. The president judge in each of the state's 60 judicial districts must submit a "reestablishment" plan for the court's review and approval.
The goal, as summarized in President Judge David Ashworth's proposed plan for Lancaster County, is "to equalize caseload and judicial workload among the magisterial districts to the extent that it's feasible ... while concurrently maintaining local community access."
Broadly speaking, Lancaster city's MDJ districts are overburdened, while those in outlying parts of the county have light workloads.
Ashworth's plan (PDF) proposes rebalancing caseloads in two ways: By reassigning the city's 4th Ward from one MDJ district to another, and by reassigning some classes of cases, such as welfare fraud.
The reassigned cases could be heard in a "centrally located venue such as the Lancaster County Courthouse ... using a rotation" of MDJs with lighter workloads, Ashworth writes.
The changes would take effect in 2024.
Members of the public have until today, Wednesday, Feb. 17, to submit written comments via to deputy county court administrator Russ Glass, either email (courtadmin@co.lancaster.pa.us) or regular mail. As of Wednesday morning, Glass said he had received about a dozen comments, all more or less critical.
City Council President Ismail Smith-Wade-El opposes the proposal.
"People deserve to be overseen by the people they elect," he said. Farming out city cases to suburban and rural judges runs counter to that principle, he said, and "feels like a loss to a lot of people."
Lancaster city's south-side neighborhoods are home to its largest concentrations of low-income and non-White households. They have a long history of disenfranchisement, and their residents want MDJs who are accountable to them at the ballot box, Smith-Wade-El said, contending that government should be offering them more opportunities to make their voices heard, not fewer.
On Wednesday, the Lancaster branch of the NAACP put out an email alert asking recipients to comment on the proposed realignment.
"Clients who come before the magisterial court are best served by justices who know the community and who have experience with the context of their cases," it said. "And every voter in Lancaster City and County is best served when the cases are decided by justices for whom they voted."
Smith-Wade-El and the NAACP raised concerns that the realignment wasn't adequately publicized. The announcement on the county court website makes no mention of the public comment period or procedure for commenting; those details are found on Page 5 of the realignment plan.
Judge Ashworth responds
In an interview with One United Lancaster, Ashworth said the criticism is misguided and that much of it is based on misinformation.
He said he took a collaborative approach to developing the plan, meeting with all 19 MDJs. All 19, he said, assured him they could handle their workloads.
He condemned the notion that MDJs from one community can't adjudicate fairly and impartially in another, calling it "offensive to the whole judiciary, frankly."
Case assignments depend on where alleged violations take place, so it's an everyday occurrence for MDJs to hear complaints involving individuals who live outside their jurisdictions. Moreover, MDJs constantly fill in for each other on sick days, vacations and for other reasons.
As for publicity, Ashworth said the court posted notification on its website and sent information to local media outlets, including radio, print and television. Asked about taking out a legal ad, he said there was no such requirement, and that doing so would have incurred additional cost and potentially led to a "slippery slope," creating expectations of future notifications in other situations when not required by statute.
About MDJs
As PennLive puts it, MDJs are "the frontline of Pennsylvania's judicial system." They handle small-scale civil cases and landlord disputes and shoulder much of the judiciary's procedural workload, including arraignments, preliminary hearings and bail hearings. They run for re-election every six years.
Lancaster County — Pennsylvania's 2nd Judicial District — has 19 MDJ districts, which follow municipal boundaries in the county at large and ward boundaries within the city.
In his plan, Ashworth writes that existing district boundaries "are well established, very clear and convenient for the public and police" and that "much disruption and confusion could result" if they were to become irregular as a result of fine-tuning.
The highest workload is in District 1-01, in southwest Lancaster city: It's 68% above the average caseload among districts in Lancaster's peer counties, according to the proposed plan.
The lightest workload is in District 3-09, which serves Elizabethtown and the townships of Conoy, Mount Joy and West Donegal. It's 50% below the average for peer counties.
The critics of Ashworth's plan would like to see low-workload districts consolidated to allow for a new district in the city. But consolidating rural districts, Ashworth says in his plan, would make them too large, resulting in "significant travel inconvenience for much of the public and the police."
Moreover, he notes, two of those districts have newly elected MDJs and are building new MDJ court facilities.
Ashworth told One United Lancaster he has no objection to an additional city MDJ office, though finding an appropriate location might pose some challenges. But the question is moot, he said: Pennsylvania's workload guidelines don't allow for the creation of a 20th district.
He said he's not about to close an office elsewhere unless the Supreme Court directs him to. All of the county's MDJ offices are longstanding: Their communities have come to rely on them and have a vested interest in them.
"There is no justification for closing someone else's office and moving it to the city," he said. "... It would be inappropriate to take that away from those communities."
Smith-Wade-El said he's not sold on the importance of preserving existing boundaries.
"This is a community that is capable of handling some lines moving around," he said, noting his own candidacy for the state House in the newly drawn 49th District (previously the 50th District).
Glass, the court administrator, said Ashworth's plan and all public comments will be sent to the Administrative Office of Pennsylvania Courts for review, then to the state Supreme Court. If past history is a guide, the court will issue a ruling in six months or so, he said.
"If it is believed that additional realignment is necessary, the proposal will be returned for reconsideration," Glass said.
Smith-Wade-El credited a number of local advocates with raising community awareness of the issue, including Marquis Lupton, CEO of the online media company TCP - The Cultured Professional; Tene Darby, chair of the Lancaster City Democratic Committee; Lauren Slesser, a city committee member and the county Democratic Committee's secretary; and Jessica Lopez, a city committee member who spoke passionately about the issue at the Feb. 8 City Council meeting.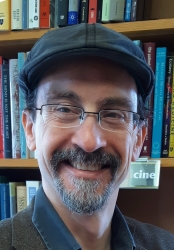 Latest posts by Tim Stuhldreher
(see all)