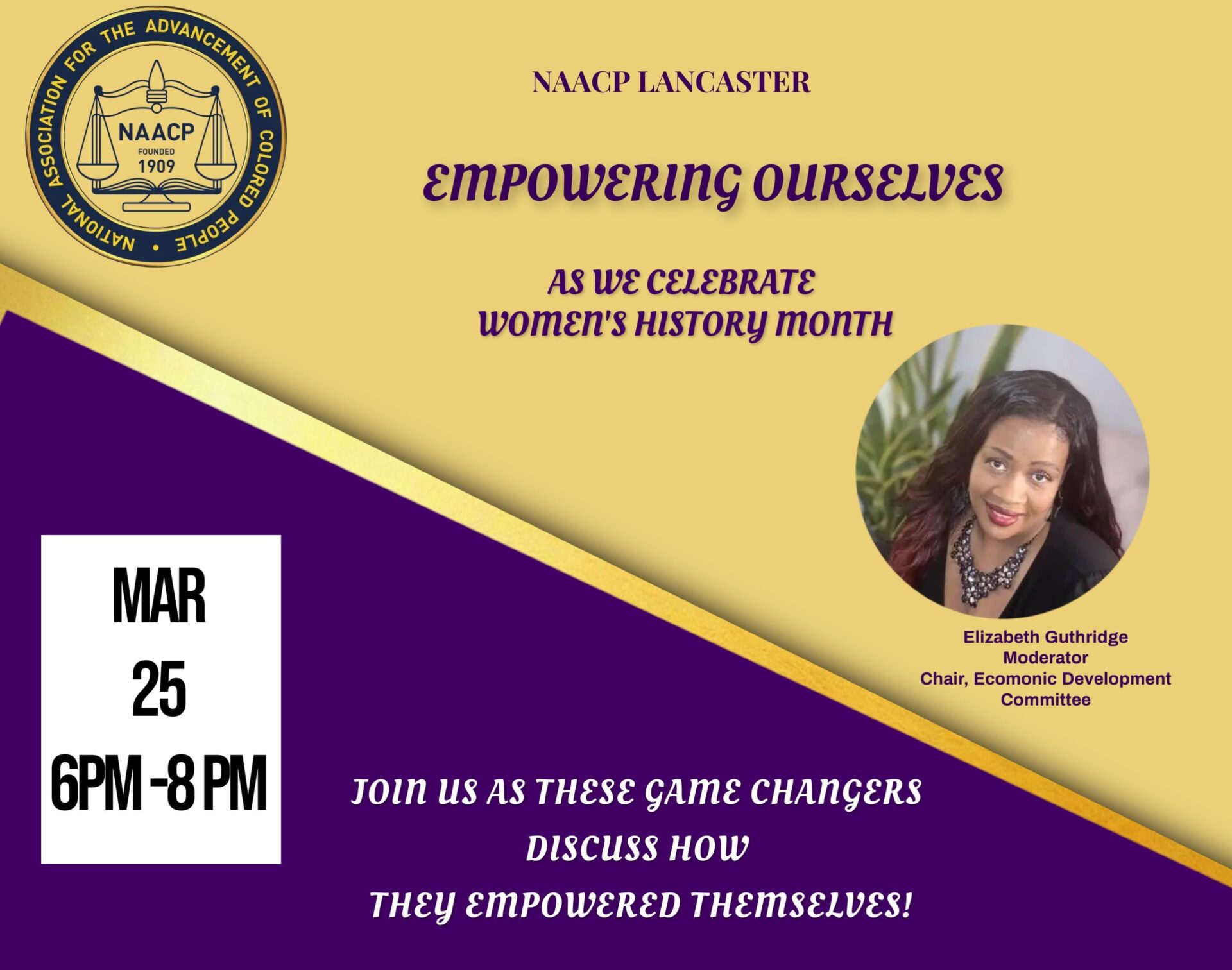 NAACP Lancaster's Economic Development Committee is hosting a Women's History Month program from 6 to 8 p.m. Thursday, March 25, via Zoom.
The free event, "Empowering Ourselves," will feature four Black female entrepreneurs from Lancaster County, telling stories about what they had to overcome to get to the success they see today as well as the impact of "the power of sisterhood" in business. To register, click here.
Panelists include:
Latina Shell, Diversity Works Counseling, LLC;
Kevette Kane, Financial Liberation Expert;
Evita Colon, A Concrete Rose Book Bar;
Tracy Knight-Carter, Caldwell Banker Residential Brokerage.
The panel will be moderated by Elizabeth Guthridge, the committee's chairwoman.