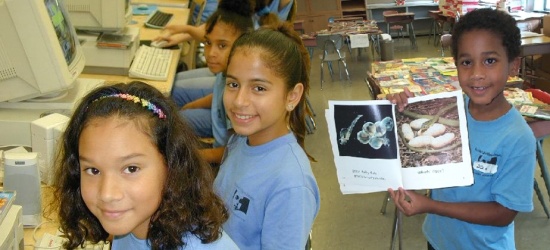 For decades, Millersville University's comprehensive Migrant Education Program has helped students overcome language and cultural barriers and the difficulties caused by frequent moves, so they can achieve academic excellence and complete their educations.
This summer, Pennsylvania Department of Education announced a grant award of $20 million to the program: $4 million a year for five years. The money comes from the federal Migrant Education Program.
This funding will allow Millersville to continue to cover the costs of a program that helps to serve, on average, more than 2,500 students ages Pre-K through 12th grade.
The grant "provides a new level of recruitment and service delivery continuity for students, families, staff and program operations ," George Drake, Dean of Education and Human Services, said in a statement.
What is a Migrant Child?
A migrant child is defined as a child age 3-21 who has moved across a school district line with/or to join a migrant parent or guardian, or on their own, within the preceding 36 months, in order to obtain temporary or seasonal employment in qualifying agricultural or fishing work including agri-related businesses such as meat or vegetable processing.
Source: Pa. Dept. of Education
About migrant education
Pennsylvania established its federally funded Migrant Education Program in 1966. Millersville's program serves the counties of Berks, Lancaster, Lebanon, Lehigh and Northampton counties.
The students come from itinerant families who take low-wage jobs in agriculture, such as dairy, fruit and vegetable harvesting, meat processing or even logging. They and their families often come from countries where they faced severe social and economic hardship.
The program provides supplemental academic courses that can be added to services already offered by local school districts. These can take place in the home, after school, or as week-long residentials. The assistance is strictly related to schoolwork, and sometimes used toward transportation to these designated programs.
Most districts eagerly accept access to this program when available, as it means extra funding for the school.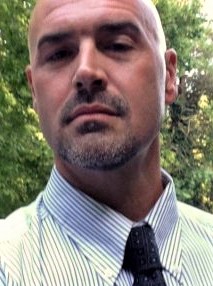 Intermediate units — regional consortiums that provide supplemental services to school districts — participate as well. The grant can fill in gaps the school districts cannot. All Pre-K through 12th grade programs are permitted to utilize the funding for their programs, provided they meet the guidelines.
David Baird, director of Millersville's Migrant Education Program, started at the university this past March.
Baird said the Department of Education's grant will cover the program's costs for planning, preparation and recruitment, freeing Millersville from the need for additional fundraising. Being able to plan over several years knowing that the resources are available, is a big help, he said.
Part of the mission is to document any increase in graduation rates, which varies across school districts. The Migrant Education Program continuously tracks this data, gathering it in compliance with federal privacy rules and with permission from students' parents or guardians.
Aiming high
So far, the data shows that migrant students in targeted education programs, including Millersville's, do indeed have higher graduation rates than comparable peers who aren't enrolled.
This success is attributed in part to goal setting, which starts at the beginning of children's enrollment in the program, and continues throughout their academic career. The ultimate goal is enrollment in higher education. Millersville's College Assistance Migrant Program (CAMP) is designed for middle and high schoolers specifically to encourage and promote this.
There is, of course, a humanitarian component to this program: The recognition that many of the children involved are coming from nontraditional backgrounds, some of whose circumstances are unfathomable to most Americans.
When a child's life is uprooted by disruptions such as war and violence displacement, it is a traumatic experience, no matter how resilient an individual may be. Without the right kinds of support and nurturing, children can be lost in the shuffle, never returning to school or being so far behind that they lose hope of ever catching up.
"The Millersville University Migrant Education Program and its history are distinguished as the only grantee in higher education in Pennsylvania," Baird said. "In addition, it's the most densely populated region across a modest geography in terms of student enrollments and parent involvement."
Baird says he hopes to identify and enroll every single eligible student in Millersville's program.