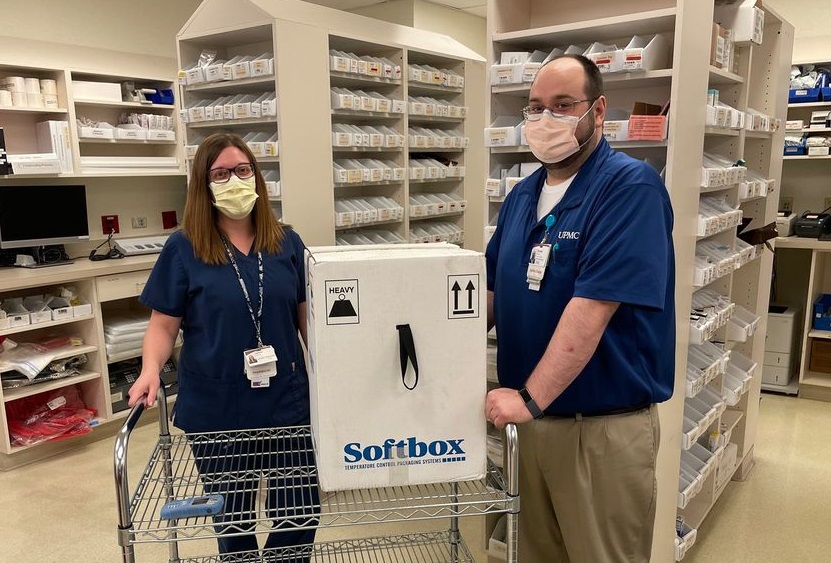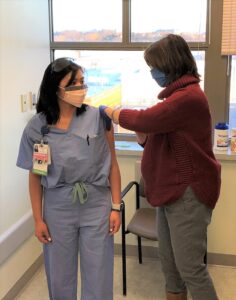 All three Lancaster County hospitals treating coronavirus inpatients have received their first shipments of the eagerly awaited Pfizer vaccine.
The shipments to Lancaster General Hospital, WellSpan Ephrata Community Hospital and UPMC Pinnacle Lititz Hospital arrived Thursday, according to the state Department of Health. LGH received 2 trays, each with 975 doses; the Ephrata and Lititz facilities each received one.
The hospitals initially are vaccinating staff members who are at high risk for Covid-19 infection. The first dose is to be followed by a follow-up dose in three weeks.
The three hospitals are among 87 statewide that received vaccine shipments, 97,500 doses in all. All 87 shipments were completed by Thursday, according to the state Health Department.
Separately, Philadelphia is receiving 13,650 doses.

The shipments come from Pfizer through the federal government's "Operation Warp Speed" program.  The vaccine must be stored at very low temperatures; only hospital systems with the necessary refrigeration equipment are being targeted.
Emergency authorization of a second vaccine, developed by Moderna, was expected as early as Friday. It, too, needs to be chilled, but can be kept at higher temperature's as Pfizer's.
For that reason, "it's much easier to distribute," making it a better fit for allocation to smaller rural hospitals, Pennsylvania Health Secretary Dr. Rachel Levine said.
It requires a second dose four weeks after the initial shot.
Pennsylvania has developed a three-phase vaccination plan, which is available online.