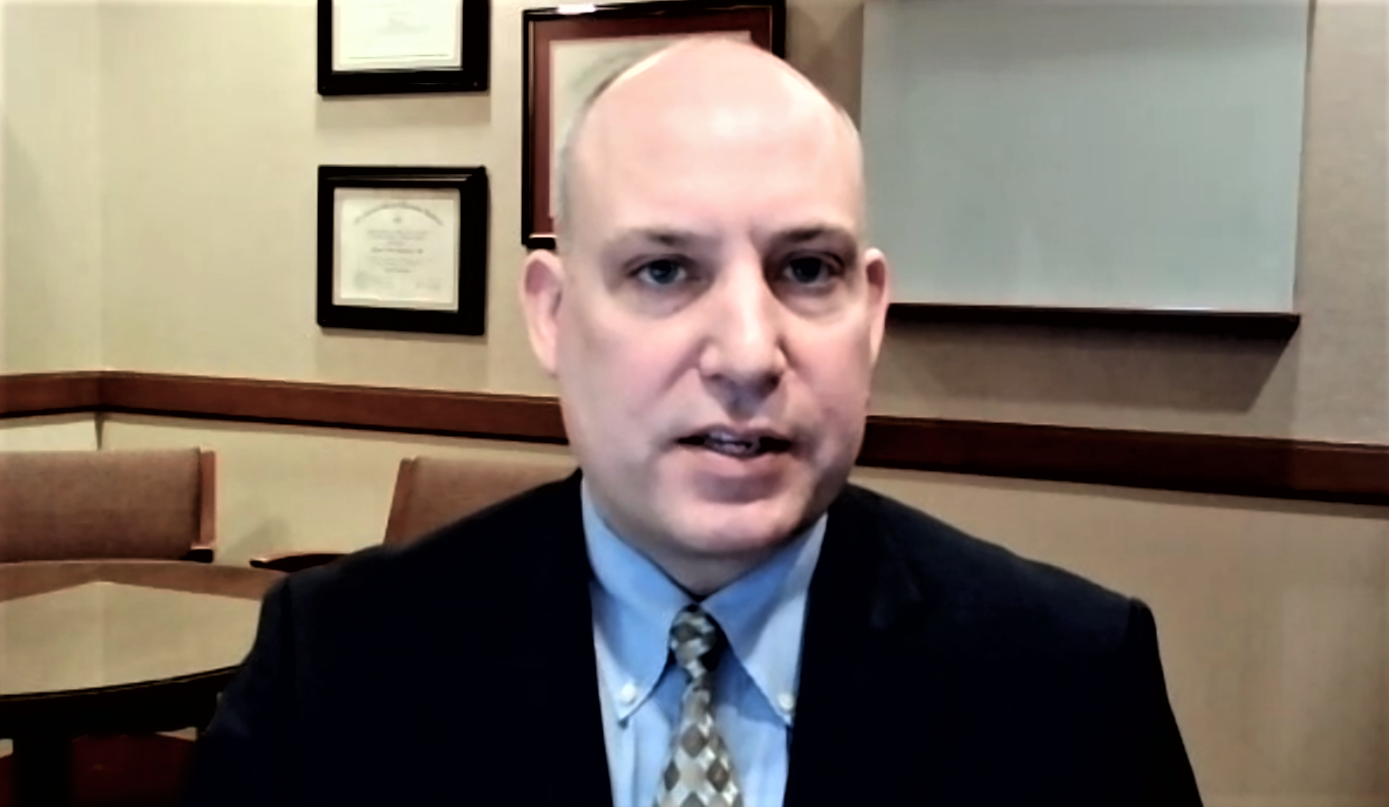 The No. 1 takeaway from Dr. Michael Ripchinski's COVID-19 update Thursday was as clear as could be.
"Get boosted!" Ripchinski, chief clinical officer at Penn Medicine Lancaster General Health, told viewers during the midmorning webinar sponsored by the Lancaster Chamber.
He repeatedly stressed the importance of boosters during the hourlong online session, calling them the key for protecting individuals against the omicron variant and reducing the volume of serious cases, hospitalizations and deaths.
The protection of primary vaccination wanes over time, but boosters restore it, he said. There are around 200 Covid-19 patients at Lancaster General Hospital, all but 2% to 3% unboosted.
To date, a little under 115,000 Lancaster County residents have received boosters. "We should be better," Ripchinski said.
The county also should have better vaccination rates for individuals under age 60. Ideally, Ripchinski said, he would like to see vaccination rates of at least 70% to 80% across all age cohorts.
Ripchinski spoke as the omicron variant continues to surge locally and worldwide. Lancaster County is reporting more than 1,000 new Covid-19 cases a day, an estimated 90% of them due to omicron. About 50% of LG Health's tests on people with symptoms come back positive for Covid-19.
Federal health officials estimate the real Covid-19 case load is three to five times higher than the official numbers, due to home tests that aren't reported, illnesses that aren't tested and asymptomatic infections that are missed. Ripchinski said he wouldn't be surprised if even that estimate was an undercount.
Lancaster County's Covid-19 inpatient count stands at 225, according to the state Department of Health. The overwhelming majority of those patients have serious symptoms, Ripchinski said, including pneumonia, hypoxia, respiratory failure or renal failure. The notion that most inpatient Covid-19 cases are incidental ones is categorically false, he said.
Up to 30% of LGH's Covid-19 inpatients had been vaccinated. That percentage is up from around 15% a few months ago — clear evidence, Ripchinski said, of waning immunity from primary vaccination and of the efficacy of boosters.
LGH has several dozen more Covid-19 patients who aren't included in its inpatient count: Patients "under observation" who are classed as outpatients, and post-Covid patients who still require inpatient care. In all, Covid-19 cases are taking up around 40% of LGH's beds, a significant burden, Ripchinski said.
The good news is that the surge may be peaking. Computer models of the pandemic indicate case numbers either are leveling off or are about to. If so, that suggests hospitalizations, which lag case diagnoses, could begin dropping in two to four weeks.
LGH's emergency room is indeed being tested by the pandemic, Ripchinski said: Now more than ever, patients should refrain from emergency room visits unless it's clearly necessary.
But he said LG Health is maintaining sufficient capacity overall, in part by making greater use of home oxygen and other supports to discharge patients earlier.
Besides getting boosters, Ripchinski urged his audience to help prevent transmission: Isolate if you have Covid-19 symptoms, and when you return to work wear a mask to protect others. (LG Health currently recommends that everyone wear a surgical or N95/KN95 mask in public indoor spaces.)
And be grateful, he said. "Say thank you to a health care team member."