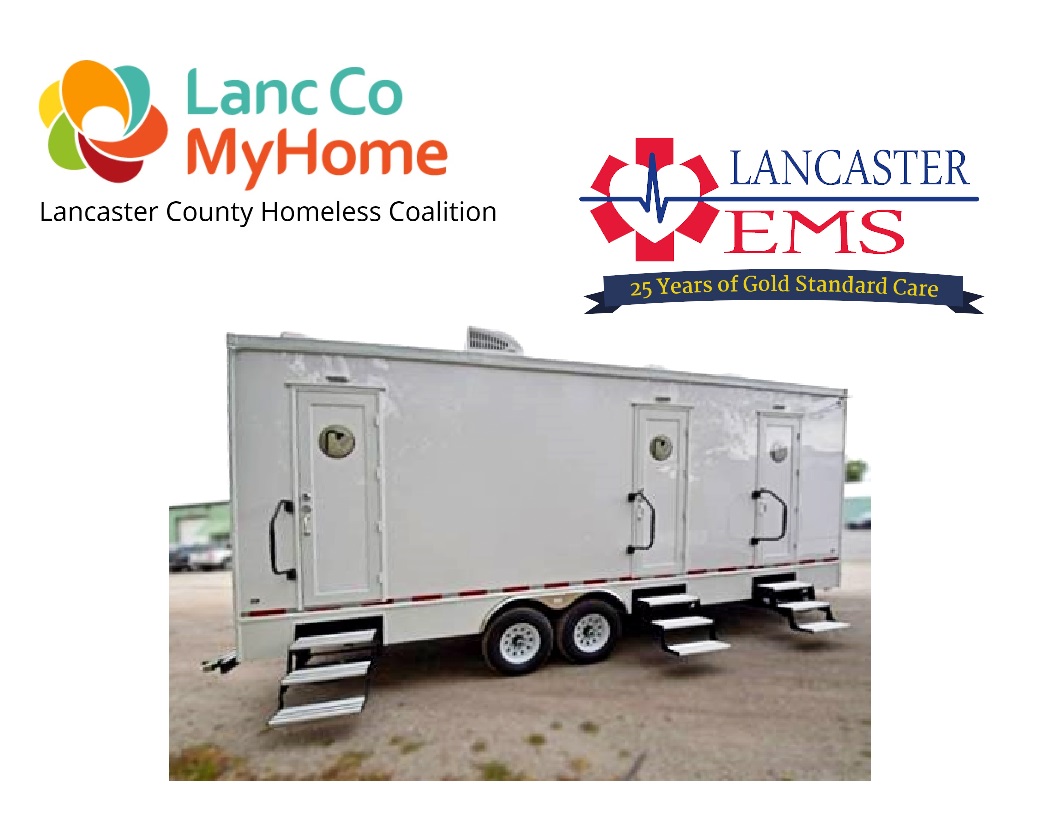 This spring, Lancaster County's homeless coalition and Lancaster Emergency Medical Services plan to debut a major new initiative: a shower trailer.
It will give unhoused individuals a chance to wash away dirt and grime, perhaps for the first time in weeks or months. But "it's much more than a shower shuttle," said Jennifer Koppel, executive director of the coalition, known as Lanc Co MyHome. "It's really about wellness and wellbeing."
Starting with "a basic human dignity service" — that is, hygiene — the project aims to build trust, connecting individuals with other services that can help them, Koppel said.
'Next logical step'
The vehicle will be staffed by Lancaster EMS paramedics who can distribute care packages, offer consultations and refer people to services. Possibilities include offering vaccines, including the Covid-19 vaccine, and telemedicine appointments.
It's "the next logical step" for Lancaster EMS' community paramedic program, which has a well-established homeless outreach program, said the nonprofit's executive director, Bob May.
"We see this as an opportunity," he said.
Mobile shower services for homeless people have been launched in a number of American cities. According to Michael Durham, community engagement manager with the National Health Care for the Homeless Council, they are typically operated and funded by a local public health department, community health center, or one or more nonprofits.
Lancaster appears to be a pathbreaker in incorporating an emergency medical services agency as an integral partner.
"I am not aware of a program that specifically partners with EMS, but it's a great idea," Durham said, adding that shower services too often miss opportunities to coordinate with other providers.
Funding secured
The trailer that Lancaster EMS is buying measures 22 feet in length, and will be pulled by a Ford F-250 pickup truck. Ordered a couple of weeks ago, the truck and trailer are expected to arrive in March.
Inside the trailer will be two shower stations and a consultation office. The truck will carry a portable generator, a canopy and other accessory equipment, May said.
A state grant is helping to offset the $90,000 cost, Koppel said. Operating costs the first year are expected to be about the same — $87,000 or so, which covers staffing, supplies, maintenance and so on. The partners have secured funds for the first two years, Koppel said.
The trailer will circulate from day to day among a handful of locations across the county. Those locations haven't been determined yet, but the plan calls for reaching all four quadrants, May and Koppel said.
Scheduling will be based on demand; the plan is to ramp up to five days a week, Koppel said.
About community paramedicine
Lancaster EMS' community paramedic program is about four years old and has a staff of eight, May said.
The idea behind the emergent discipline of community paramedicine is to deploy paramedics in the provision of non-urgent and preventive care, reducing emergency calls and keeping patients out of the hospital.
For example, newly discharged patients might receive at-home visits to ensure they understand their medication regimen and that any rehabilitation sessions or follow-up appointments they may need have been arranged — all measures that help prevent relapses and contribute to a successful recovery.
The Lancaster EMS team regularly visits sites where homeless people congregate, May said, parking an ambulance and setting up shop. Those individuals who choose to can stop by for a private consultation or to receive a box of necessaries: hygiene products, socks and the like. Some do, some don't, May said: It's entirely voluntary.
Step by step
Building relationships through the shower service should help people living on the streets become more comfortable accepting other interventions, Koppel said. The result should be improved health, she said, which leads to "a ton of positive outcomes."
It should also help reduce health care costs, she said. Homeless individuals often turn to emergency rooms for lack of other options when they are sick or injured; a handful are frequent patients. Providing effective community-based care can help reduce those visits, Koppel said.
The shower trailer has been many months in the planning and is the latest initiative for the homeless coalition, which shifted into high gear last year to cope with the coronavirus pandemic.
As early as March, the organization arranged for a quarantine site for homeless individuals diagnosed with Covid-19 or awaiting test results. In the summer, it supported the nonprofit Rebel Cause in opening a day shelter and a much-needed overnight shelter.
Besides the coalition and Lancaster EMS, support for the shuttle is coming from the Lancaster County Community Foundation, the Pennsylvania Housing Finance Agency and the Lancaster County Redevelopment Authority.
"This is a big community effort," Koppel said.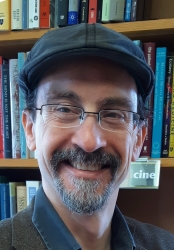 Latest posts by Tim Stuhldreher
(see all)