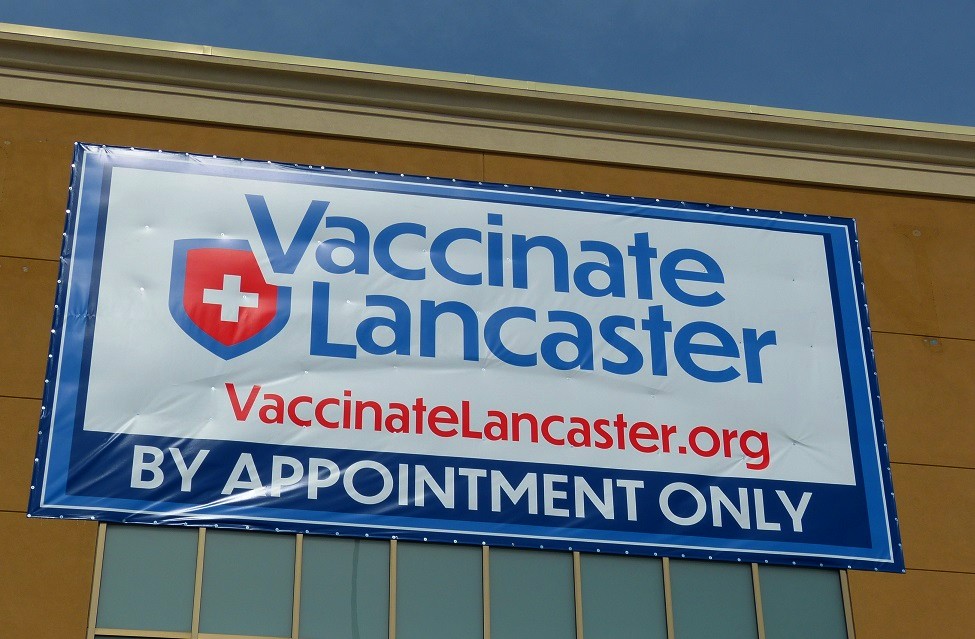 The Vaccinate Lancaster community vaccination center at Park City Center mall plans to ramp up its daily appointments by a little over one-quarter this week.
The center is receiving 14,000 Pfizer Covid-19 vaccine doses this week, up from about 10,600 last week, spokesman Brett Marcy said. That will allow the site to ramp up from 1,500 appointments today to 1,800 on Wednesday, then to 1,900 by the end of the week, he said.
He noted that the numbers are estimates, "based on projected supply."
The site, which opened earlier this month, has a capacity of up to 6,000 shots per day. Vaccination is currently open to people in Pennsylvania's Phase 1A category, which includes seniors over age 65 and adults with qualifying medical conditions. Registration is ongoing.
Through Monday, Lancaster County had 51,510 individuals partially vaccinated and 59,345 individuals fully vaccinated, according to the Pennsylvania Health Department.
Vaccinate Lancaster: Registration
To register online, visit VaccinateLancaster.org
To register by phone:

First dose: Call (717) 588-1020
For a second dose: Call (717) 588-1026
Call center hours are 7 a.m. to 5 p.m., M-F; and 8:30 a.m. to 12:30 p.m. Saturdays beginning March 27