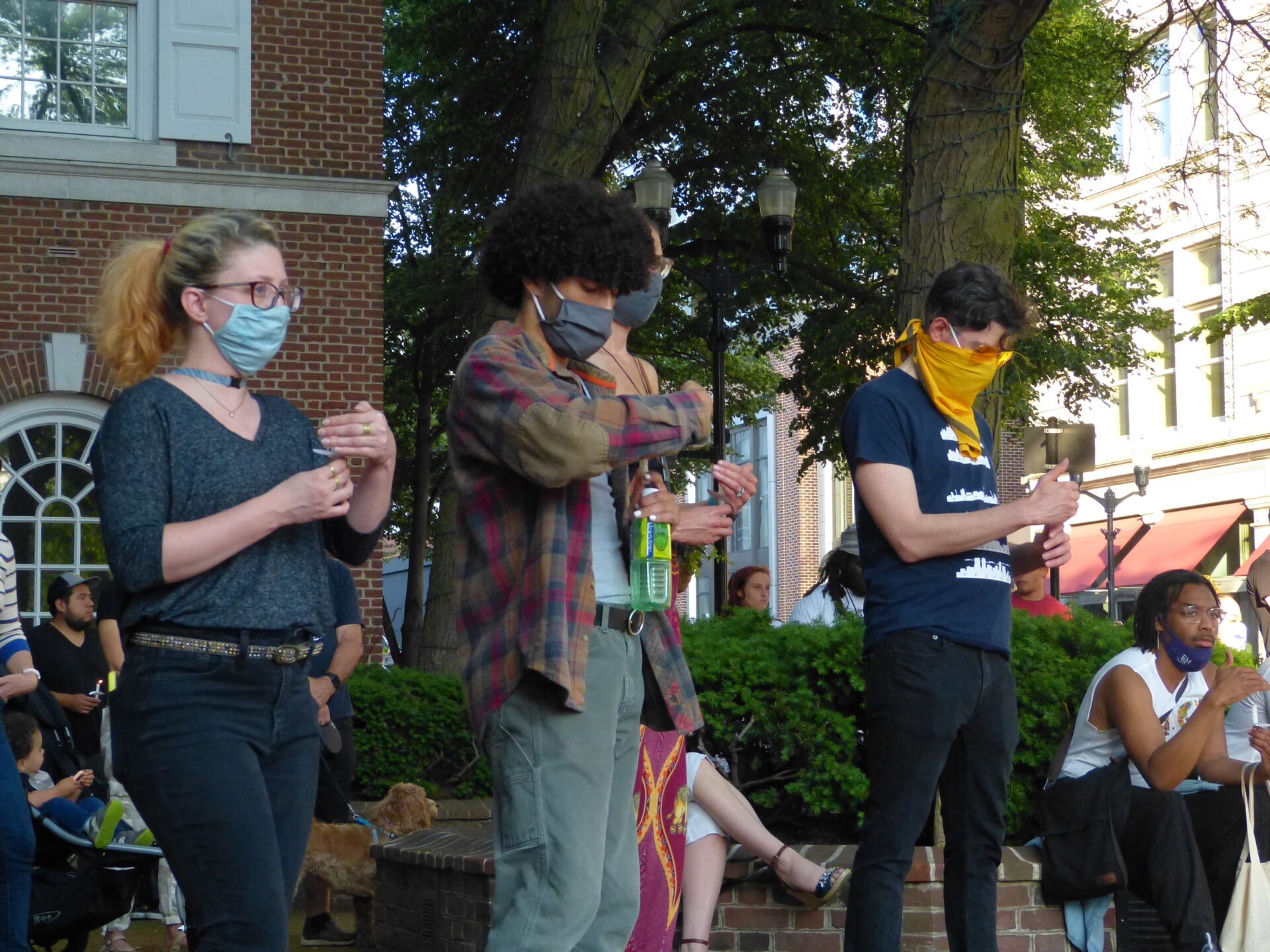 Close to 100 people gathered Tuesday evening in Penn Square in Lancaster city to listen to Black community members grieve George Floyd's death one year ago and reflect on its impact.
The vigil was organized by Jasmyne King, director of YWCA Lancaster's Center for Racial and Gender Equity, with support from the United Way of Lancaster County.
The eight speakers of the evening laid out the emotions of the past year in a variety of ways, including a raw performance art piece by Tonya Maryoung-Cooke.
"Where is my son?" Maryoung-Cooke wailed, taking on the role of a Black mother whose son was killed by police. "He was treated like he was no one's son. He was treated like there was no pain, no heart."
"Hundreds of years of failed promises and inequity from birth, And if that don't lay at the feet of God, then I don't know what does." said Kevin Ressler, president and CEO of United Way of Lancaster County, in a poem written during Maryoung-Cooke's performance.
Floyd was killed during a police stop in Minneapolis on May 25, 2020. In April, Officer Derek Chauvin was found guilty of murder and manslaughter in Floyd's death; the trial of three other officers is pending.
Tuesday's vigil included reflections on the unjustness of Floyd's death, especially for fathers fearing for their children's safety in what Ressler called "a nation still too unwell to admit that it is ill."
"When I saw the George Floyd video, I saw that as my son and I think fathers can relate to that feeling," said Isaac Etter, co-executive director of SafeHouse Lancaster. "That's why I still fight for racial justice, because we don't want a future where our kids can be at risk of that."
King closed the event by inviting those in attendance to hold lit candles in silence for 29 seconds; a representation of the 9 minutes and 29 seconds that Chauvin kneeled on Floyd's neck.
Photo gallery: