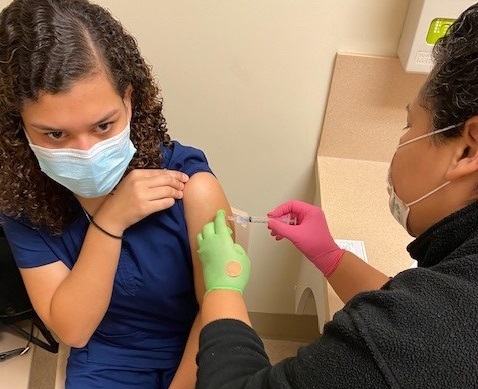 Lancaster Health Center received 200 doses of Moderna's Covid-19 vaccine on Monday and has begun vaccinating staff.
"We are relieved, excited and moving quickly," spokeswoman Nicole Specht said.
The center gave the first shots to staff Monday afternoon and will continue through the week. The voluntary vaccinations are being given both to Lancaster Health Center personnel and to staff at Welsh Mountain Health Center.
The two organizations, which last month announced their planned merger, are federally qualified health centers, community-based entities that receive federal reimbursement for providing primary care in underserved areas.
The remaining vaccine will be used to inoculate local emergency medical services personnel, Specht said.
The U.S. Food & Drug Administration issued an emergency use authorization for the Moderna Covid-19 vaccine Friday, making it the second approved vaccine, following one developed by Pfizer.
The Moderna vaccine must be kept chilled, but does not require temperatures as low as Pfizer's, which requires specialized equipment. Both vaccines require a second dose for full efficacy.