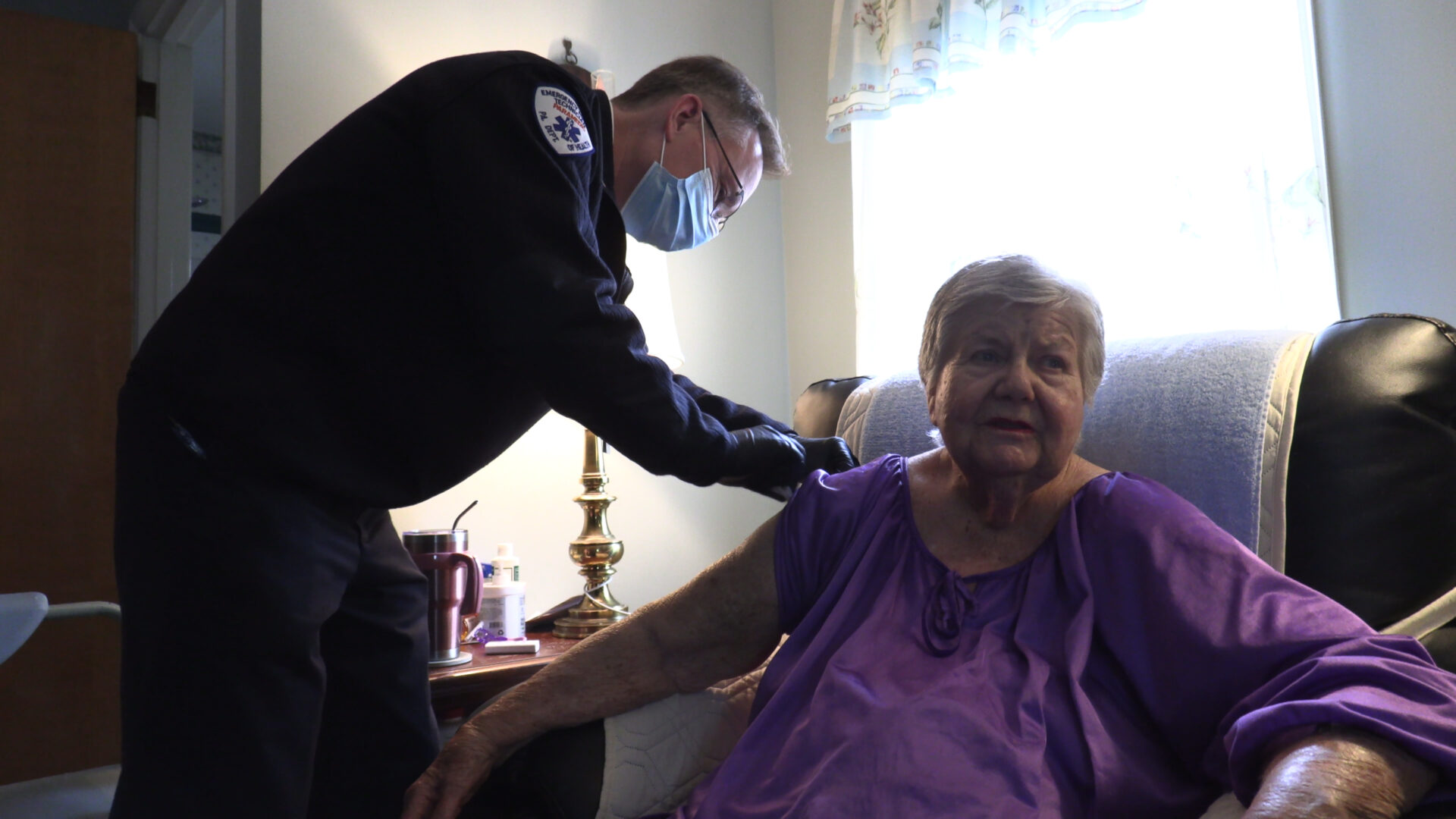 As the effort to get the Covid-19 vaccine into arms continues, Lancaster EMS has been going the extra mile to make sure homebound individuals aren't left behind.
Bob May, executive director of Lancaster EMS, and members of his team have been providing vaccines to people who struggle to get out of their homes for reasons such as transportation or health.
"It's extremely satisfying for me as a provider of the vaccine to get out into the community and provide this wonderful service," said May.
Lancaster EMS has been providing this service for the past six weeks. Referrals come from the Lancaster County Office of Aging.
They have received a great response from those whom they have helped. One patient, Faye Gemmill, who is 89, said, "When I heard they could come to my home, that made it so much better. Because of my disabilities, it's hard for me to move from A to B, so coming to my home was the key to this whole thing. I was so glad to hear that when they called."
Winifred Goodin, who is 98, received her first shot from Lancaster EMS at her home. For health reasons she is spending a little time in a physical rehabilitation facility. May was able to come to the rehab facility to provide Winifred with her second shot.
"I'm delighted he came, because it's a big trip to get me out with a car," Goodin said.
Gemmill said receiving the vaccine brings peace of mind, especially for the many people who have been in isolation for the past year. "I'm a people person," she said, "and I can finally hug those great-grandchildren."
So far, Lancaster EMS has provided more than 50 patients with in-home vaccines. They have many more scheduled in the next few weeks.
"We hope to ramp this up because there is certainly a significant need," May said.