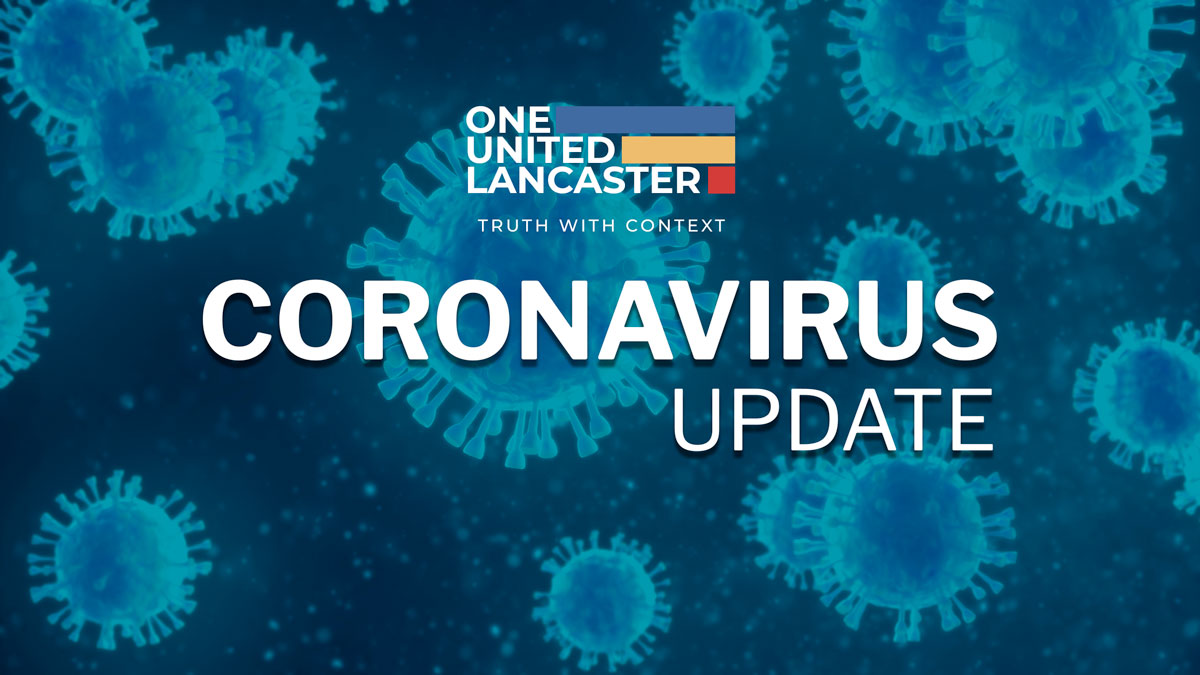 HOSPITALIZATIONS ON A PLATEAU, NEW CASES UPWARD, PERCENTAGE OF POSITIVE TESTS DOWN
The death toll from COVID-19 in Lancaster County rose to over 300 in the past 24 hours, with four confirmed virus-related deaths.
For the first time, a person in the 40-49 age range died from COVID-19. The woman, who had multiple previous existing conditions, died at home. The death of a person under age 50 has been a rarity here. Only one other such case – a man in his 20s with multiple serious illnesses – has occurred.
The virus now has taken the lives of 302 county residents. About 71% were age 80 and over, 17% were in their 70s, 9% in their 60s and 3% in their 50s. The deaths, all within little more than two months, exceeds any other cause of death in that time period. Heart disease, the leading cause of death here, takes the lives of about 100 county residents each month, a third less than what the virus has done.
As tragic as COVID-19 has been for the families of those who died, the impact of the virus on the total population of the county has been far less severe, especially for those under age 50. The attached chart shows the percentage of each age group that has succumbed to the disease. In total, the 302 who died were one-twentieth of 1% of the county's half million people.
There was not much change in other reporting sources over the past 24 hours.
Penn Medicine Lancaster General Health reported 43 patients hospitalized with COVID-19, down one from a day ago. The number of serious cases at LGH has hovered around that number for the past four days.
The total number of new cases, reported by the state Health Department today, rose by 49, on the high side for daily new cases. Over the past week, there was only one day with that number of new cases. The other six days were in the 20s and low 30s.
The percentage of people with symptoms of COVID-19 who actually have the disease and test positive has fallen again to 14.5%. That's a sign that the spread of the virus is shrinking.
There have been two events in recent weeks that, theoretically, could lead to increased cases. Memorial Day brought many families together for celebrations, and the recent protests for racial justice brought groups of generally younger people, many not wearing masks, to downtown Lancaster.
If there is a Memorial Day surge next week, or a protest surge in two weeks, we'll have evidence that social distancing and mask wearing remain critically important. If not, we'll have an indication that the pandemic is losing strength.