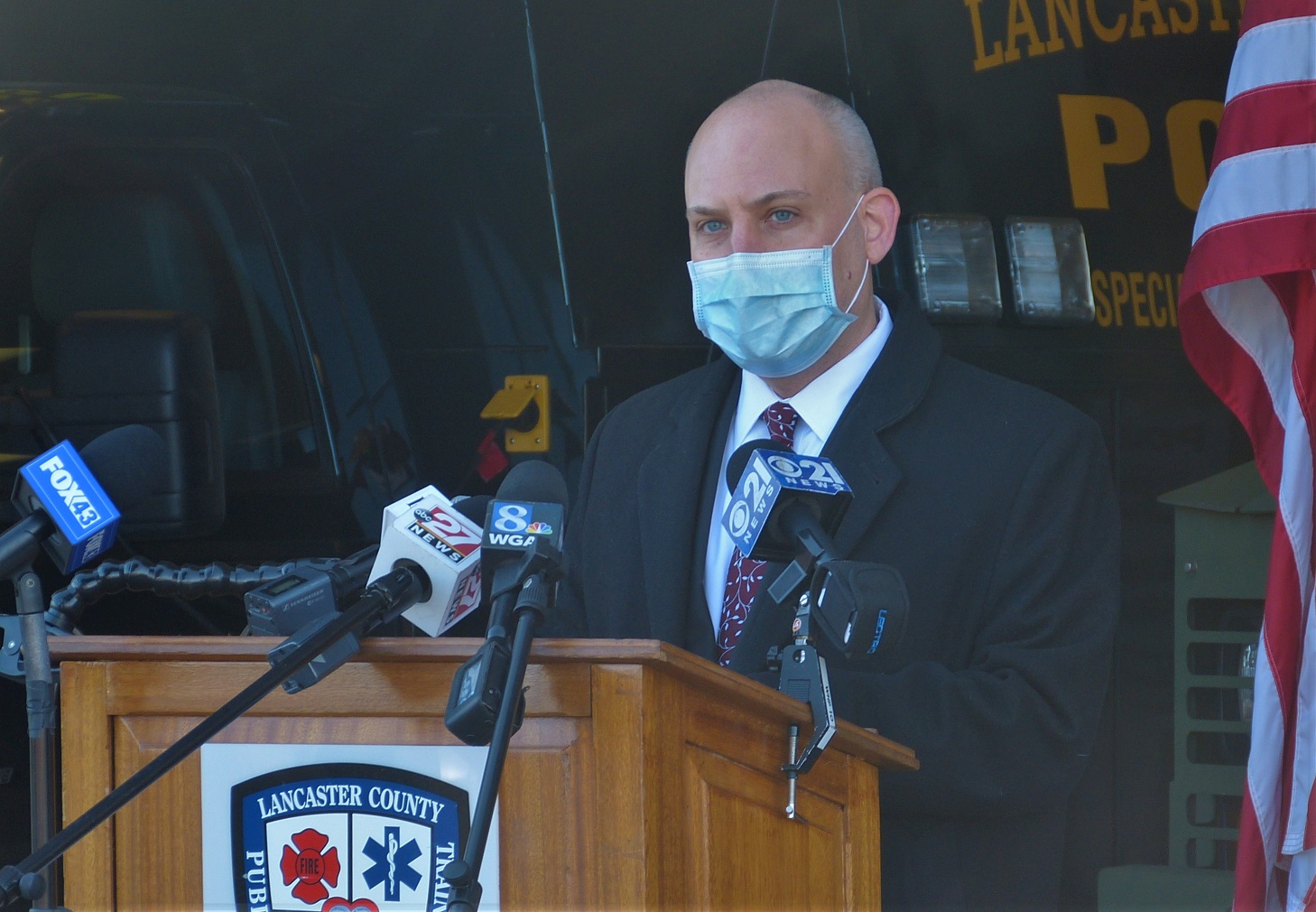 Amid concerns that Thanksgiving will further worsen a fall Covid-19 surge that is already testing the limits of local health systems, Lancaster County government and health officials called on county residents Tuesday to do their part to slow the spread.
Related: County may set up vaccine site; schools mull their instruction options
"We cannot sit back and hope for the best," said Dr. Ripchinski, chief clinical officer for Penn Medicine Lancaster General Health, urging residents to wear masks, wash their hands and practice social distancing.
It's natural that extended families will want to gather for Thanksgiving, he said. But if you're joining anyone outside your immediate family, be smart: Your decisions on a venue, masking, distancing and so on are "of utmost importance," he said.
The U.S. Centers for Disease Control estimates that more than half of Covid-19 cases stem from asymptomatic transmission, he said.
Lancaster County, like most of the United States, is caught up in a severe rebound of Covid-19, which had waned over the summer. On Monday, Pennsylvania Gov. Tom Wolf announced new statewide restrictions, including a ban on bars and restaurants serving alcohol on Thanksgiving Eve.
Countywide, there are nearly 120 Covid-19 inpatients, Ripchinski said. They are all ages, and at least one is just 10 months old, he said.
More than a third of the county's total Covid-19 case count since the start of the pandemic comes from cases identified just in November, he said. Over the past two weeks, the county has averaged 240 new Covid-19 cases a day.
While the vaccines announced by Pfizer and Moderna will be rolled out shortly, it will be months before they are available to the general population, Ripchinski said. In the meantime, public health precautions remain essential.
The curve can be flattened, county Commissioner Ray D'Agostino said: "We've done it before, we can do it again."
Asked if the county's hospitals might run out of ICU space, Ripchinski acknowledged that yes, it could happen.
"If the rates keep going where they are ... we're anticipating that we could have a potential impact with no critical care beds," he said.
The county has a plan in place if that happens, and LG Health is talking with other health systems in the region about contingency preparedness, but Ripchinski said he hopes the pandemic can be brought under control before capacity is exceeded.
"I think that's one of the prime reasons we're all gathered here today," he said.
Commissioner Josh Parsons seconded Ripchinski's recommendations for Thanksgiving, while making clear that they're just that — recommendations, not mandates.
"I don't think it's government's place to reach inside people's homes and tell them how many people they can have there," Parsons said.
"Free citizens ... are smart, if you provide them good information," he said, "and that's what we're doing."