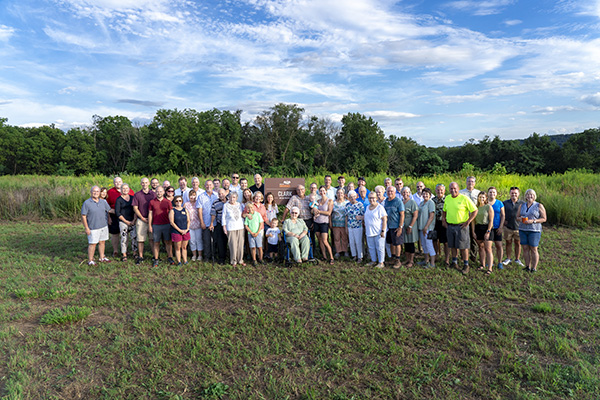 The Lancaster Conservancy announced Monday that it has received a $5 million gift from the Clark Associates Charitable Foundation.
The gift, in celebration of the Clark Associates' 50th anniversary, will be used to support the Conservancy's future land acquisition projects and the care of its nature preserves across Lancaster County, specifically in the River Hills, an area of land along the Susquehanna River between Safe Harbor and Holtwood Dam.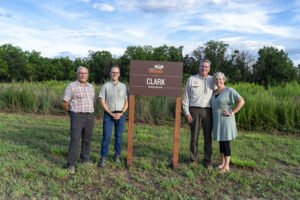 In honor of the gift, the Lancaster Conservancy combined three separate nature preserves previously known as House Rock, Reed Run and Pequea South into a single 373-acre property called the Clark Nature Preserve.
A ribbon cutting ceremony unveiling the new name took place last Thursday.
The Conservancy has plans for a universally accessible trail at Clark Nature Preserve, in memory of the Clark Associates' founder, Lloyd Clark.
This trail will loop through the meadow by the American Chestnut research groves and include views of the river, accessible wildlife blinds, and options for people of all abilities to explore the meadow ecosystem and participate in hunting, said the Conservancy.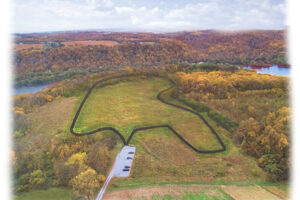 "The Conservancy's mission to protect our forests and open spaces for recreation and habitat received a tremendous boost with this gift," said Conservancy President Phil Wenger. "Generations of future users will benefit from this transformational gift to protect our natural landscape."
Clark Associates is a collective of companies that work with the food service industry in equipment, supplies, and service.
"We were looking for a project that would keynote our 50 years of business that we're celebrating this year," said Fred Clark, founder and chairman of Clark Associates.
"This was the best way to share the gift of our good fortunes with the community and the county – to preserve as much of these natural lands as we can, so that everyone can enjoy these wild places for generations and generations to come."
Clark Nature Preserve is open to the public year-round from sunrise to sunset. The preserve, located in Martic Township, has multiple miles of hiking trails including the Conestoga Trail and offers a scenic overlook of the Susquehanna River.
The Conservancy protects and manages over 7,500 acres of natural lands and owns 47 nature preserves in the county, according to its website.