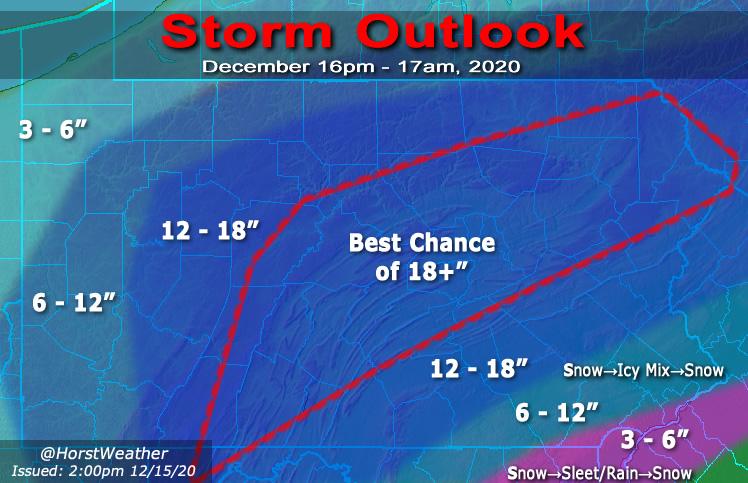 The National Weather Service has issued a winter storm warning for southcentral Pennsylvania, including Lancaster County, from 10 a.m. Wednesday to 7 a.m. Thursday.
The region is in the path of a major nor'easter. In Lancaster, projections of snow accumulation range from 3 to 6 inches at the southern tip of the county to 12 to 18 inches to the northwest.
Accumulations of more than 18 inches are possible to the west in the Allegheny Mountains.
State officials urged Pennsylvanians on Tuesday to stay off the roads as much as possible. Plow and de-icing crews can work faster and safer if fewer people are driving, Gov. Tom Wolf said.
Lancaster city has declared a snow emergency beginning at noon Wednesday.
A list of closings and delays is available on WGAL's website.