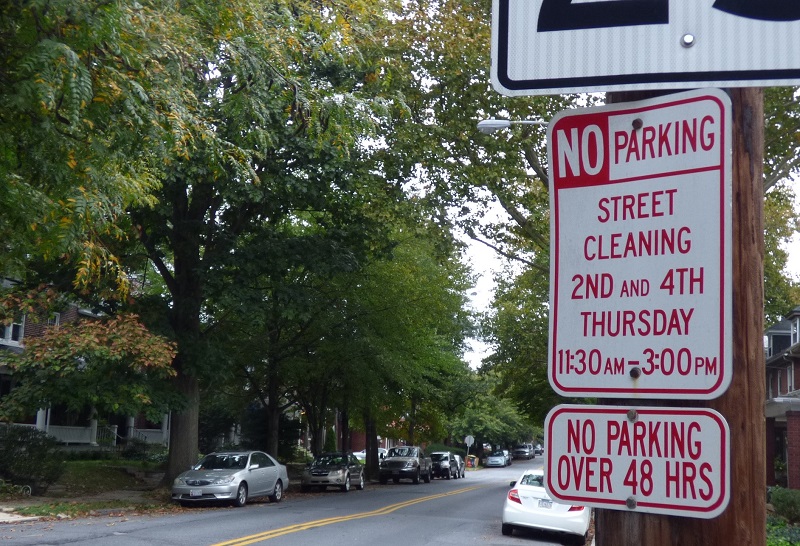 Lancaster city's Department of Public Works is proposing some changes to clarify the rules around street parking, street cleaning and snow emergencies.
City Council is scheduled to introduce the amendments at its Oct. 12 meeting, which would allow a vote on Oct. 26. Ordinances take effect 20 days after passage.
Getting Lancaster residents on board may be a tall order, Councilwoman Faith Craig suggested: "It's workable ... but it's going to be challenging."
Definite endpoints for snow emergencies
Under the revisions, the zone-by-zone no-parking rules for street sweeping would remain in effect even when snow is on the ground unless a snow emergency is declared.
That would give Public Works, when necessary, the opportunity to systematically plow curb-to-curb citywide by following the street sweeping schedule.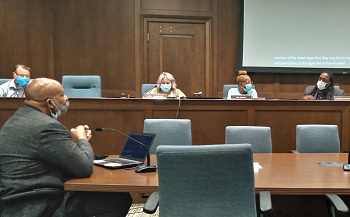 In addition, all parking restrictions would come back into full force the moment a snow emergency ends.
Up to now, a vague "grace period" has been granted after snow emergencies, Public Works Director Stephen Campbell told City Council this week.
That has led to avoidable controversies, with motorists arguing they received tickets too soon after an emergency declaration was lifted.
"This is trying to restate and codify that the street cleaning ordinance is in effect at all times except when there is an emergency," Campbell said.
The city typically has given about two to four hours advance notice before lifting a snow emergency, Mayor Danene Sorace said.
The city has stepped up its outreach and messaging during snow emergencies in hopes of reducing the number of vehicles that it tickets or tows, Campbell said. The results in 2020-21 were encouraging, he said: On a per-storm basis, tows were down by nearly half versus 2018, and tickets were down even more.
Street sweeping
Another change would clarify when motorists can move back into a parking space after street sweeping.
Normally, that's not a problem: If the sweeper comes by early in the no-parking period, cars can resume parking there afterward.
However, there are times when the city needs the full duration; for example, for tree trimming or other maintenance work.
In those cases, the city will put up temporary signage ahead of time. The hope is to get as much done as possible during those scheduled hours — including work by utility companies such as PPL and UGI — rather than restricting parking at other times, Campbell said.
The term "street cleaning" in the City Code and on city signs will be taken to encompass any and all such work. That is, even if the city or a utility is using a "no-parking" interval for a purpose other than cleaning, the restriction will still apply.
One other change deals with the practice of parking on the curb or in the travel lane on narrow one-way streets to clear the parking lane for sweeping. That will no longer be allowed, Campbell said.
A challenging transition
Darlene Byrd, founder and leader of South Ann Street Concerned Citizens, agreed with Councilwoman Craig's assessment. Especially in Lancaster's southeast, parking is tight, and residents are used to parking partway on the opposite curb to let the street sweeper pass.
She predicted increased contention over permit parking zones, as neighbors try to find available spaces during no-parking periods.
The city is planning an extensive bilingual publicity campaign to make sure people are aware of the changes, Campbell said.
The city recognizes how scarce parking is, he said, and is hoping to work with churches and other institutions with parking lots to make them available during snow emergencies, perhaps through a memorandum of understanding or similar arrangement.
Some previous efforts along those lines, he said, have yielded enough interest to suggest they could be expanded and formalized.