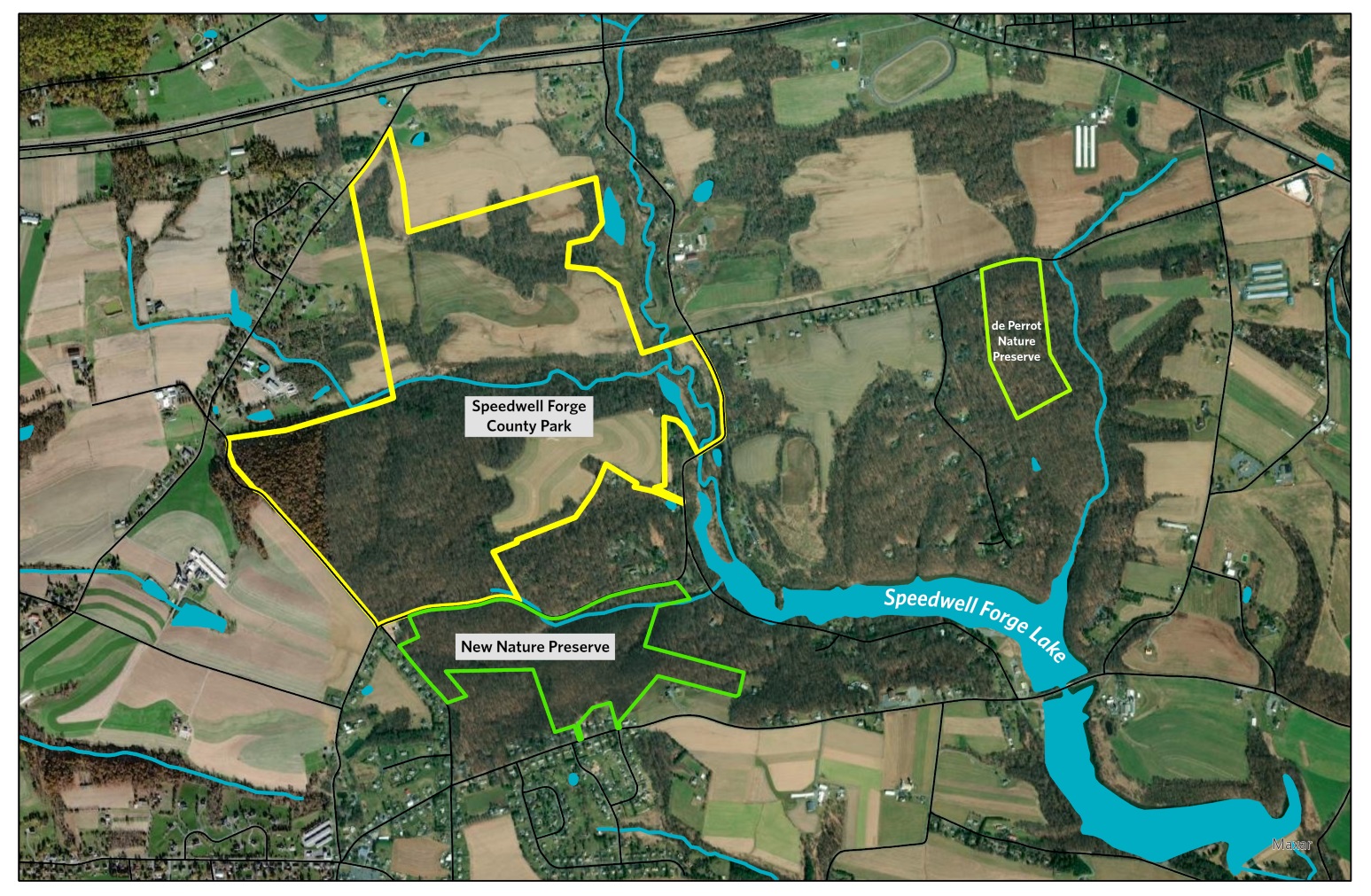 The Lancaster Conservancy announced Thursday that it is the winning bidder for a 89.7-acre tract of wooded land in Elizabeth Township.
The nonprofit outbid several rivals at an auction held Oct. 22, acquiring the land for $19,000 per acre. Including conservation planning, the total cost will exceed $2 million, the organization said.
The land is just south of Speedwell Forge County Park and includes a stream that flows into Speedwell Forge Lake.
The property likely would have been developed had the conservancy not acted, the nonprofit's president, Phil Wenger, said. Kate Gornick, senior vice president of land protection and the conservancy's general counsel, said the organization has sought to protect the property for more than a decade.
"This parcel is critical to protect and sustain water quality, aquatic resources, and recreational opportunities at Speedwell Forge Lake," said Tim Schaeffer, executive director of the Pennsylvania Fish and Boat Commission. "It also complements ongoing and future habitat and watershed restoration and conservation in the Hammer Creek Watershed that will benefit the creek, the lake, the Susquehanna River, and the Chesapeake Bay."
The conservancy is raising money for the acquisition and development of a management plan, which will identify the steps needed to restore habitat, increase biodiversity and establish community partnerships and recreational uses.
Founded in 1969, the Lancaster Conservancy manages over 7,500 acres and owns 47 nature preserves, all open to the public.