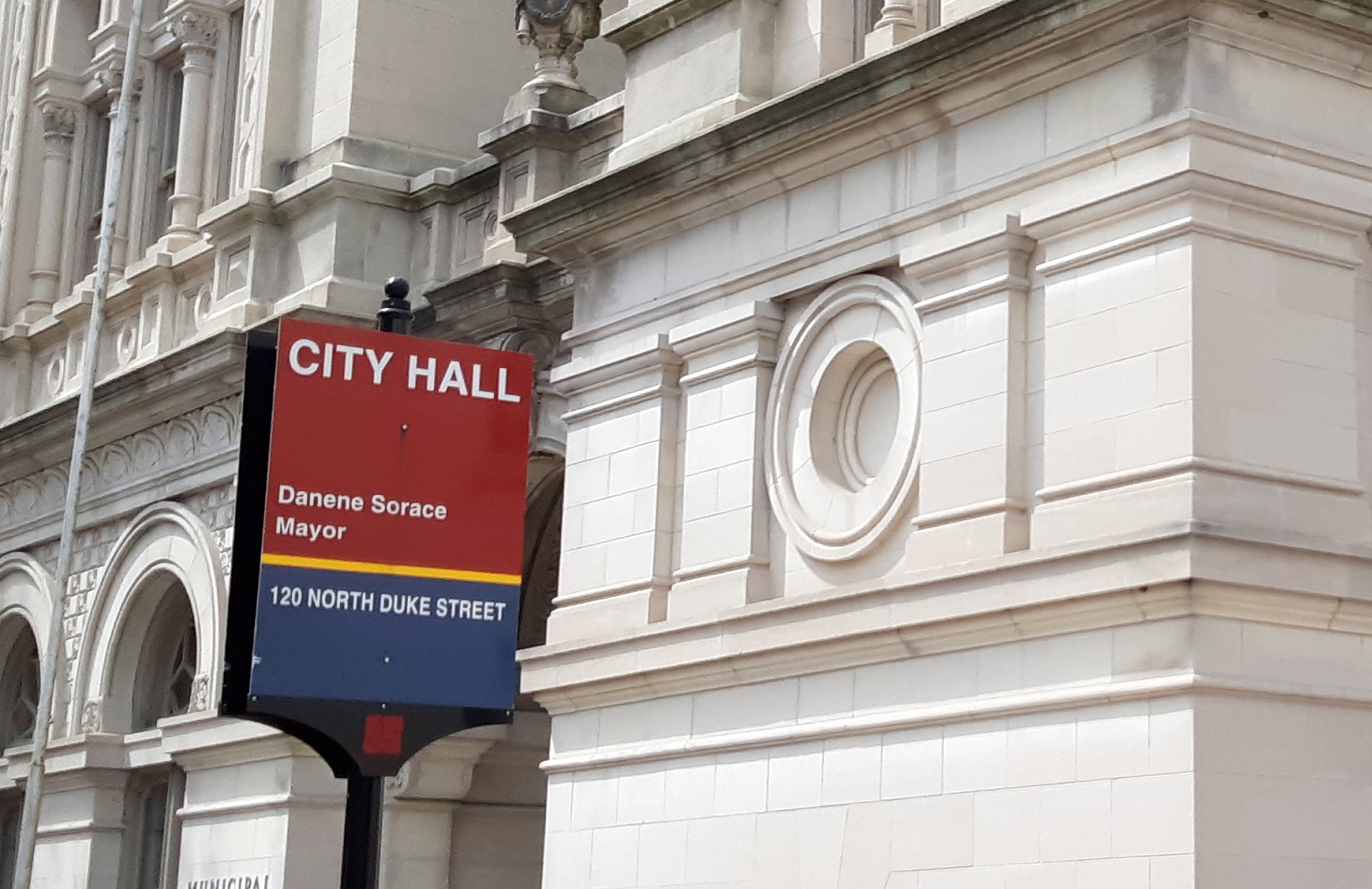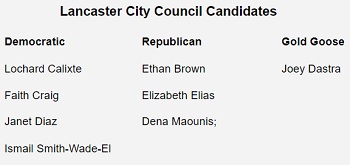 A debate this week will give Lancaster voters a chance to hear from the municipality's City Council candidates.
The forum will take place Wednesday evening, Oct. 27, at the Schuyler Learning Resource Center at Thaddeus Stevens College of Technology. Doors open at 5:30 p.m., and the event is expected to start at 6.
Parking is available, and signage will direct visitors to the debate location. Media organization TCP - The Cultured Professional will moderate and livestream.
Eight candidates are running for four City Council seats in the Tuesday, Nov. 2, election. They include three incumbents seeking re-election, all Democrats,: Council President Ismail Smith-Wade-El, Faith Craig and Janet Diaz; a fourth Democrat seeking his first term, Lochard Calixte; three Republicans, Ethan Brown, Elizabeth Elias and Dena Maounis; and third-party candidate Joey Dastra, representing the Gold Goose Party.
Incumbent City Councilman Pete Soto is not running.
The debate is sponsored by Lancaster National Action Network, the same organization that arranged a mayoral forum earlier this month with Mayor Danene Sorace, a Democrat seeking her second term; and independent challenger Willie E. Shell Sr.
Democrats have held all seven City Council seats for the past 15 years. More than 60% of the city's registered voters are Democrats, with the remainder roughly evenly split between Republicans and third-party/independent voters.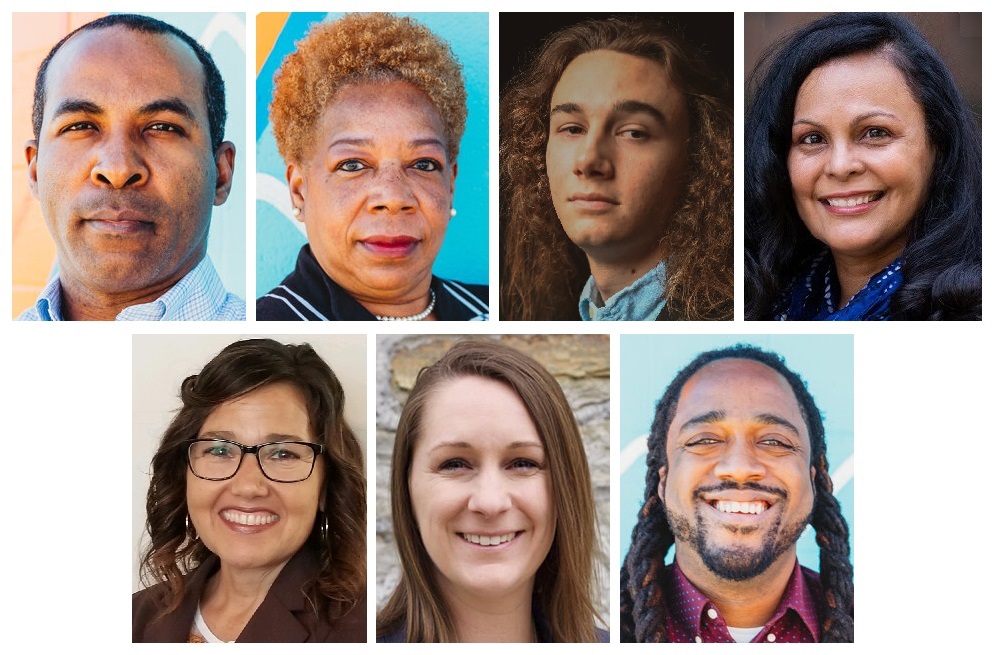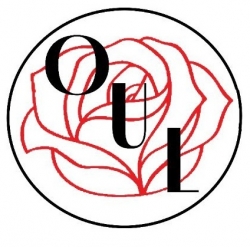 Latest posts by One United Lancaster
(see all)